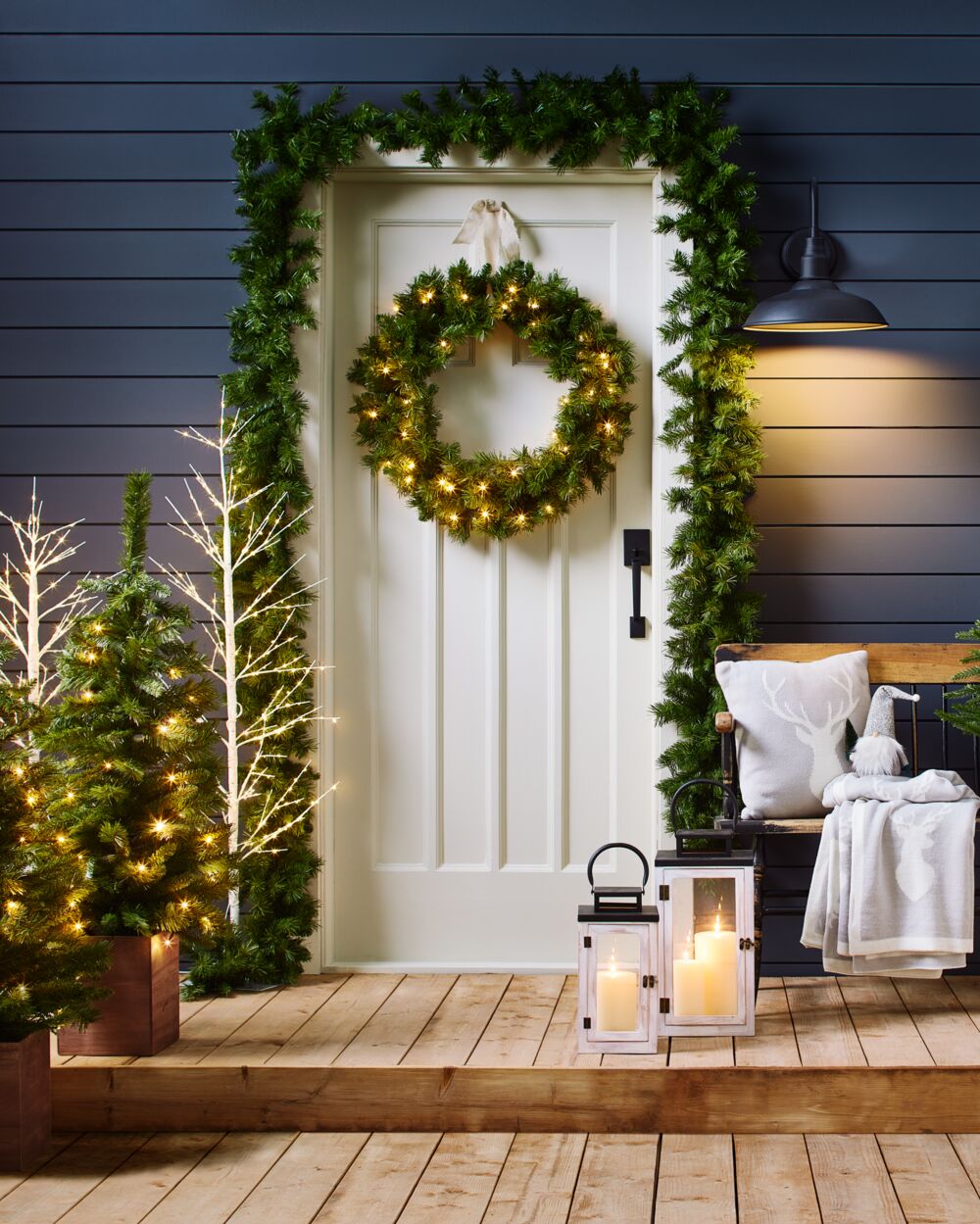 Decorating your front porch for the winter holiday season is a delightful way to spread cheer and warmth to your neighbourhood as the days grow shorter and colder. Whether you're celebrating a holiday or simply enjoying the spirit of the season, there's no better way to brighten up your surroundings than by embellishing your entryway. From elegant garlands to creative wreaths and the soft glow of lanterns, there are countless ways to transform your exterior into a winter wonderland. By incorporating these ideas, your porch will not only welcome friends and family but also make a charming impression on everyone who passes by. So, embrace the spirit of the season and read on for ideas to decorate your front porch for the holidays.
Wrap Railings with Garland and Lights
Start by enhancing the architectural features of your porch. Wrapping your porch railing with garland is a classic and elegant way to create a festive atmosphere. Add twinkling lights to the garland to bring a warm and inviting glow to your home.
Hurricane Lanterns with LED Candles
Flank your front door with large glass hurricane lanterns featuring LED candles. Lanterns not only provide a cozy and welcoming ambiance but also add a touch of sophistication to your porch decor. Opt for flameless LED candles to ensure safety and longevity throughout the holiday season.
Adorn Your Door
Your front door is the centrepiece of your porch, so make it shine! Hang a traditional holiday wreath, or get creative by choosing something unique like a twinkly star or festive bough. Wreaths can be personalized to match your decor style, whether you prefer a classic evergreen wreath or one with more colourful accents and ornaments.
Garland Around the Door
When you decorate your porch for the holiday season, don't stop at the railing – extend the festive look of garland to your front door as well. Encircle your doorframe with a lush, green garland and consider weaving in lights and ornaments. The combination of greenery and twinkling lights will add a festive touch that's hard to resist.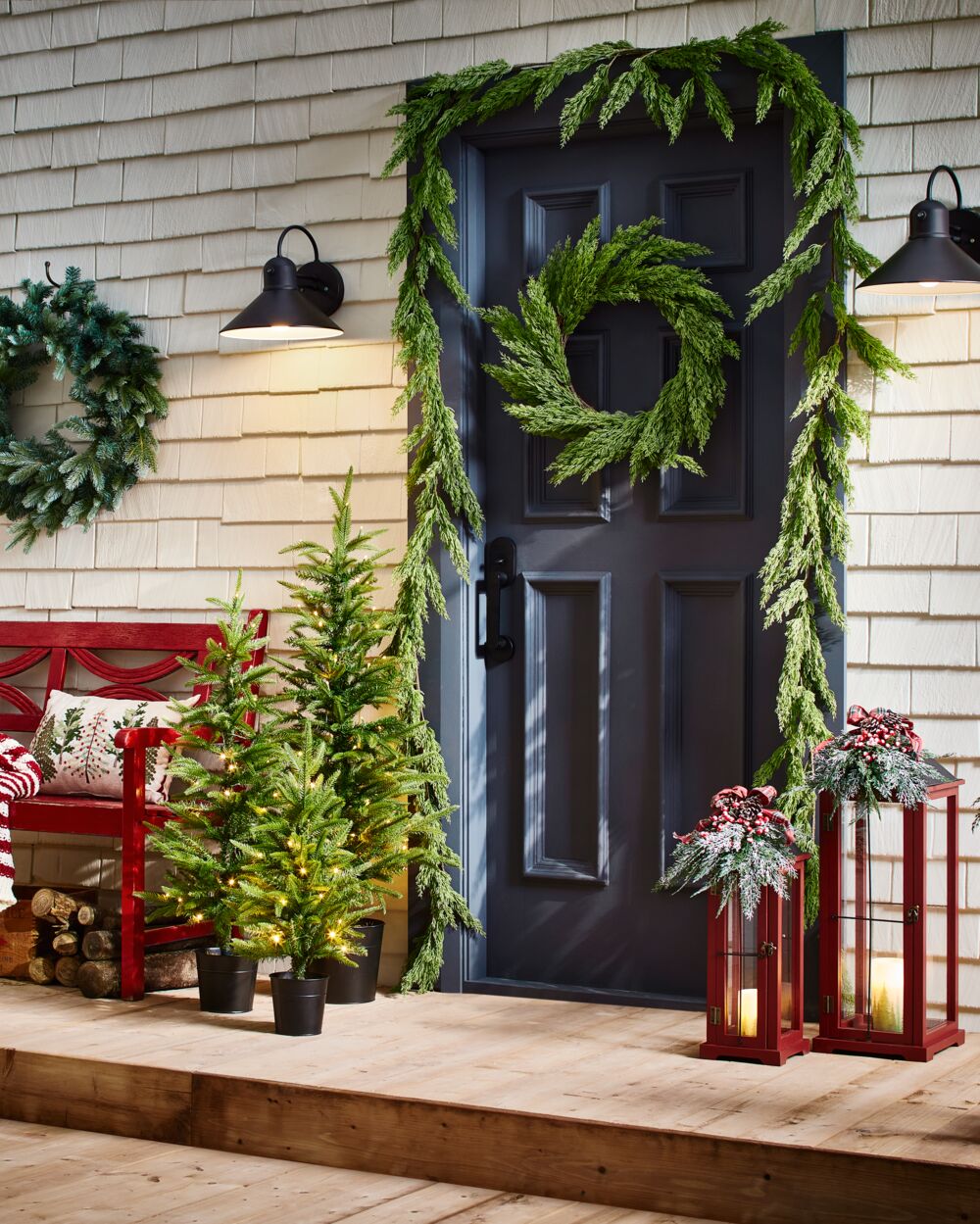 Layer In Evergreens
For an extra touch of charm, consider adding small real or faux evergreen trees next to your front door. Real evergreens can be planted in your garden after the season is over, offering a lasting memory of your holiday porch decor. Alternatively, faux evergreens adorned with twinkling lights create a magical and low-maintenance look.
Photography courtesy of Hudson's Bay