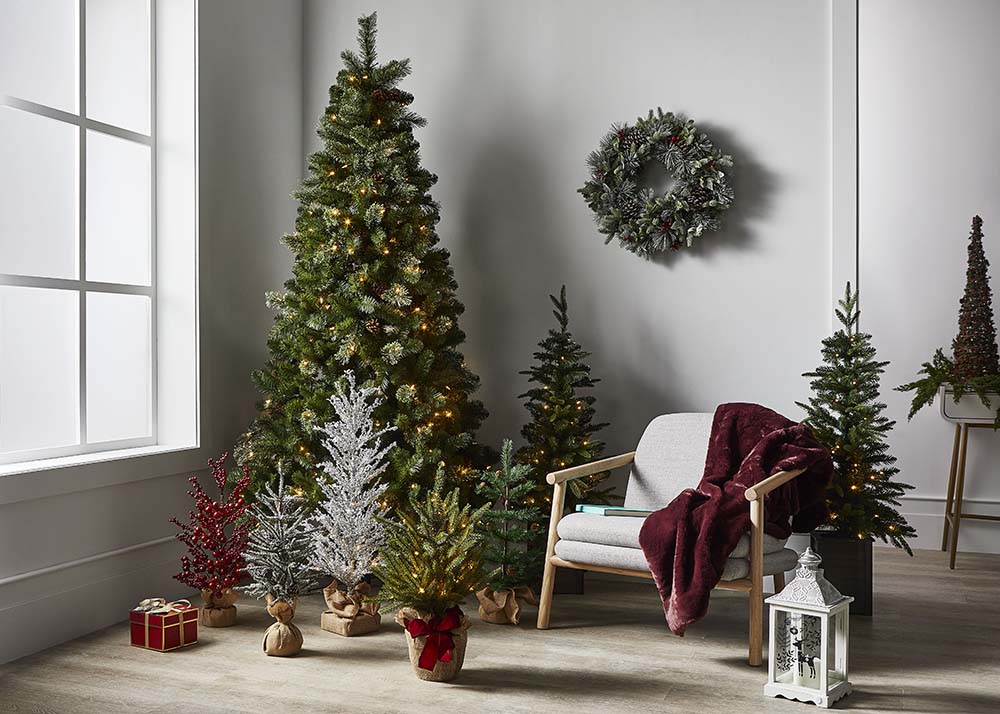 Arguably the best part of the holidays is the sights and sounds that capture the magic of the season. Carols playing while you wrap presents and decorate your Christmas tree, the warming spices of gingerbread, and cozy movie nights at home under the glow of the tree. Decorating your home is a sure-fire way to get into the festive spirit, and this year we want an early dose of holiday cheer. Whether you go fresh or faux, trimming the tree is the perfect way to kick off your annual holiday season.
Here are our five steps to decorate your Christmas tree:
1. Shape the tree
Once you dig the tree out of storage, take time to get rid of the out-of-the-box look. Fan out all the levels of boughs and adjust the tips to give the tree a natural look. Opening up the branches will make adding lights, garlands, and ornaments easier.
2. Light it up
If your tree is pre-lit, plug it in and replace any burnt out bulbs. Reposition the branches to reveal more or less of the bulbs to achieve your desired glow. If you need to add lights, be sure to keep them snug to the branches to leave ample room for ornaments.
3. Work from the inside out
This is the possibly the most important step in tree trimming. Using garlands, ribbons, and your basic solid coloured ball ornaments, fill in a base layer close to the interior of the tree. Start with larger ornaments on the base and use medium and smaller ones as you near the top. Next, weave in glittery picks and sprays to add volume and sparkle to the tree. Finally, place all the special ornaments you've collected over the years on the outer parts of the branches where they can be enjoyed all season long.
Brian's Tip: If you have children or pets in the house, consider the height of any sentimental ornaments to avoid an unfortunate break and look for shatterproof balls and wooden or plush ornaments for a more family friendly tree.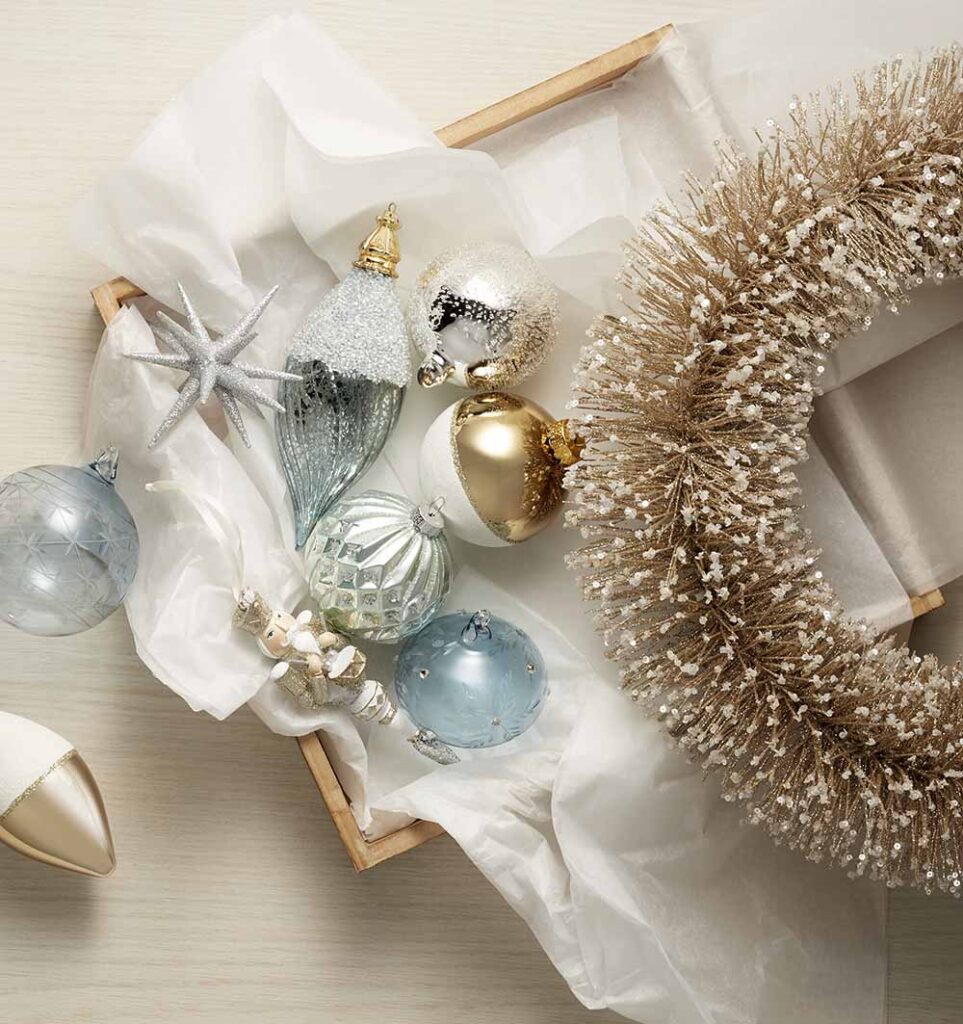 4. Select your tree skirt
Not only does your tree skirt conceal the base of the tree, it's the backdrop for all your presents. Available in a variety of fabrics and patterns, look for one that suits the theme of your tree – like velvet to keep it glam or plaid for a cozy chalet feel.
5. Top the tree
Typically stars or angels, the tree really isn't complete until the topper goes on. Think about the size and weight of the piece that you want to use and choose one that will work proportionally with your tree. If a traditional style topper doesn't quite work with your theme, alternatives could include ribbon bows or glittery picks and sprays for a more modern look.
Photography courtesy of Hudson's Bay