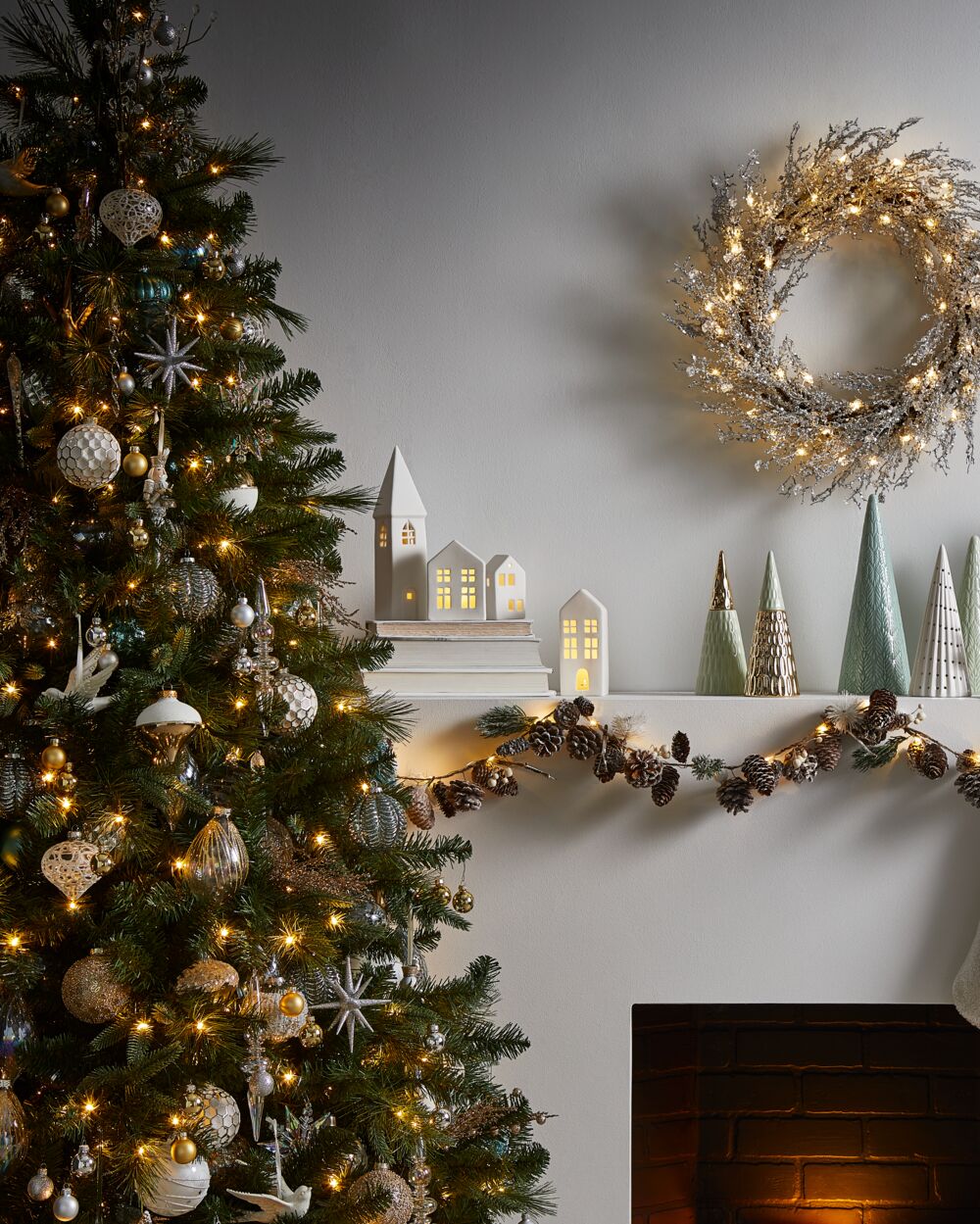 While traditional red and green is a classic holiday staple, sometimes it's nice to change things up and go modern with your decor. The frosted, all-white style is a major holiday trend this year, and we're sharing our top tips for perfecting the monochromatic Christmas look in your own home.
Here are some tips for creating festive, monochromatic looks that brings the outdoors in – without the sub-zero temperatures:
Mix in Metallics
Silver and gold add shine and shimmer to your decor and help keep all the white from falling flat. A set of metallic baubles will really elevate the look. If you'd like to update your existing collection, paint a few ornaments in silver or gold, or tie metallic ribbons around them.
White Light
Opt for white string lights with a warm glow when going with a monochromatic Christmas look. And gone are the days of untangling a mess of lights – many wreathes and trees are available pre-lit these days for easy decorating.
Brian's Tip: Pre-lit trees are an easy option if you don't want to struggle with tangled lights.
Go for Flocked Decor
Flocking is the white, snow-like flake effect that can be added to anything from faux greenery to decor. Brian loves a flocked look. It really creates the magical feeling of a fresh snowfall indoors. Try a pair of flocked white reindeers by the fireplace to add a whimsical touch.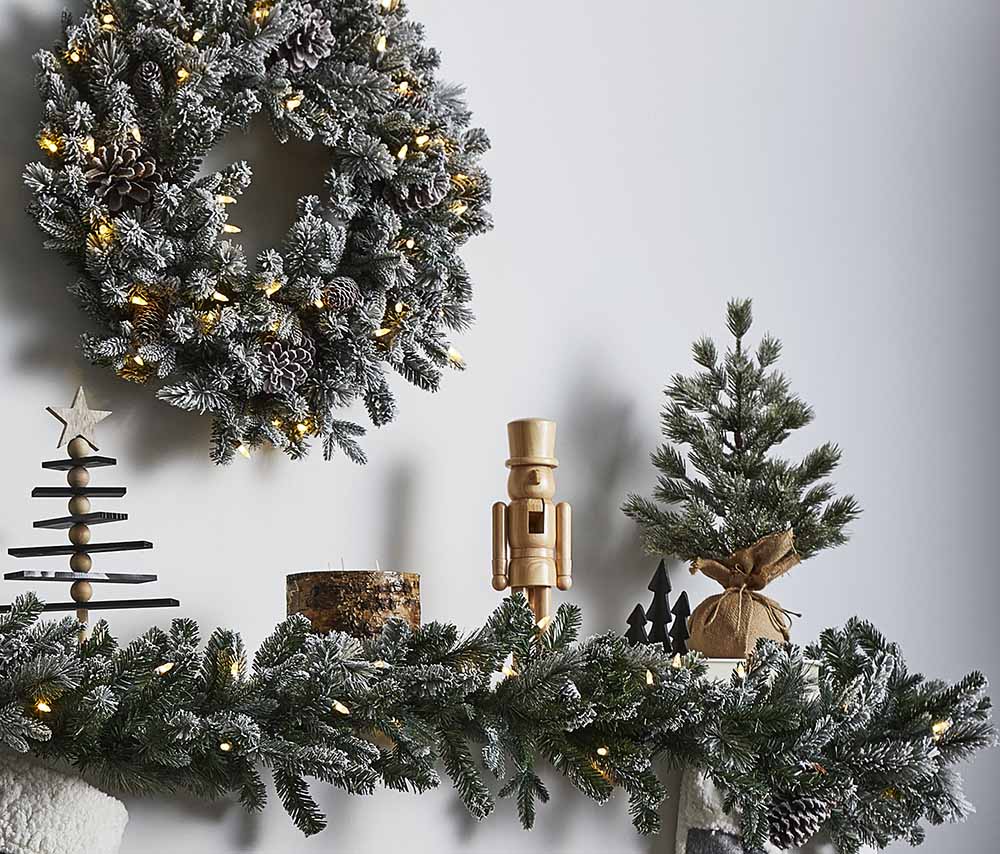 Vary Shapes and Sizes
When going with a monochromatic Christmas look, it's especially important to vary the profiles of your decor. Add trees, angels, or nutcrackers of various heights on the mantel, and deck your tree in ornaments of all shapes and sizes.
Go Beyond the Living Room
Don't reserve your decor just for the living room or even the entry, for that matter. Add simple touches to each room, like a tray of birch-wrapped candles and silver ornaments on the dining table, or a monochromatic tabletop tree on the bedroom nightstand.
Photography courtesy of Hudson's Bay