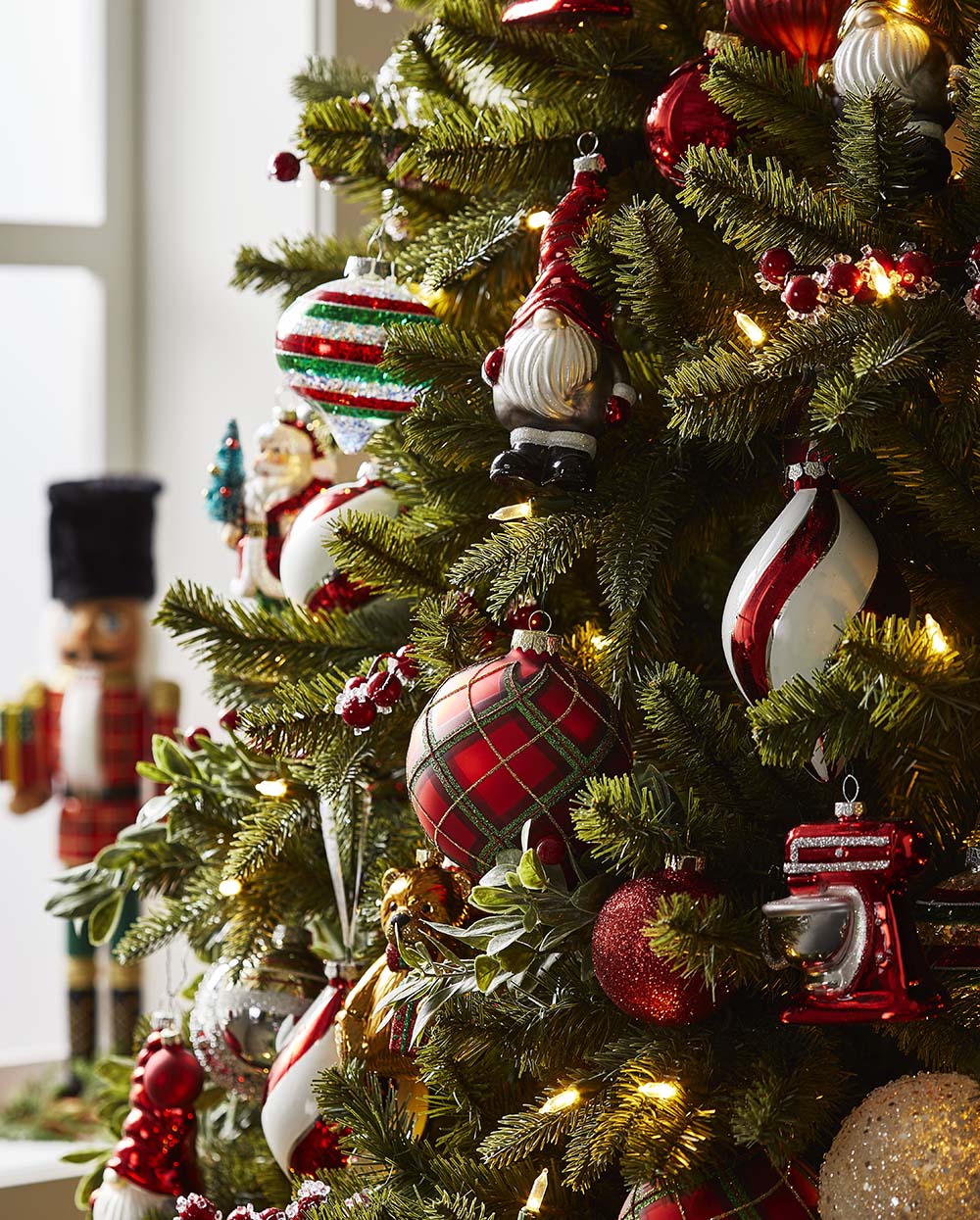 The holiday season is an exciting time of year and a fun opportunity to change up your decor at home with a festive touch. Brian recently answered your questions about holiday decorating on Instagram and we're sharing all his insights and inspiration here. Read on for Brian's best holiday decorating tips!
And be sure to follow @glucksteinhome on Instagram to submit your questions for our next Ask Me Anything with Brian.
How do you get major festive impact without spending a lot of money?
Brian: I love twinkle lights. I like a tree that's just full of twinkle lights. Or even on a mantel, you can use green branches with twinkle lights mixed in. They always add a wonderful festive glow.
How would you decorate a very small living room?
Brian: You can either use a tall skinny pencil-style tree or a tabletop tree. And definitely look at decorating with tabletop decor. You can get different types of canisters and fill them with festive ornaments for a really nice effect. And try adding small ornaments on your end tables.
What do you think of artificial Christmas trees?
Brian: I love artificial Christmas trees! They look so real and they last so long – you can keep them from year to year. And the new artificial trees come in so many shapes and sizes. Don't be afraid of using an artificial tree.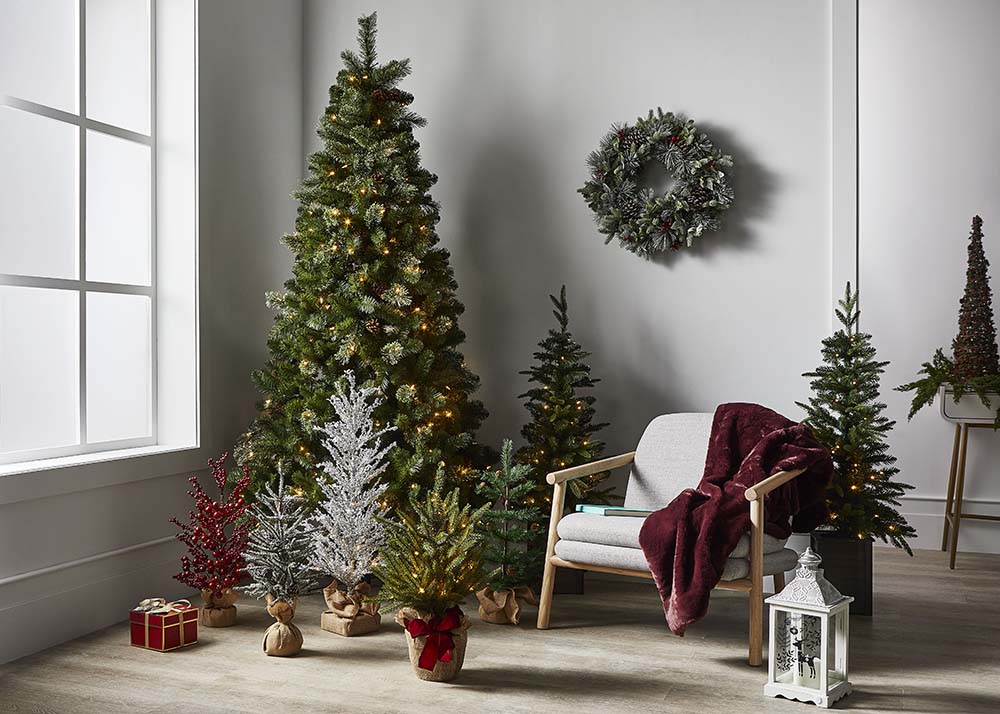 What's the best way to hang garland on a handrail without scratching it?
Brian: I love garland on a staircase handrail. To avoid scratches, make sure to use cloth or paper towel underneath where the garland is tightly wound.
How do you determine the best size of tree for your room?
Brian: When it comes to Christmas trees, I like them really big and really tall. I usually like them at least a foot from the ceiling. If you don't have a lot of space, look at pencil trees; they're skinny and narrow and great for small spaces.
How do I buy a few pieces a year to mix with the décor I already own, without it becoming disjointed?
Brian: If you have a collection of ornaments that you want to add to each year, keep within a theme. You'll want to use a similar colour palette, but you can have fun adding in different shapes and styles every year to grow your collection and freshen up the look.
Which colour ornaments are in this season? I've been decorating with red and silver for years and want a change.
Brian: Classic reds, golds, and greens are always in style. But this year some of the biggest trends in holiday decorating are pretty pastels and champagne hues.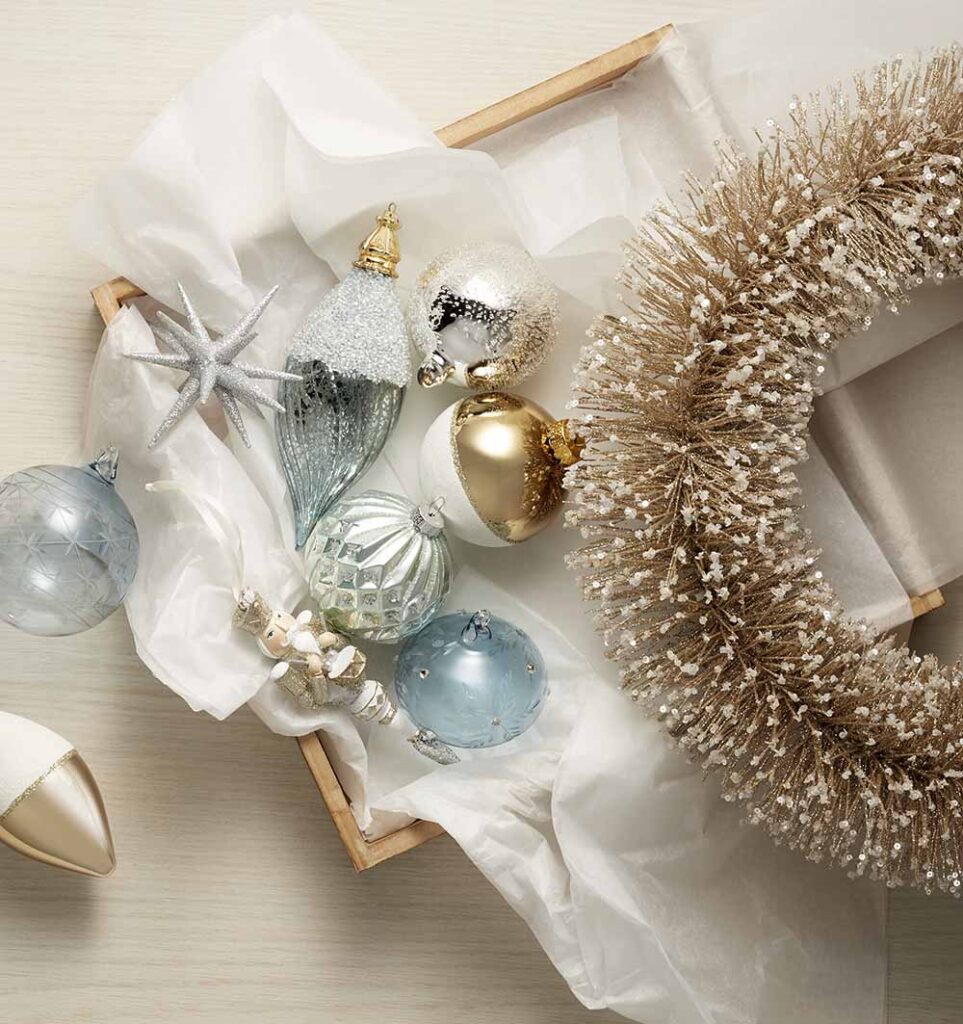 When should one start holiday decorating?
Brian: I really love to enjoy the season and all the décor, so I like a month or even a month and a half before Christmas.
What's the best way to display holiday cards without looking cluttered?
Brian: I like the look of holiday cards clustered together. Try keeping all the greeting cards on one end table or use display them all on the mantel or on a piano. Just keep them clustered together in one location, instead of scattered all over, to avoid a cluttered look.
On a limited budget, how can I make a great "festive" first impression with outdoor planters?
Brian: For festive outdoor planters, I would use lots of greenery, lots of branches, and lots of twinkle lights. And then mix in a few ornaments as well.
Photography courtesy of Hudson's Bay