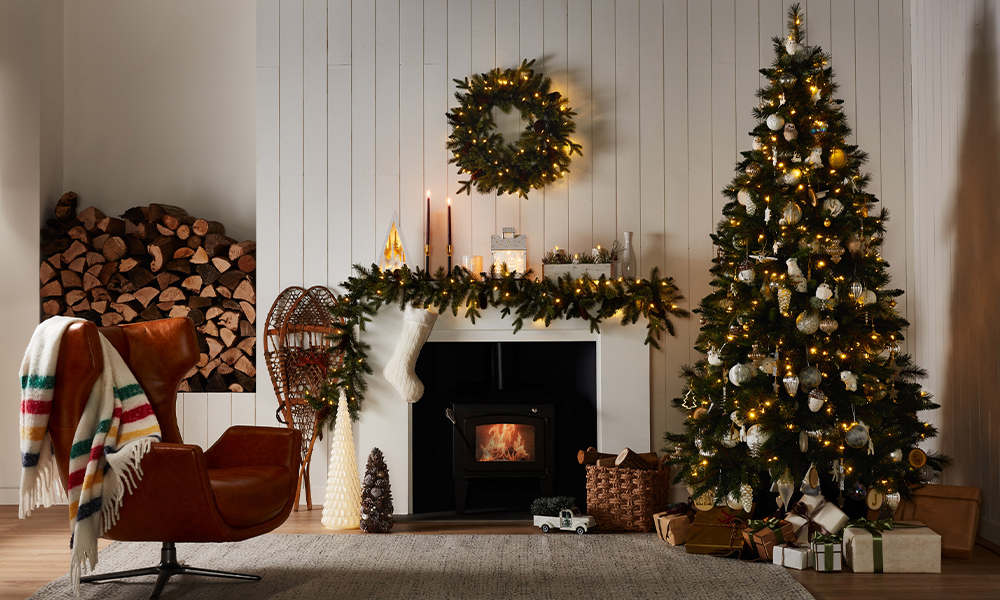 As we near the end of the year, we can't wait to start decorating for the holidays. We all deserve a little extra cheer this festive season, and we're so excited to cozy up and enjoy our spaces with some stylish holiday décor. This year, one of our absolute favourite looks for the season is the Scandinavian-inspired Christmas decor style. Taking notes from those rustic Nordic chalets, this style is bright, warm, and works in nearly any size or style of home.
Here are our top four tips for getting the Scandinavian-inspired Christmas decor look:
Focus on one colour
Central to Nordic-inspired Christmas style is the monochromatic aesthetic. White is the go-to base colour for this style. We love while because it really keeps the space feeling airy and bright, and also incredibly calming. White works particularly well in small homes because it doesn't overpower the space. As well, it can add a bit of cheery brightness if your home is dark. Ground your space by using a lot of white décor, from ornaments to stockings to nutcrackers to throw blankets, and anything else that brings your home festive joy.
Add a bit of warm shimmer
The next step is to balance out all that calming white with some accent pieces. For a Scandinavian-inspired look, we recommend bringing in a hint of glamour with warm neutral metallics. Look for golds and champagnes for your accent ornaments and décor because it adds some warmth to your space. Play with a variety of shapes and sizes for your accent ornaments. The mix will attract the eye and vary up the look.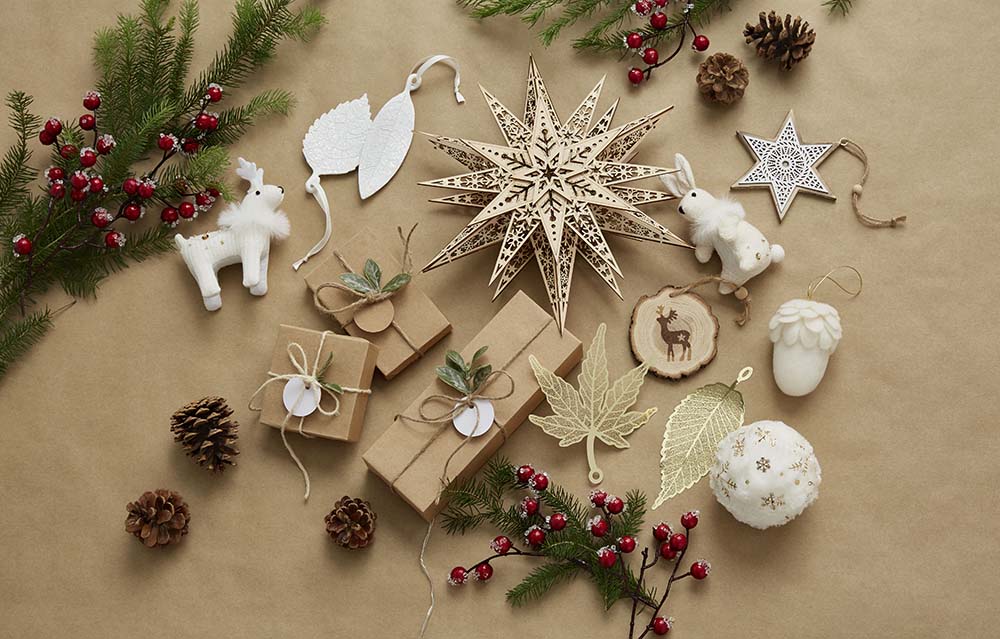 Create cozy
If you've heard the term "hygge" before, you'll know that Scandinavians, particularly those from Denmark, are big on emphasizing cozy in their homes for the joyous moments it brings. Holiday decorating is an opportunity to make your home even cozier than usual, and we recommend warming it up with some birch-wrapped candles, faux fur throws or accent cushions, and soft string lights that will add ambience to your space. Plus, many of these items can transition well into the New Year, even after you've taken down your decorations, to keep your home warm and cozy through to the spring.
Bring the outdoors in
It's no surprise that being surrounded by nature has a soothing effect on our souls. And Scandinavians seem to understand this well, as they make use of tons of natural materials in their holiday decorating, especially in the form of wood and greenery. Think about incorporating wooden décor, ornaments, even logs piled up by the fireplace to bring the rustic outdoors in. And be sure to use plenty of greenery – real or faux – in the form of wreathes, garlands, and Christmas trees of all shapes and sizes.
Photography courtesy of Hudson's Bay