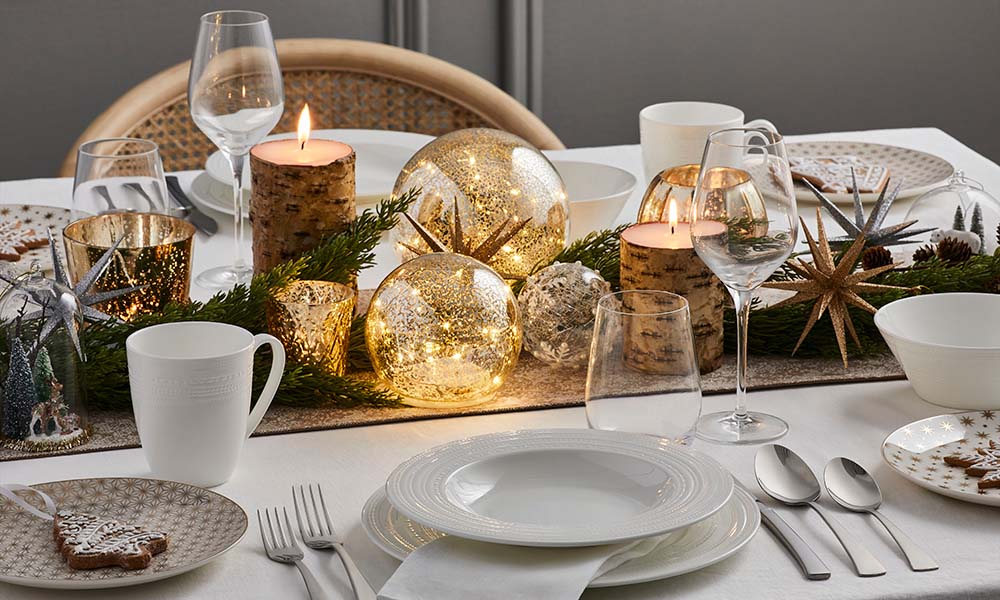 Gathering with friends and family is one of the best parts of the holiday season. And hosting loved ones at home, feels particularly special. If you're feeling cramped for space, that's no reason to shy away from inviting loved ones over this season. With a bit of advice and planning, you can throw the ultimate festive party. Just follow our simple tips to host a holiday party in a small space.
Make use of every room
If you're hosting more holiday guests than your living room alone can comfortably hold, spread things out. Draw people into other spaces, like the kitchen or dining room, by incorporating a different appetizer or signature cocktail in each space. It will encourage foot traffic and get guests mingling. Be sure to play music in every space to help things flow along.
Decorate less expected areas
When you're hosting a holiday party in a small space, be sure to add a bit of holiday décor to every room to set the mood. There are countless spots to add a festive touch, even if you don't have a sweeping staircase or fireplace mantel to decorate,. Fill bowls or hurricane vases with ornaments to set on a console or coffee table. Set out a few birch bark candles. Place festive nutcrackers, small glittering trees or flocked figurines on side tables or bookshelves.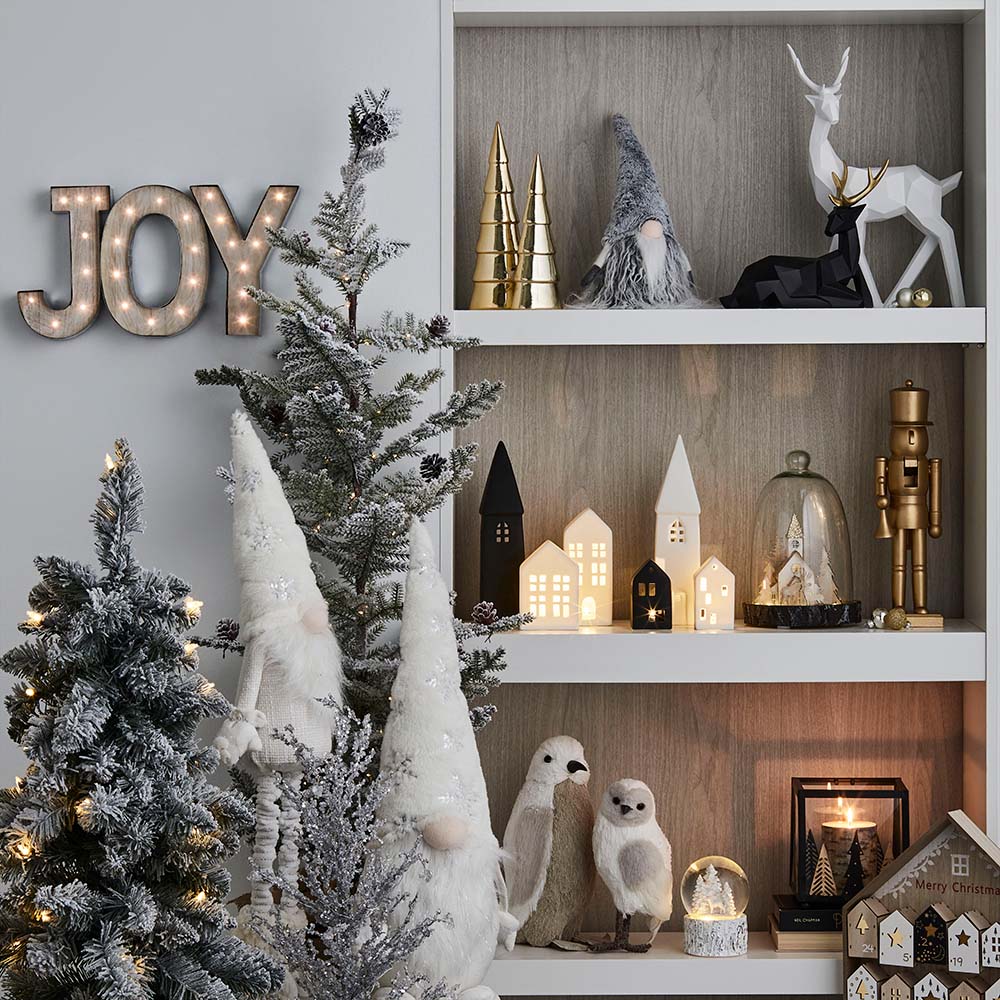 Rearrange the furniture
Maximize space by removing or repositioning furniture that blocks traffic flow. Aim to keep most of the furniture around the perimeter of the room and create clusters of seats together for those who'd like to sit down. If you're expecting a lot of guests, consider temporarily removing delicate, valuable, or any sharp-cornered objects.
Make dinner a breeze
Simplifying food service is key. It will make the evening stress-free and allow you more time to sit back and enjoy the evening's festivities. If you're hosting a holiday party in a small space, the dining area will likely be too tight to fit all your guests. Go buffet style and lay out the spread on your kitchen island or dining table. Try a single-pot chili or a simple one-pan roast. They're both virtually fool-proof options that won't overwhelm a small kitchen with a mound of dirty dishes during the party.
Ask for help
No one enjoys a party where the host is frantic and doesn't look like they're enjoying themselves. If your party is split among multiple rooms, it can be hard to actually see what needs to be done, without constantly running from room to room. Ask family or a couple close friends to keep an eye on each space to check on food and drink levels or to help collect dirty dishes. Hiring an extra hand or two might be worth the investment if you want to spend more of the evening talking to your guests.
Photography by A Plus Creative