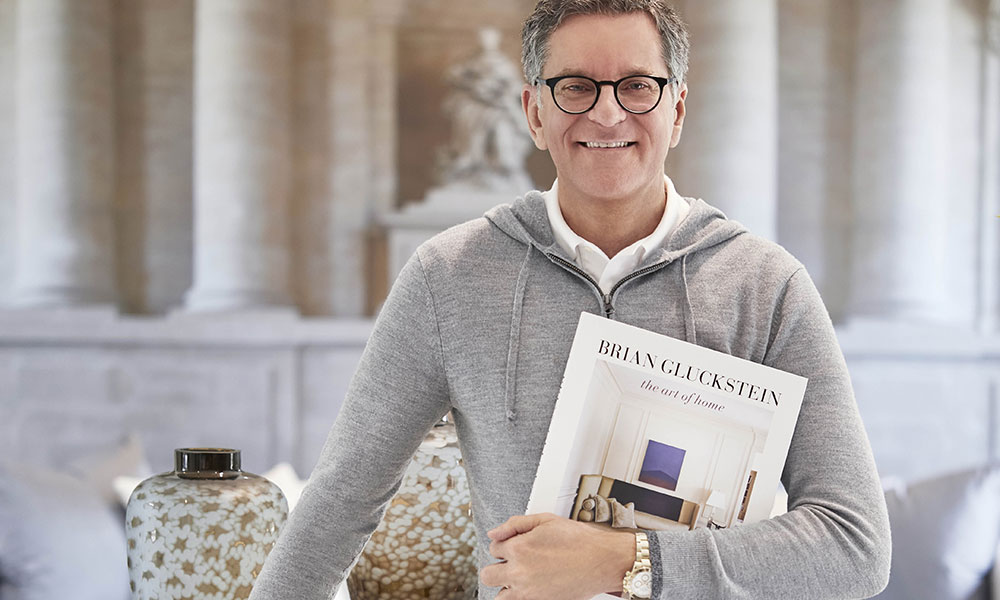 With the recent launch of his first design book, Brian Gluckstein: The Art of Home, Brian has reading on the mind. We caught up with the busy interior designer and author for his current book picks and some behind-the-scenes insights on his day-to-day this season.
1. What adjective best describes you?
Curious.
2. How do you normally start your day?
Reluctantly getting up, then watching the news.
3. What are you reading at the moment?
I'm currently reading two books The Race to Save the Romanovs by Helen Rappaport and a biography of the poet James Merrill called Life and Art.
4. In two sentences or less, can you tell readers something unique or unexpected about your line of work?
It's a job that's very active as far as travel. Whether it's due to site visits, client meetings, or sourcing furniture and decor, it's not uncommon to be out of the office most of the time.
Hopefully they can expect to be inspired to create their own beautiful, comfortable, and warm spaces.
6. What's the best piece of advice you've been given?
Enjoy the ride.
Brian shares more about his design book Brian Gluckstein: The Art of Home in this video
For more behind-the-scenes with Brian, follow him on Instagram here.