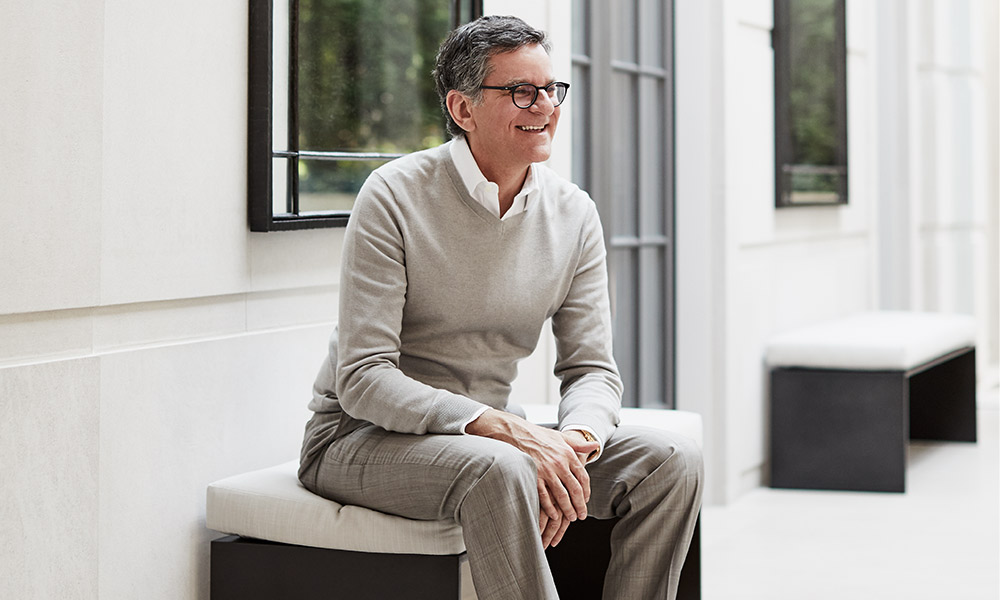 In honour of our milestone 15-year anniversary of GlucksteinHome at Hudson's Bay, we sat down with Brian Gluckstein for a conversation about his journey. Brian spoke about his style ethos and designing his collection for GlucksteinHome over the last decade and a half.
Brian, how would you describe your design style 15 years ago?
My design style was very similar to what it is today. I've always loved a mixture of contemporary elements paired with antiques from different periods.
How has your design style evolved over the years?
I think there's even more of an emphasis on eclecticism and mixing different periods and styles.
What is one thing you loved 15 years ago that you still love today?
Photography. Especially architectural photography like the work of Robert Polidori and Massimo Listri.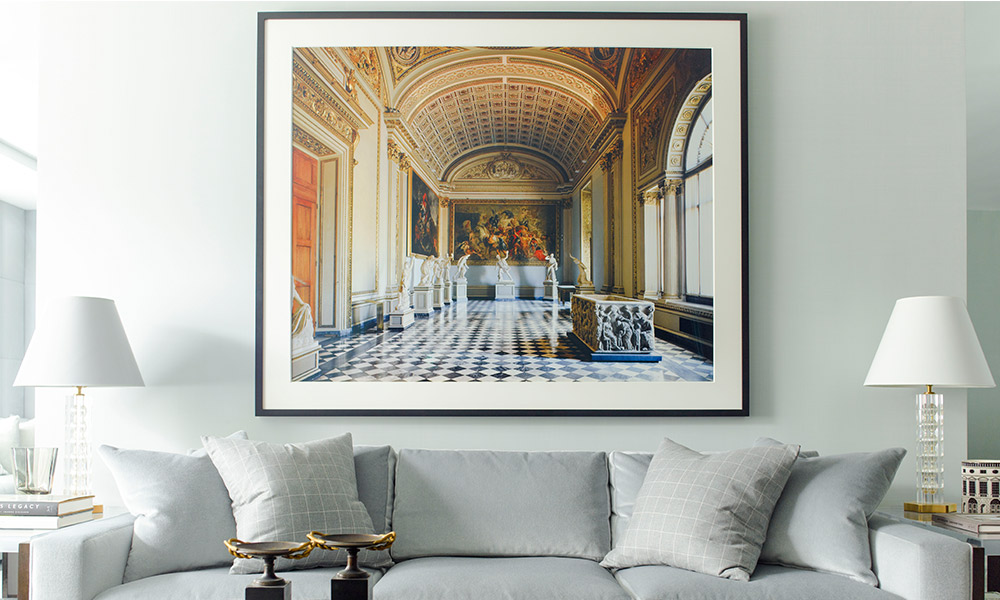 Is there a trend you've been happy to see go away over the years?
Probably an over-abundance of different patterns in a space.
You launched GlucksteinHome at Hudson's Bay 15 years ago. Is there a product you've been most excited about launching?
I'm excited every time we launch something new. I love developing product, creating something new, and using new technology to do that. I always want it, I want to live with it, I want to try it at home.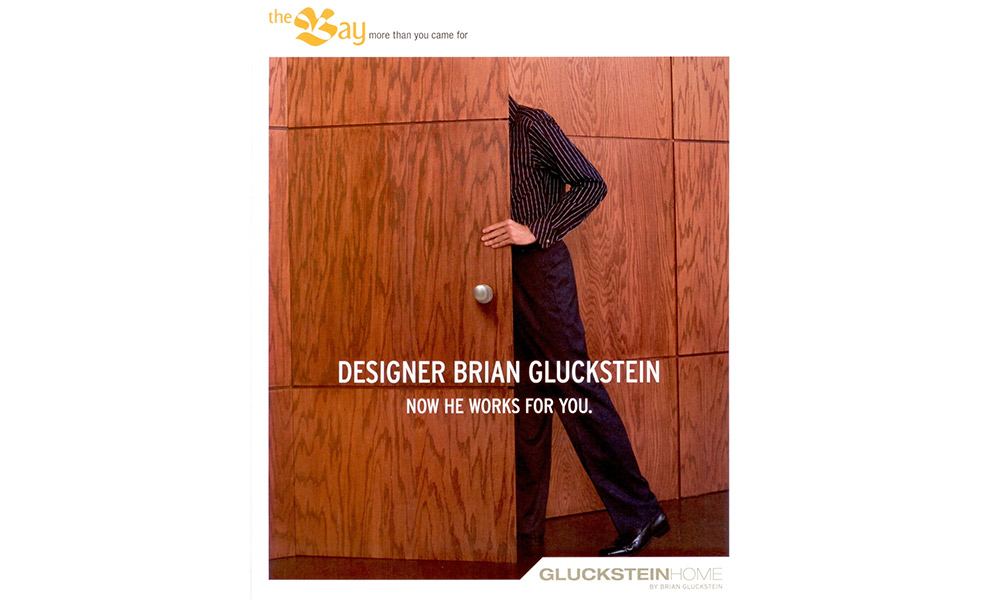 What is one moment in the history of GlucksteinHome at Hudson's Bay that was particularly exciting for you?
I think when we launched and there were these giant four or five storey banners on the outside of the Hudson's Bay department stores at Queen Street and Yorkdale in Toronto. They were so massive you could see them from everywhere. That was wild.
What have you learned about the GlucksteinHome customer over the last 15 years?
I was confident when we started that the Canadian customer was an adventurous, sophisticated customer that understood great design. That's proven to be true over the years.
Are there any big risks you took with the GlucksteinHome collection over the years? Did they pay off?
We took some big risks with some of our colours and patterns. When we created our Sakura bedding collection a long time ago, there weren't a lot of patterns like that – with the chinoiserie and the birds and the colour  – and it was a huge success. A lot of people were apprehensive about it because it was adventurous at the time. That bedding collection was only supposed to last for a year, but it and it was so successful it ended up lasting for ten.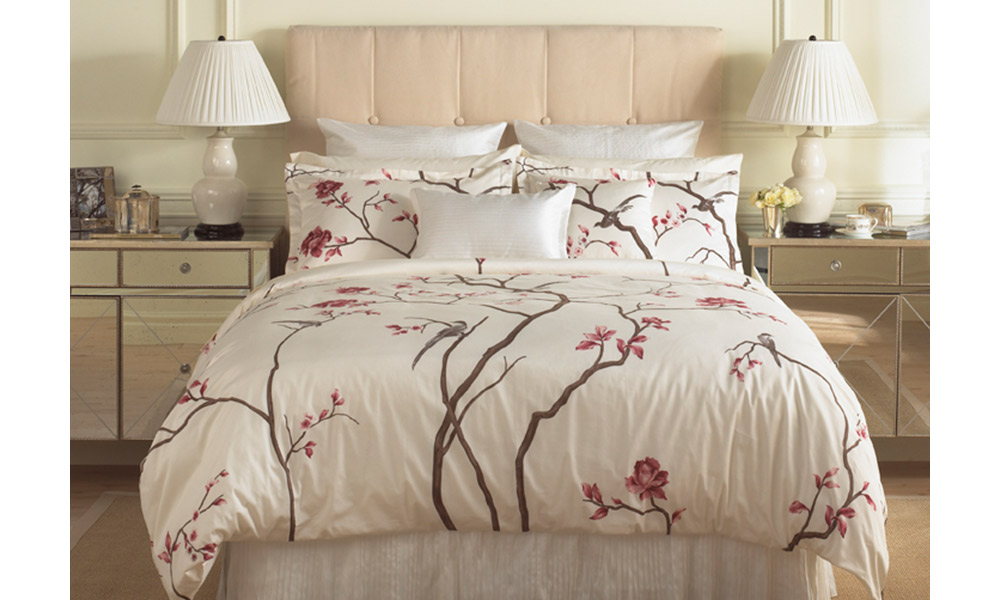 Has anything surprised you about the product design process?
Probably how long it takes from the time you design product to the time you approve samples to the time it finally appears in the store. People are always shocked when I tell them we're working a year or a year and a half in advance on product.
What are you excited about launching in the collection this season?
This season I'm really excited about launching our new bath towels with improved technologies. We have ones made with bamboo, linen, and Egyptian cotton, which are really soft and absorbent.
And last but not least, why has Hudson's Bay been the right place for GlucksteinHome for the past 15 years?
Hudson's Bay understands the quality that we want to create. They work with us on really pushing the envelope as far as letting us do the designs we want and then source from every corner of the world to create the product and meet the level of design and quality we're after. They're unrelenting in sourcing those suppliers.
Photography: Michael Graydon (1), Eric Piasecki (2), courtesy of Hudson's Bay (3, 4)