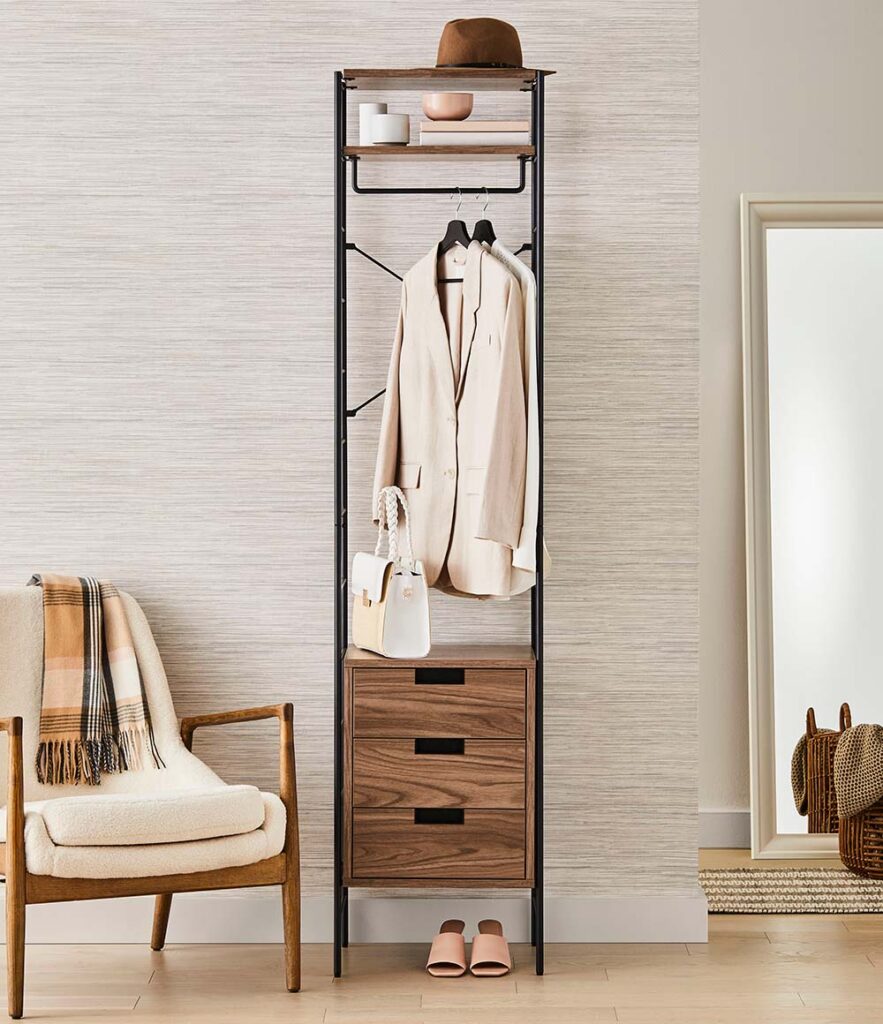 Just signed a fresh lease but feeling like things are a little "off" in your new space? You may not love every design decision your landlord made in your home, but that doesn't mean you can't tweak it to make it totally your own. Just because you're not in a long-term home, there's no reason to wait to decorate your rental for a space you'll enjoy, every day. There are plenty of ways to add personality and charm, making major impact without jeopardizing your security deposit.
First and foremost, make sure to read the clauses on decorating in your new lease, and check in with your landlord before making any adjustments to the space if necessary. Now that we've got that bit out of the way, let's dive into our favourite ways to make a rental more beautiful:
Apply a fresh coat of paint
One of the quickest and most effective ways to add colour and personality to a room is through paint. Consider painting all the walls for a full refresh, a single room if you'd like to breathe new life into the space, or just an accent wall to create a more unique look. With paint, the options are virtually endless. If you opt for something on the bolder side, be prepared to repaint the space in a neutral shade once you leave.
Use removable peel and stick wallpaper
Wallpaper is a great way to make a statement with colour, pattern, or texture in your home. And when decorating a rental, peel and stick wallpaper is the easiest route to upgrade your walls with a design that brings your room to life. There are minimal tools required and you can reposition it as you need to if you make a mistake along the way, unlike with traditional pasted wallpaper. Bring in a calming, nature-inspired limestone or woodgrain look or opt for something with a graphic metallic pattern to add a hint of glamour to your space.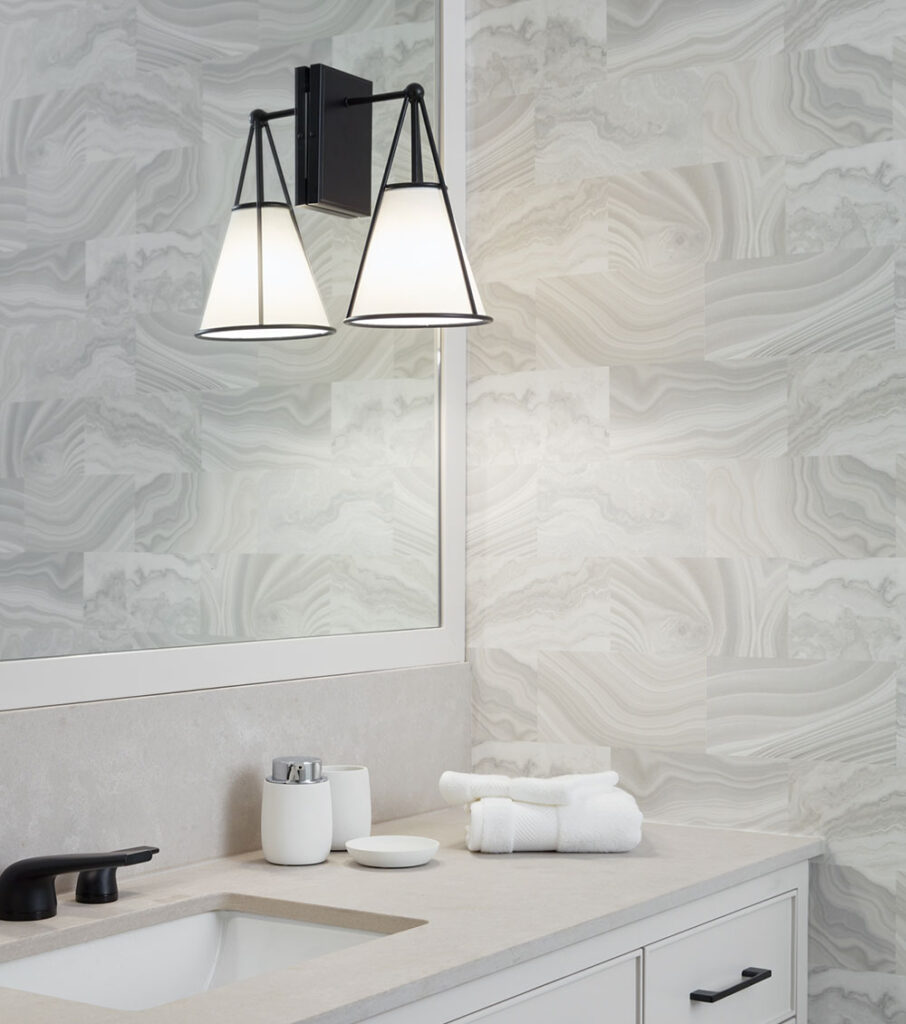 Upgrade lighting
It's not uncommon for rental spaces like condominiums and apartments to lack sufficient or stylish overhead lighting. Overhead lighting in rentals typically doesn't make a strong style statement, so if you aren't a fan of yours consider swapping something that reflects your personal style in. Brighten up any dark areas of your home where overhead lighting doesn't exist with a few great table and floor lamps.
Customize your closet
Your rental may not have come with sufficient storage, but it doesn't have to stay that way. Invest in some smart freestanding storage to house anything from clothes to books to décor. A combination of hanging rods, shelving, and drawers allow you to use your system for multiple purposes, even as a quiet workspace if you need an extra area to write or take video calls. The best part about freestanding closets? You can take them with you when you go.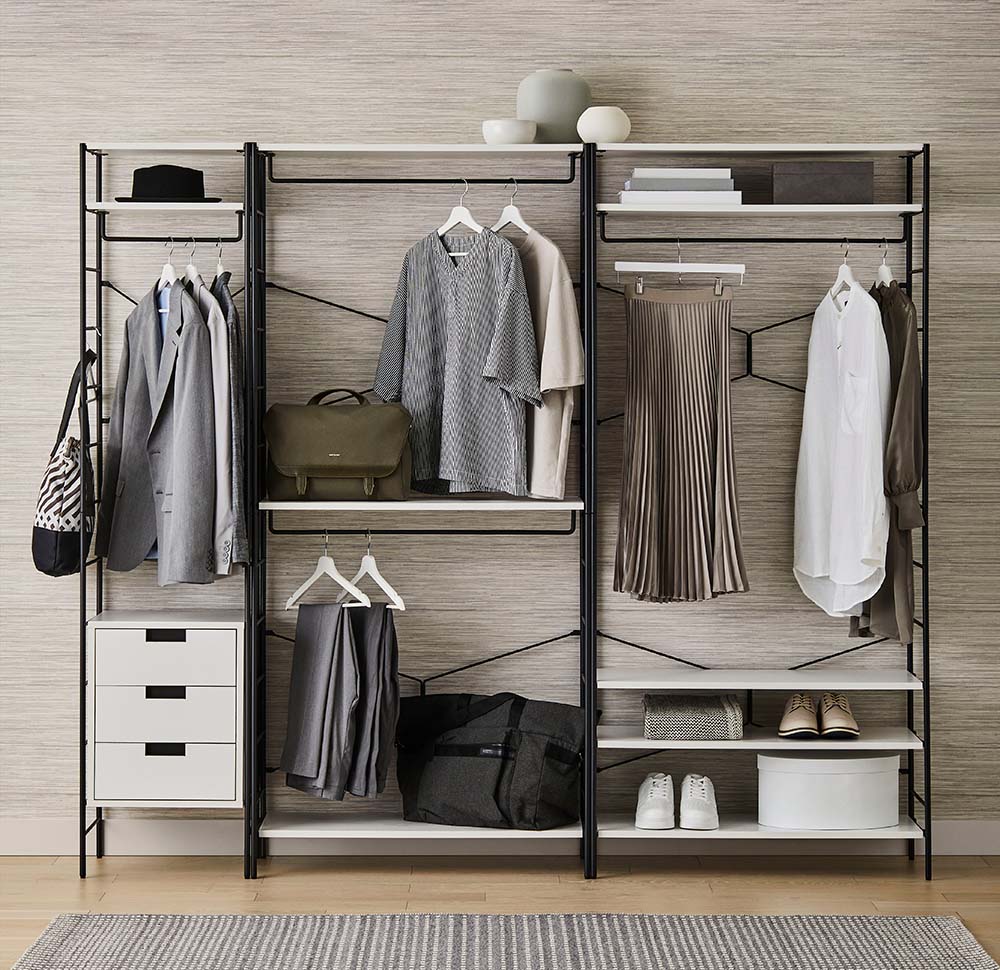 Roll out some rugs
When it comes to decorating a rental, area rugs are an easy way to cover up a cold laminate floor or worn-out carpet. An instant dose of cozy comfort, they also help define different zones in open concept spaces, as well as adding visual texture to a room. Your furniture should sit on the rug to avoid having it look like it's floating in the space, so measure the area and opt for the largest rug possible. You'll be able to take it with you when you leave, so invest in something you really love.
Swap in new hardware
A simple hardware upgrade is another easy fix when decorating a rental home. Switch out the builder basic cabinet pulls in the kitchen and bathroom for hardware that suits your style and complements your surrounding furniture and decor. Go for matte black for a modern look, aged nickel for something classic, or brushed brass for a hint of warmth and glamour. Just be sure to keep the original pieces stored safely and swap them back before you leave.
Photography by A Plus Creative