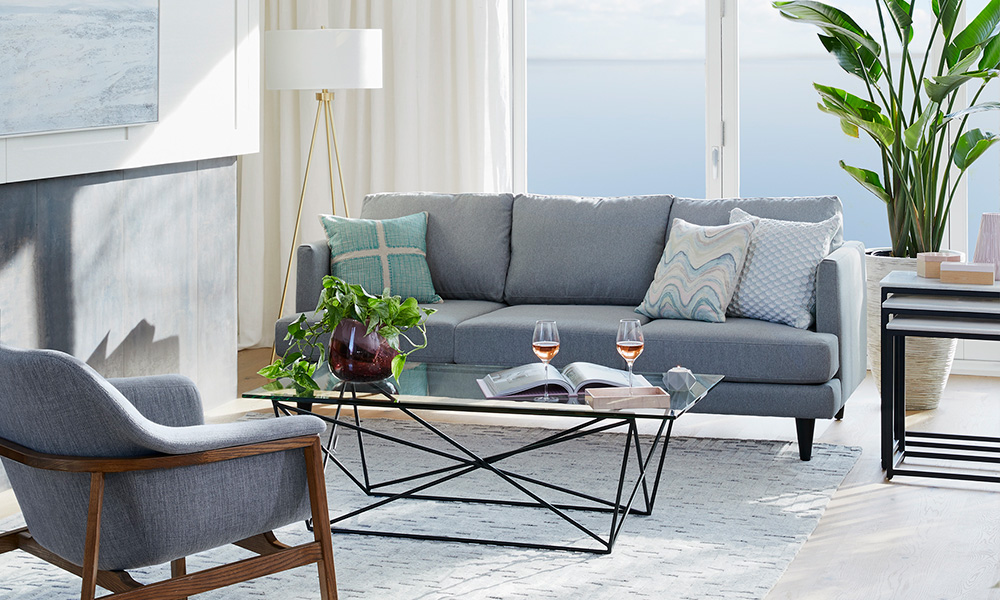 Looking to add personality and character to a rental home? You may not be in your forever home yet, but that's no reason to wait to decorate. With a few smart investments and low-touch fixes, you can add a big impact without jeopardizing your security deposit.
Paint It Out
One of the fastest ways to add colour and personality to a room is through paint. Get permission from your landlord first and choose a hue that works with your current furniture and accessories. If you opt for something on the bold side, be prepared to repaint the space in a neutral shade when you leave. Also consider alternative options such as removable wallpaper for a fun – and temporary – feature wall.
Add Area Rugs
An instant dose of cozy comfort, area rugs are an easy way to cover up a cold laminate floor or worn-out carpet. They also help define different zones in open concept spaces, as well as adding visual texture to a room. Your furniture should sit on the rug, so measure the space and opt for the largest rug possible. You'll be able to take it with you when you leave, so invest in something you really love.
Upgrade Your Lighting
It is not uncommon for condominiums and apartments to lack sufficient or stylish overhead lighting. Change the overhead fixtures to something that reflects your personal style and combat dark areas with a few great table lamps and floor lamps.
Avoid the Verticals
Rentals often come with standard issue vertical blinds. Store them in a closet and upgrade your windows with chic drapery panels or simple roller blinds.
Upgrade Your Hardware
Switch out the builder basic cabinet pulls in the kitchen and bathroom for hardware that suits your style. It's an easy upgrade with a lot of impact. Just be sure to keep the original pieces stored safely and swap them back before you leave.
Embrace Art and Accessories
Make the space feel like your own with art and decor that you love. Large canvas pieces help mask stretches of blank walls and provide a pop of colour to the room. Layer in throws, cushions and accent pieces to inject your personality into the space.