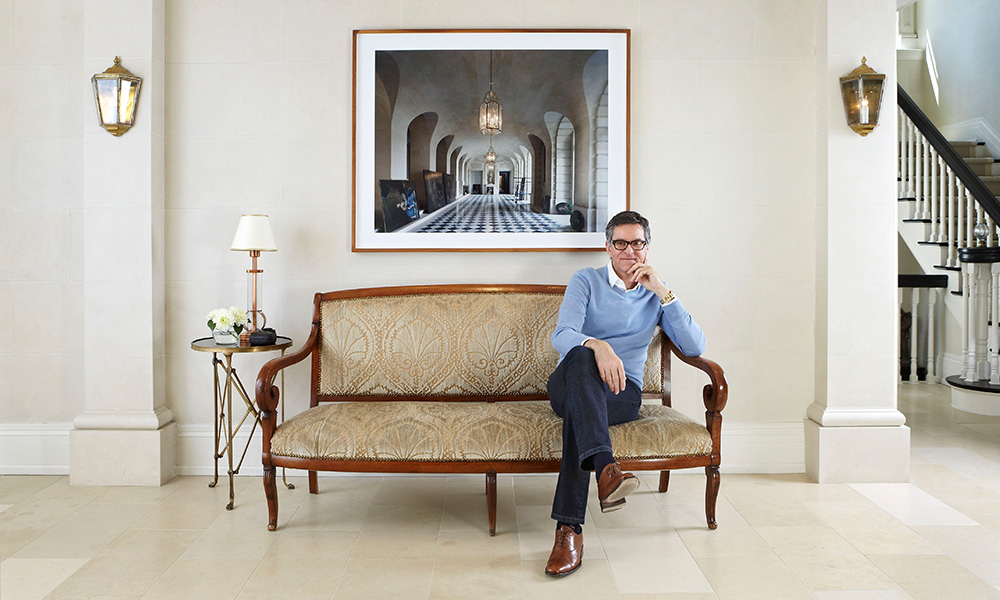 If you're lucky enough to have a dedicated dining room in your home, you surely want to make it the perfect space to eat and entertain. Whether you're enjoying casual everyday meals or gathering together to celebrate special occasions, your dining room should be a functional and stylish place to enjoy the company of family and friends. When it comes to dining room design and decoration, you had dilemmas and Brian is here to help! He recently answered some of your dining room design questions and we're sharing all of his tips here.
Be sure to follow @glucksteinhome on Instagram to submit your questions for our next Ask Me Anything with Brian
Should a dining room always be located right off the kitchen or in a larger room on the same floor?
Brian: The dining room doesn't have to be located right next to the kitchen. We've often taken bigger living rooms and turned them into dining rooms. For convenience, they should be close by the kitchen but they don't have to be right next door.
When would a round dining room table be a better choice than a rectangle or a square?
Brian: If the dining room is more on the square side, a round table is usually the best choice. I think round dining tables are great for entertaining because everybody has easy opportunity for conversation.
How do I design a dramatic dining room?
Brian: If you're looking to add drama in a dining room, try dark colours on the wall in a high gloss finish. Since dining rooms are most often used in the evening, the glow of lamps, pendants, and candles will reflect beautifully off the walls.
Do you have to match dining room decor to the rest of an open-concept layout?
Brian: When you have an open concept layout your dining room decor should really coordinate with your living room decor. If your living room is more modern, for example, you could still use a vintage dining room table and then opt for modern chairs that coordinate with what's in the living room.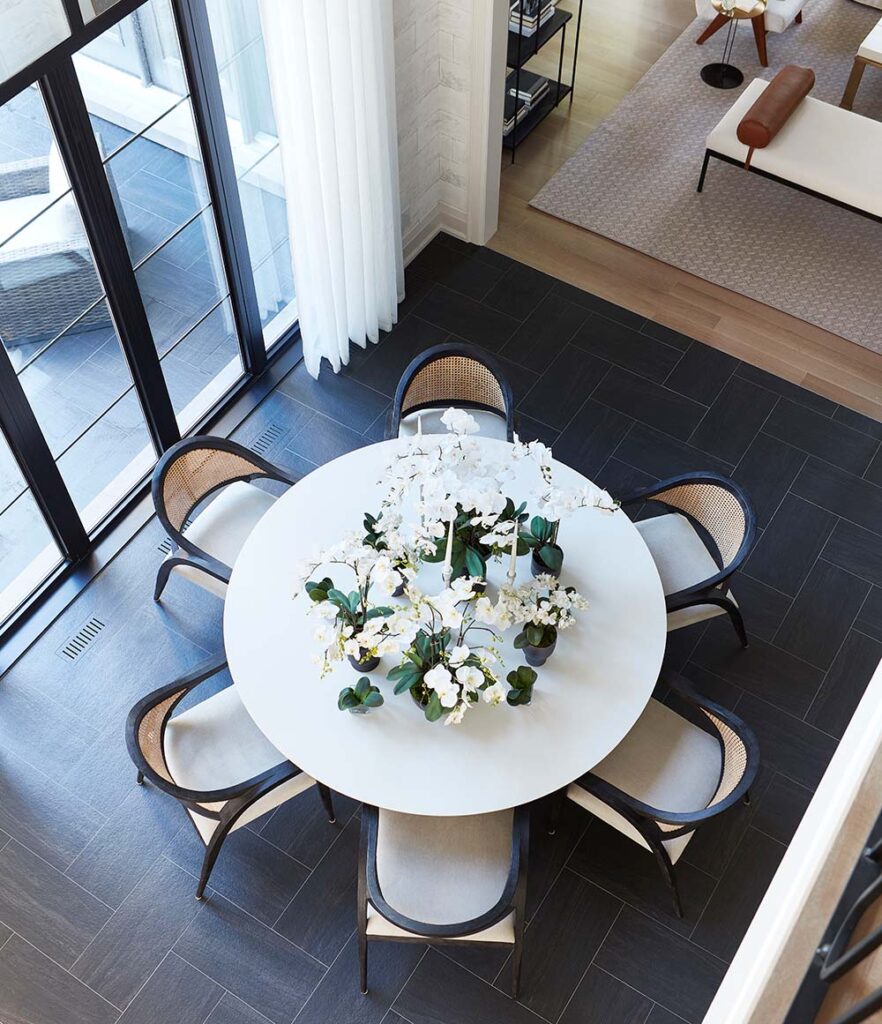 What are some tips for styling a dining room table (outside of mealtimes)?
Brian: If you're styling a dining room table when it's not in use, I often love a cluster of candlesticks or bud vases in the centre of the table. You'll want a lot of them to make a statement.
Can you recommend a wall treatment other than wainscoting or wallpaper?
Brian: You could do a high impact wall of art. Try framed photography or etchings, but maybe do 16 of them, laid out four-by-four. A wall of art gives a great graphic quality to the room.
Rug or no rug under an eat-in kitchen dining table?
Brian: I love a rug in an eat-in kitchen area. Try an indoor/outdoor rug that's easy to clean, but still defines the area and softens the room.
Should a rug under the dining table be big enough to cover the table and chairs tucked in, or out?
Brian: Ideally, you'll want the rug to be large enough so that when you pull your chair in and out, you're still on the rug. Otherwise, you'll end up with the nuisance of having chairs hook on the end of the rug. In terms of size, the guideline is typically 30 to 36 inches from the end of the table to end of the rug.
Photography by Kelly Horkoff (1), Angus Fergusson (2)