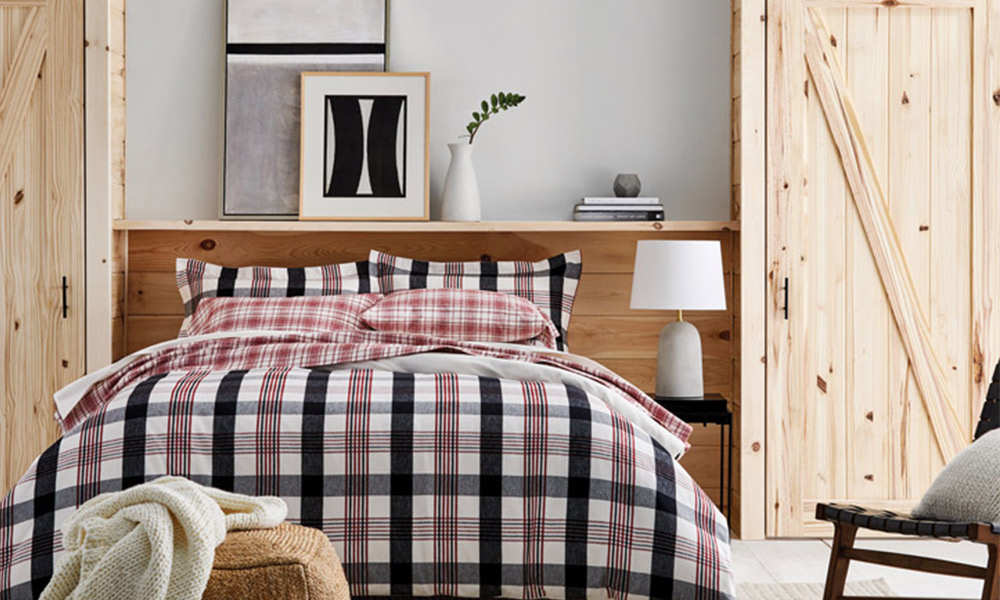 With so many shapes and styles of lighting available today, it's an exciting – yet sometimes challenging – time to choose the ones to suit your space. Lighting is a great way to inject some personality, which is why we love the unique, less-expected lighting designs found below. And if you're hesitant to use lighting with a bit more of a wow-factor, don't worry – we've got tips direct from Brian Gluckstein on where to use these styles of lights for maximum comfort, style, and ambience in your home.
Here we take a look at five styles of lighting with suggestions on how to incorporate them into your space:
1. The modern wall sconce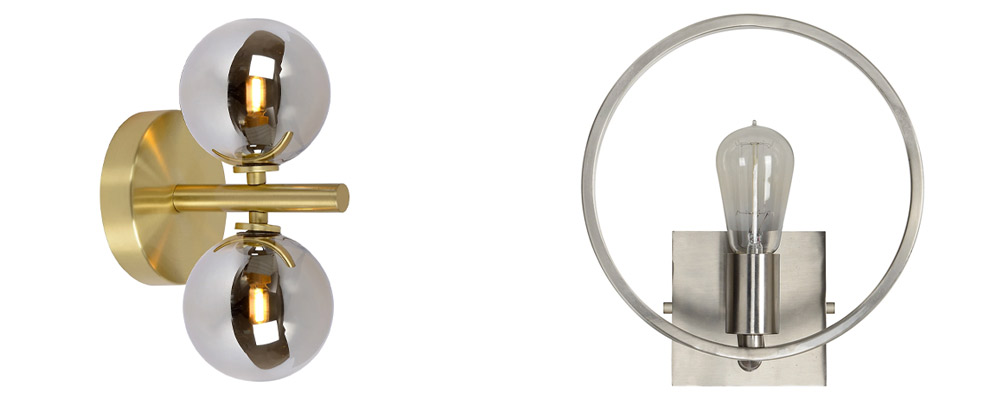 Barette wall sconce, Prenza wall sconce
Wall sconces add beautiful ambient lighting to a space and are especially great in hallways to vary up the light sources, when you may otherwise only have general lighting coming from the ceiling. Brian recommends using lights like these in a more modern space and says they would work especially well in a powder room on either side of the mirror above the vanity, floating above a buffet in the dining room, or in the entry foyer to add a touch of character.
Shop GlucksteinHome wall lights at Hudson's Bay
2. The earthy table lamp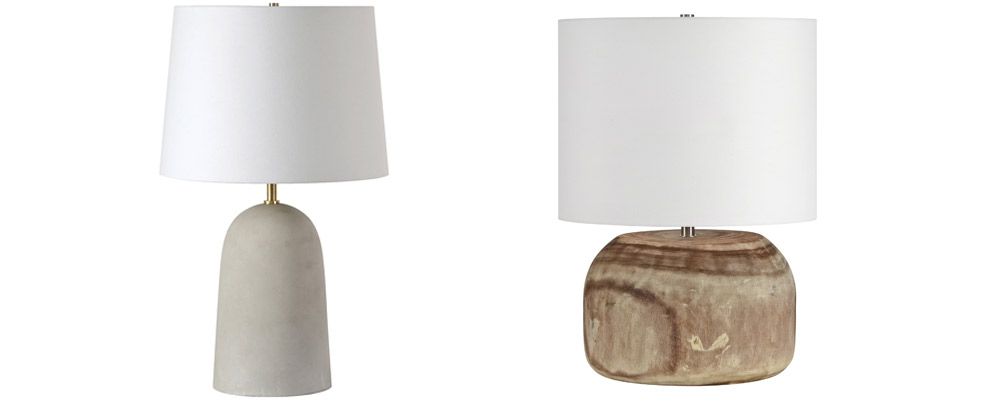 Montoya table lamp, Maybury table lamp
We love how calming these table lamps are featuring organic forms and nature-inspired materials paired with the lightness of a white shade. Brian suggests incorporating this style of light into a more modern room to soften the space. Great on tables next to the bed or sofa, make sure the middle the shade is at eye level when you're sitting up in bed to avoid a glare.
3. The industrial-style floor lamp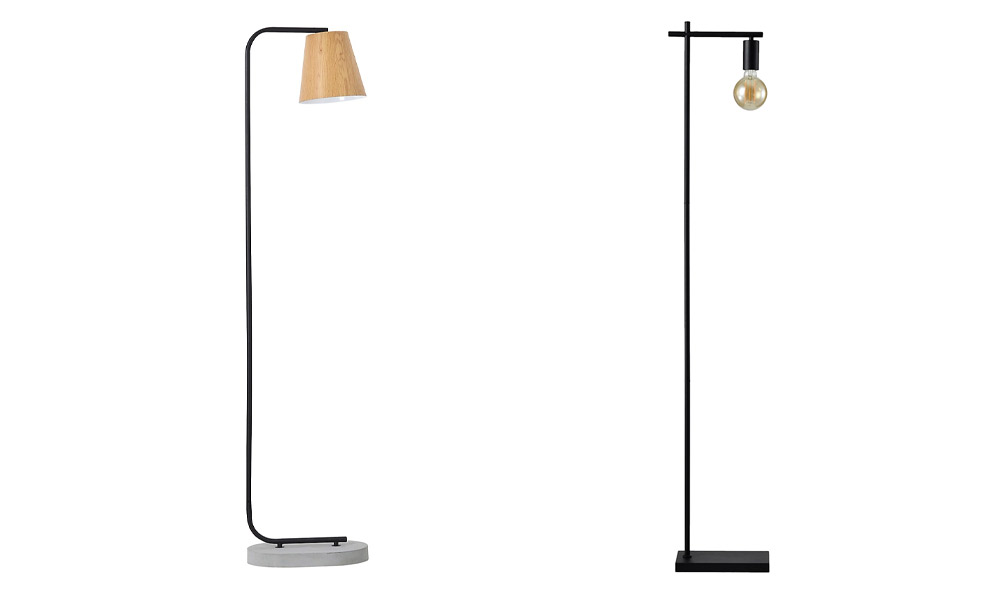 Ferra steel floor lamp, Marguerite floor lamp
If you're someone who loves industrial-style lofts – think exposed brick, black metal, and cool concrete – these floor lamps are probably perfect for your home. Especially great for small spaces due to their narrow designs, these add an industrial vibe next to a sofa or armchair with pared-back materials and an exposed Edison bulb.
Shop GlucksteinHome floor lamps at Hudson's Bay
4. The adjustable task lamp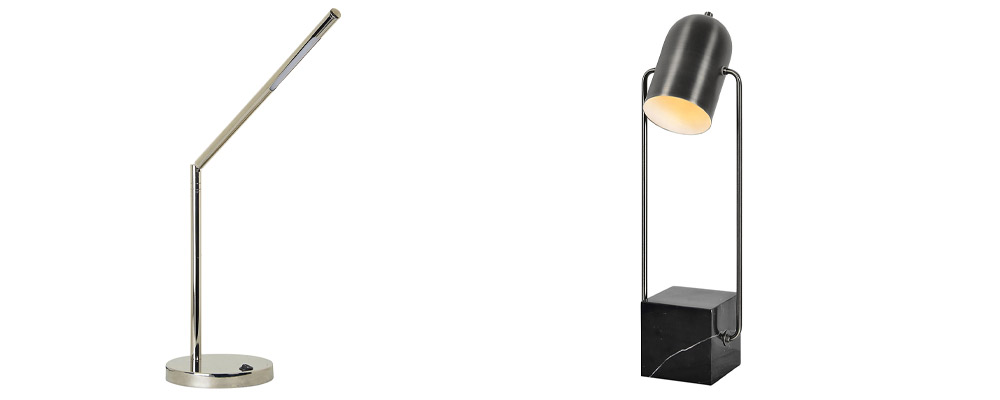 Kirella table lamp, Abbey table lamp
With so many of us creating home offices this year, the task lamp has never been in higher demand. This style of light helps you focus the light on a particular area, typically with an adjustable light as is the case with these lamps pictured. Brian recommends using them at a desk, of course, for more focused light in addition to your general overhead lighting, but they can also be used to create a spotlight on a credenza or console where you'd like to showcase a certain piece of décor.
5. The moody table lamp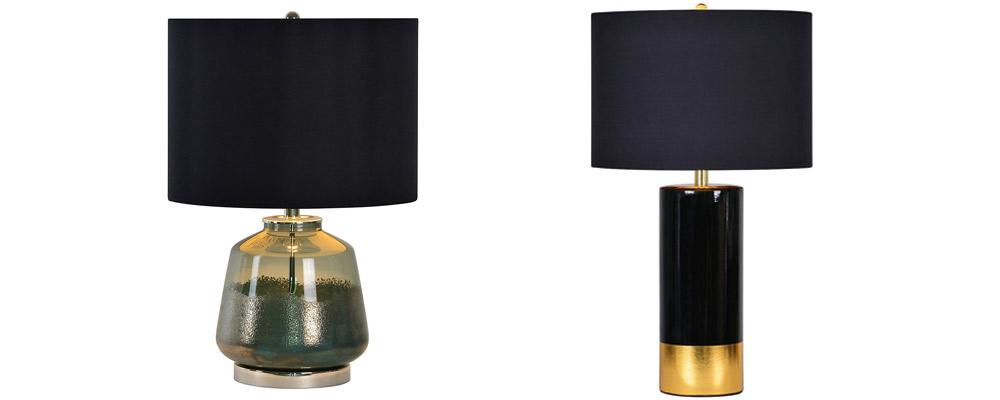 Kleinfeld table lamp, Tuxedo table lamp
Black-shaded table lamps add so much drama to a space, creating a real moodiness. We love the glossy bases of the ones pictured here because the hint of glamour pairs so well with a dark shade. Brian particularly loves to use this style of lamp in dining rooms and libraries – spaces where you really want that moody glow in the evenings.
Shop GlucksteinHome table lamps at Hudson's Bay
For more on unique lighting styles and where to use them, check out this video:
Photography courtesy of Hudson's Bay