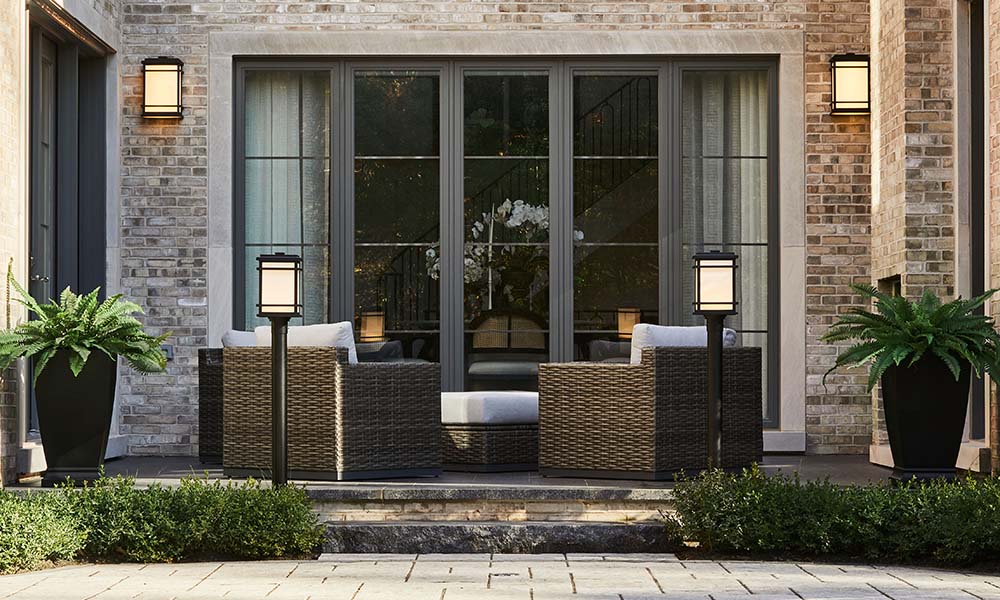 We all want a beautiful outdoor space at home. After all, the exterior of your home makes the first impression and it's an important one. Not only does curb appeal add to your own enjoyment but it's a valuable investment in your home as well. And one of the one of the easiest and most accessible ways to increase your curb appeal? Through your outdoor lighting.
Outdoor sconces can highlight architectural features, illuminate areas such as the entry or a doorway, makes darker areas safer, and simply adds a welcoming touch.
Ready to refresh your exterior? Here are six outdoor sconce styles you need to know about. For an instant exterior upgrade, choose the look that best suits your taste and your home.
1. Classic + Dramatic
Classic doesn't have to be boring. To elevate your home's exterior, look for a design with a hint of drama. With a graphic black metal frame, the Balmoral sconce features white panel glass that adds a soft glow to any outdoor space.
2. Architectural + Sleek
Designs that take cues from architecture can be beautifully refined and sophisticated. The Paxton outdoor sconce is architectural in form and adds sleek drama to any exterior with a modern metal silhouette and white panel glass inserts.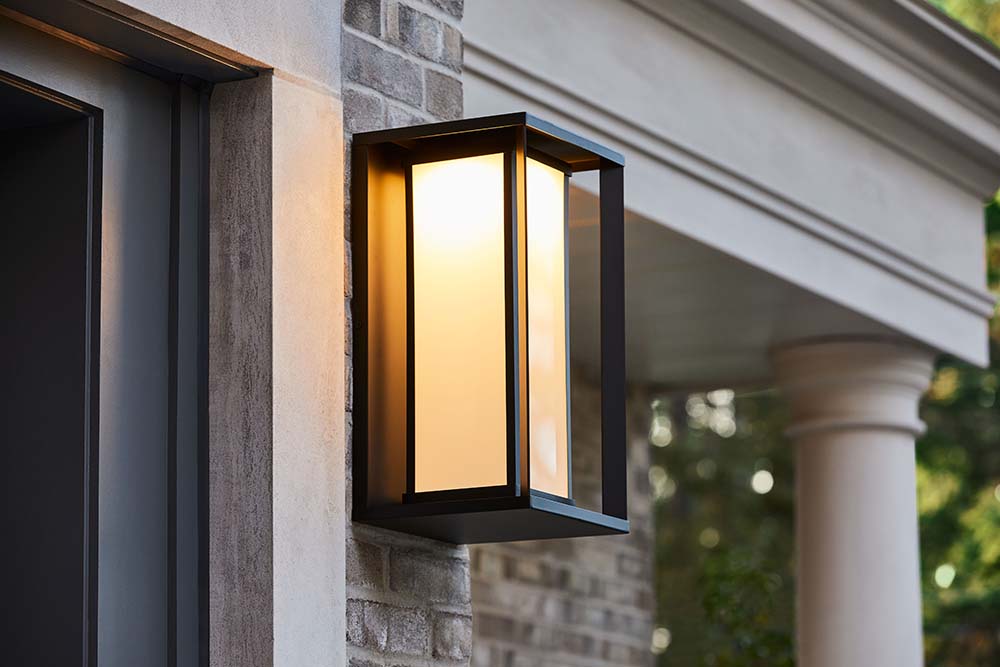 3. The Modern Hurricane
The hurricane is an enduring favourite for good reason. It simply never goes out of style. In this modern take on the hurricane, the Lowell sconce features a matte black finish paired with clear glass.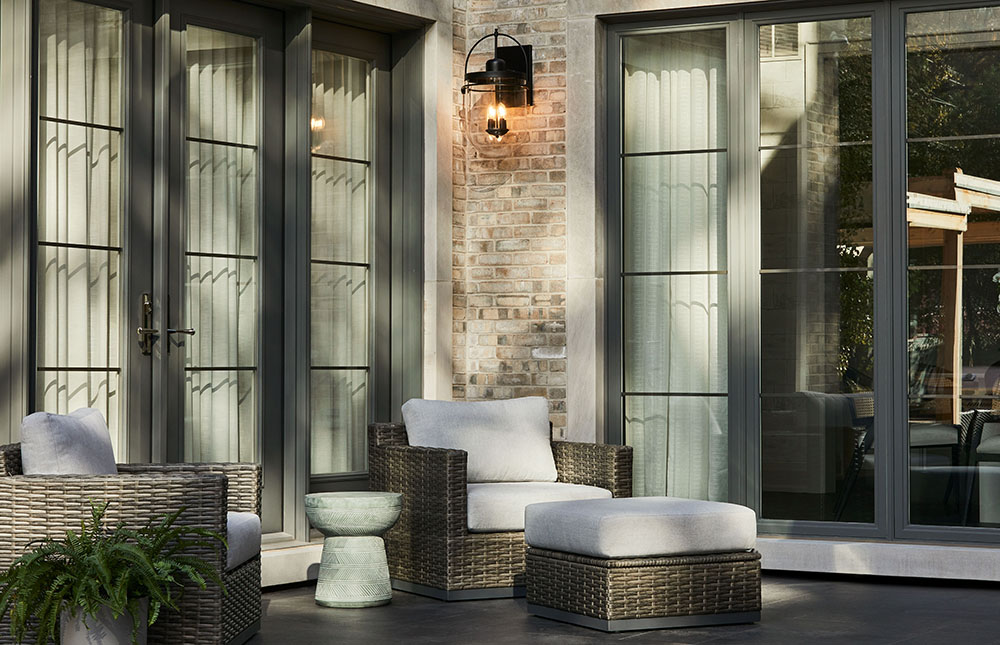 4. Modern + Full of Contrast
Sometimes a statement piece is the way to go. With a modern point of view, the Landon sconce pairs a round opal glass shade with a sleek rectangular metal frame. This sconce showcases tons of stylish graphic contrast.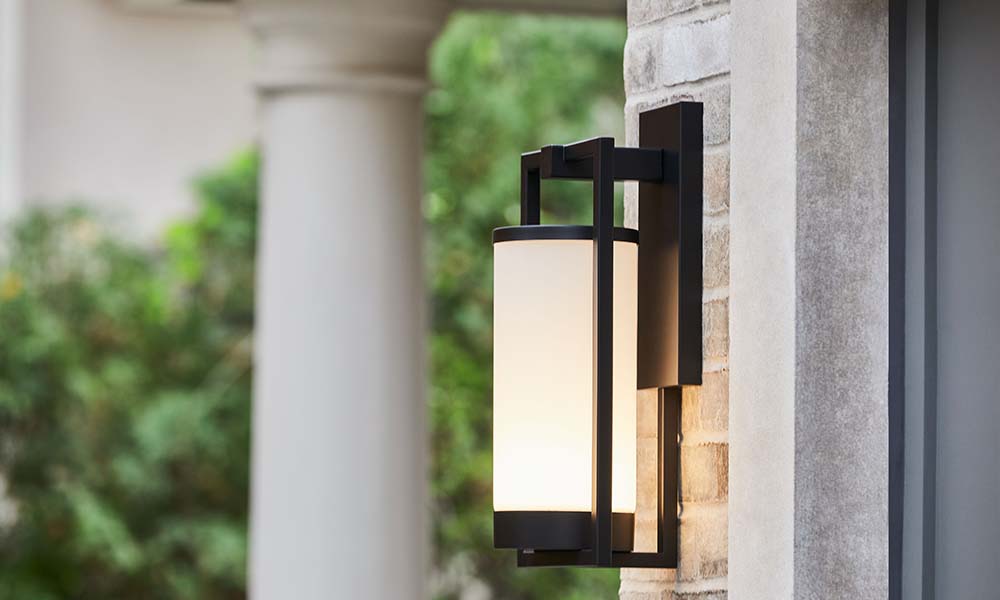 5. Timeless + Versatile
We love timeless styles for their versatility. With clean lines and clear glass, the Rockwell sconce is an updated hurricane design. It's made to suit any home's exterior, whether modern or traditional.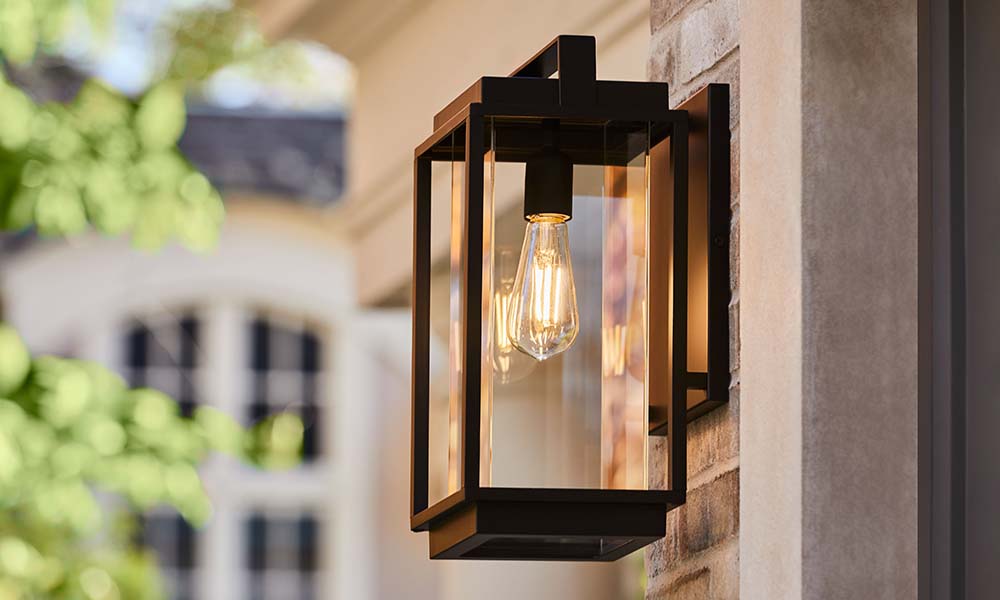 6. Deco-Inspired + Curvy
Curved forms, inspired by the glamorous Art Deco era, suit many exterior styles. The Massey sconce is beautifully crafted with retro-inspired ribbed glass.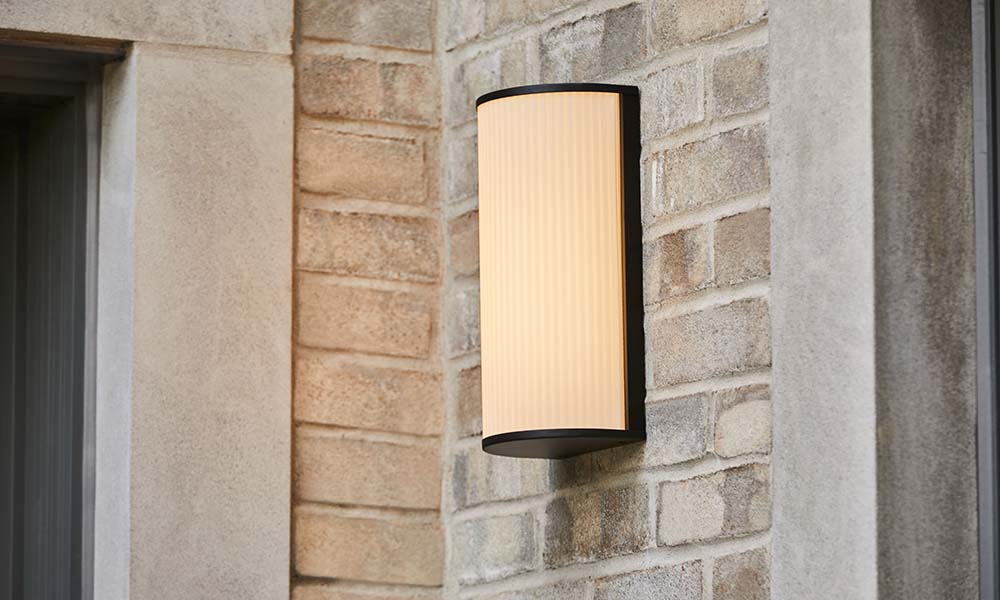 Photography courtesy of The Home Depot Canada