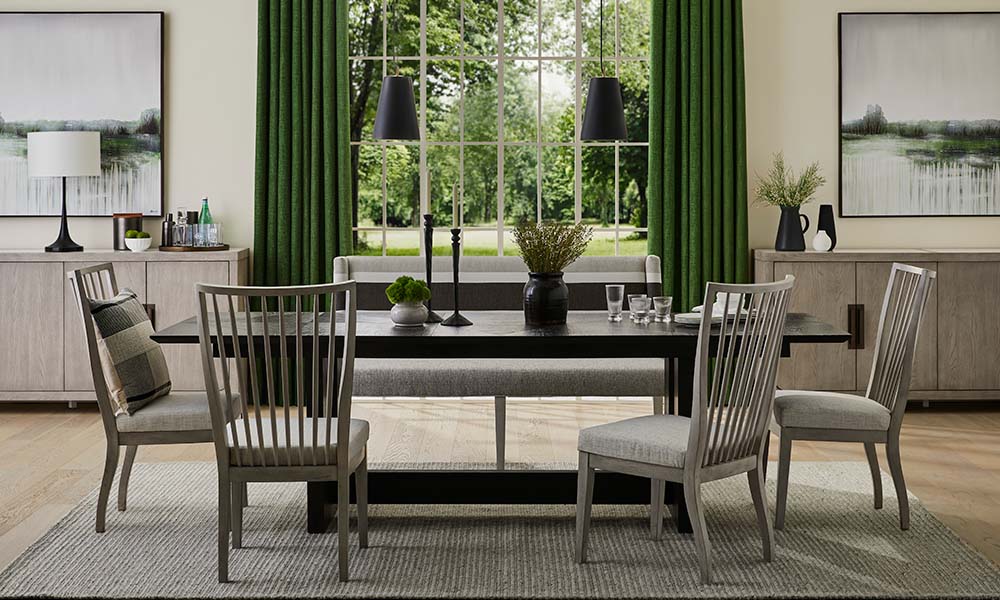 No one wants a home that feels cold or lifeless. To create a space that feels full of character and charm, it's important to make sure your home has a little soulfulness woven through it. Whether your style leans towards traditional, contemporary, or modern minimalist, there are plenty of ways to inject a bit of liveliness for a soulful home you truly adore.
So, what's the key to adding soul to your space? Below we share our five top tips for making sure your home is chock-full of it
Tell your story
One key to a soulful home is making it feel totally your own. Display items throughout your home that speak to your personality, what you love, or where you come from. Think decorative trinkets picked up on travels, an heirloom table passed down through generations, or framed vintage maps of places that mean something to you. Consider grouping objects together of a similar theme to make an even more impactful statement through styled shelves or a gallery wall.
Embrace the past
Choose items from different periods in time for a soulful mix of old and new. Pieces from bygone eras are rich in history, and when contrasted by contemporary or modern furniture, feel all the more special and unexpected. A good guideline is to have most of your pieces fit the aesthetic you are looking to achieve, and then to pepper in some contrasting accents. If you're going for a more modern space, add in a few antiques. On the other hand, if your space is traditional or vintage-inspired, mix in some modern art or accessories to add a more dynamic feel.
Consider going bold with colour and pattern
Incorporating some colourful prints and patterns is a great way to add a little soul and liveliness to your space. Choose a dramatic wall colour or wallcovering that brings you joy or incorporate a few colourful toss cushions if you want to bring in some personality through smaller accents.
Display art that speaks to you
We'd argue no room is complete without a little art, even when it comes to the bathroom. Choose pieces that inspire and uplift you, whether they're modern, abstract works, classic reproduction prints, or more traditional paintings. Including plenty of art will liven up the space, spark focal points (and great conversation), not to mention make you happier day to day.
Brian's tip: To me, art is the soul of the home. Choose pieces that represent your personality and style.
Add warmth and coziness
Soulful homes feel inviting, so bring in blankets, throws, and candles that add warmth to the room. Consider including warmer white and grey tones in your palette or accent hues like reds, oranges, and yellows. Layer in accent lighting, like wall sconces, to not only add a soft glow to your space but also express your style. Wood-panelled walls feel particularly cozy, especially when accompanied by a fire and surrounded by your favourite books.
Watch this video for more of Brian's tips on adding soulfulness to your space.
Photography courtesy of Hudson's Bay