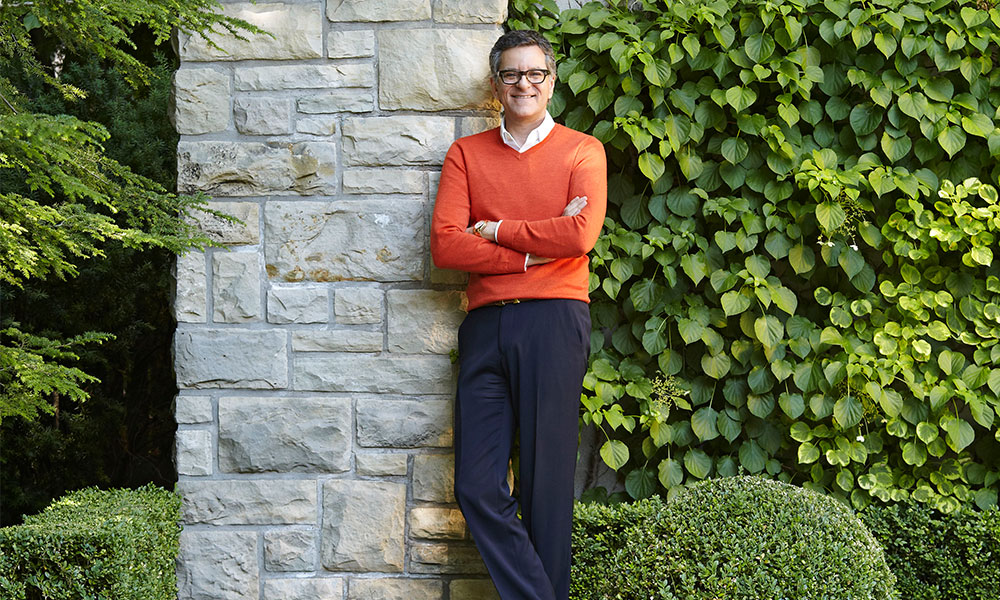 Brian tackles design dilemmas from you! Be sure to follow @glucksteinhome on Instagram to submit your questions for our next Ask Me Anything with Brian.
Q: What furniture style is best for a condo balcony?
A: It depends what floor you're on – the higher up you are, the heavier the furniture should be. On a lower level, you may want to choose sling style seating that doesn't have any cushions. If you have cushions, always remember to bring them in because of the wind. Also bring in some planters for greenery!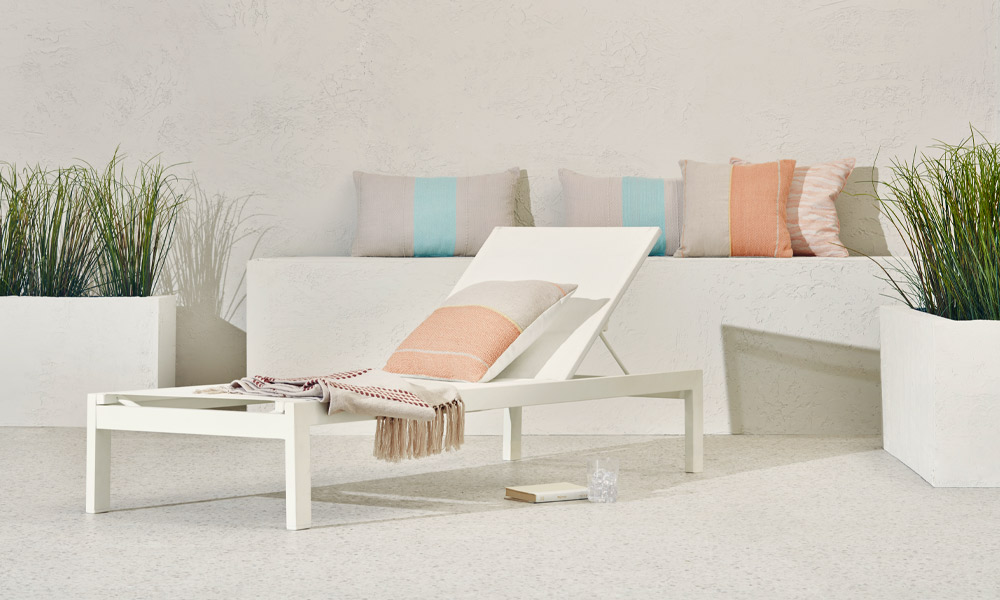 Q. How to create privacy? My yard is on the side of my home.
A: My favourite way is to plant hedges and trees or lattice walls with climbing hydrangeas. You want to contribute to the environment and make it look beautiful.
Q. Trends are always changing year to year. What are the top two items to really invest in for outdoor living?
A: Similar to my philosophy inside the house, you'll want to invest in the core pieces – a great sofa, table, and chairs – and then save on the accessories. Keep the investment pieces as classic as possible and then have fun with the pillows, throws, and smaller décor seasonally.
Q. What colours create a relaxing space?
A: Soft neutrals, soft greens, pastels – anything natural and muted. Primary colours are fun, but they are quite stimulating. ­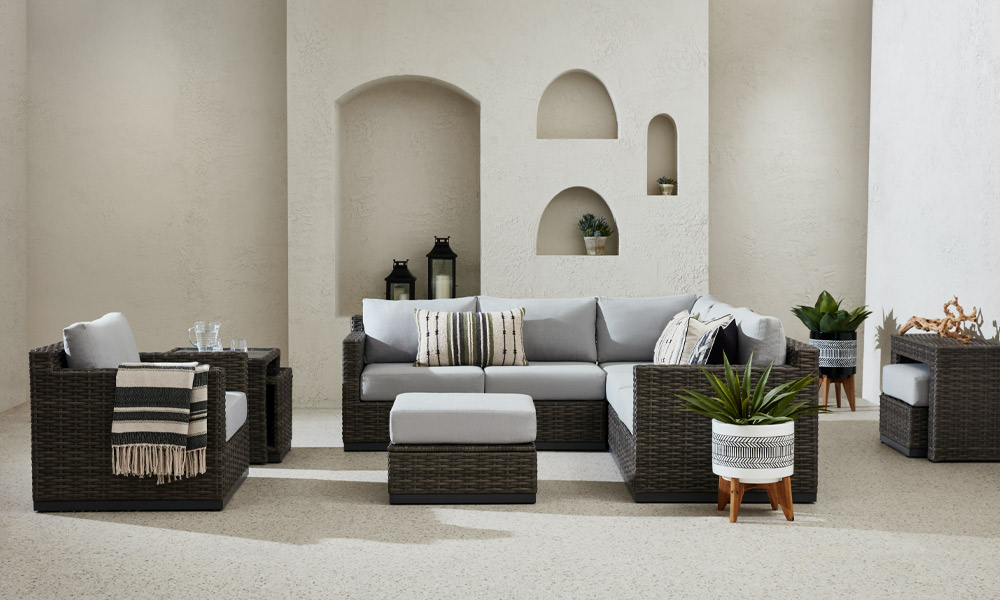 Q. Our deck is very old. How can I give it a fresh look without disturbing its foundation?
A: You can paint or re-stain it. Consider an outdoor rug, which is a great way to disguise an old deck.
Q. Any suggestions for a front sitting area overlooking a main road?
A: Make it comfy and inviting. I had one when I was growing up and my mother and the neighbours would always sit and have coffee, watching us play. It's an incredible way to connect to your community.
Q. Patio stones vs wood deck – what's better for maintaining and for resale?
A: Stone lasts longer than wood and has less maintenance, which makes it more attractive for resale. But there are some incredible composite decks that look beautiful and last a long time – I've had one for over 20 years at my home.
Q. Artwork for outdoors?
A: I love sculptures in the garden. If you get one, make sure it's made of non-porous material whether it's concrete, metal, or stone so that it can stand up to the weather.
Q. Where to splurge, where to save?
A: Splurge on the big items and save on the accessories. You can always find deals on cushions and throws.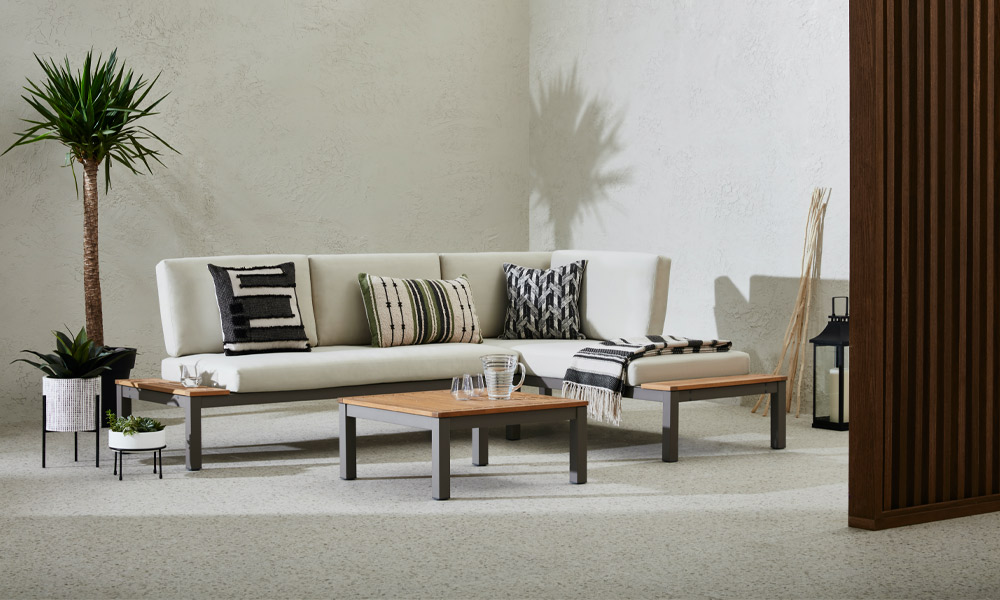 Q. Any suggestions for storing blankets for cooler evenings?
A: Folded over the sofa or the end of a lounger or keep them in a basket to bring outside and store inside overnight.
Photography by Kelly Horkoff (lead), and courtesy of Hudson's Bay