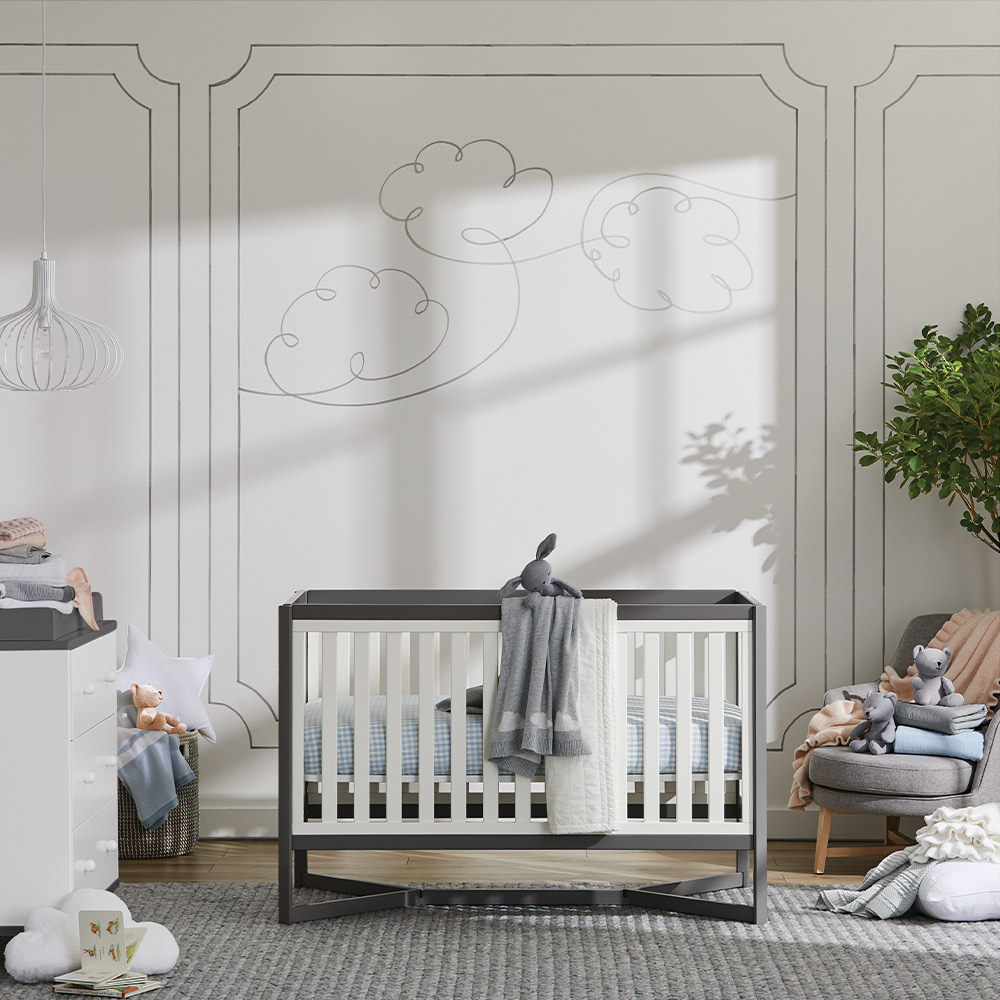 A nursery might just be one of the most exciting spaces you design in your home. While we all love a kitchen makeover and bathroom refresh, this special room truly can't be compared. It'll foster incredible new memories, see your baby grow, and as a new parent, it might just be the space you'll be spending the most time in. Lately, we've seen a shift from theme-oriented baby rooms to nurseries with a more natural, calm design.
We always stress the importance of a calming bedroom, and instilling a mood of tranquility is important for your baby, too. Want to design a calming yet colourful nursery for your new baby? Follow our guide below:
Choose a soothing paint colour
As with many projects, a great first step is the paint colour. Decide if you'd like to go cool or warm in your calm nursery design. Then pull together a palette of paint samples to compare against each other and, lastly, purchase tester pots to try out in the room. Many factors could affect the look of the paint in your baby's nursery, whether that be sun exposure or the surrounding environment. In light of that, we suggest you try out a few of your top choices to feel extra confident in the decision prior to committing. That way, you know you'll be happy with the colour for years to come.
Coordinate colours and patterns for joyful calm, not chaos
When it comes to colour, select two or three you'd like to have pop as accents in the space. A key to making the nursery design calm is to keep it connected and cohesive. We love the idea of using a few pastel shades that are easy to mix and match throughout the space. Pastels are beautiful for a calming baby's room as they don't compete for attention, and you can mix solids with patterns like gingham, polka dots, and stripes in the same colourways to bring interesting layers to the look.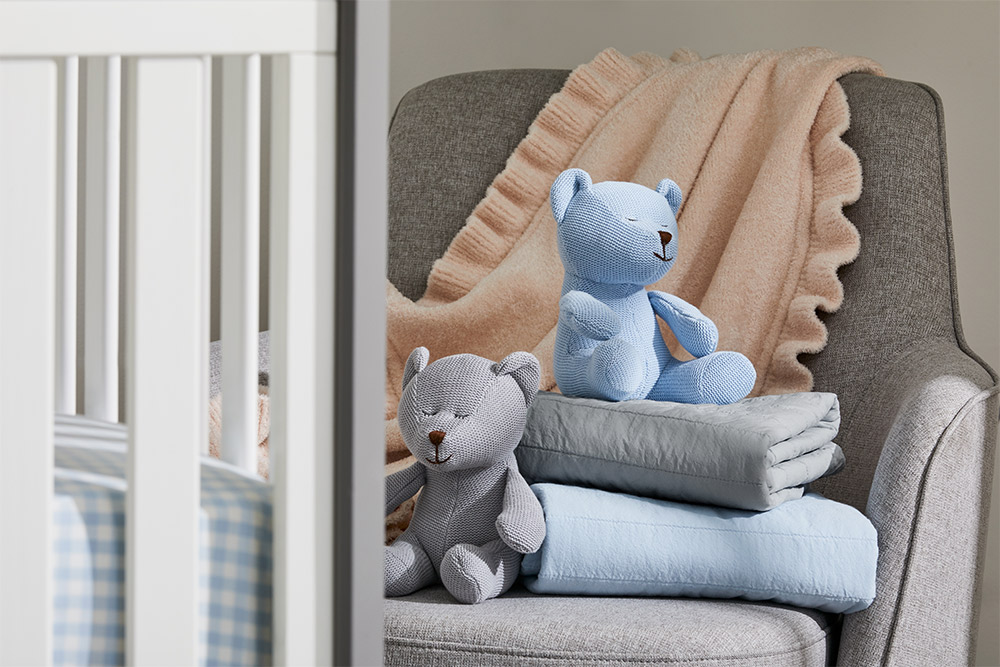 Bringing in plenty of soft texture
Especially for a newborn, it's important to bring plenty of softness to the space to keep them cozy and stimulate their interest. Think soft cotton bedding, woven quilts, and knit blankets paired with cozy cushions, seagrass baskets, terrycloth towels, and adorable knit teddies and bunnies they'll cling to. A plush, upholstered rocking chair and comfortable crib are essentials that are sure to please both you and your baby, and when they look grown up enough to fit with the décor of your home? Even better.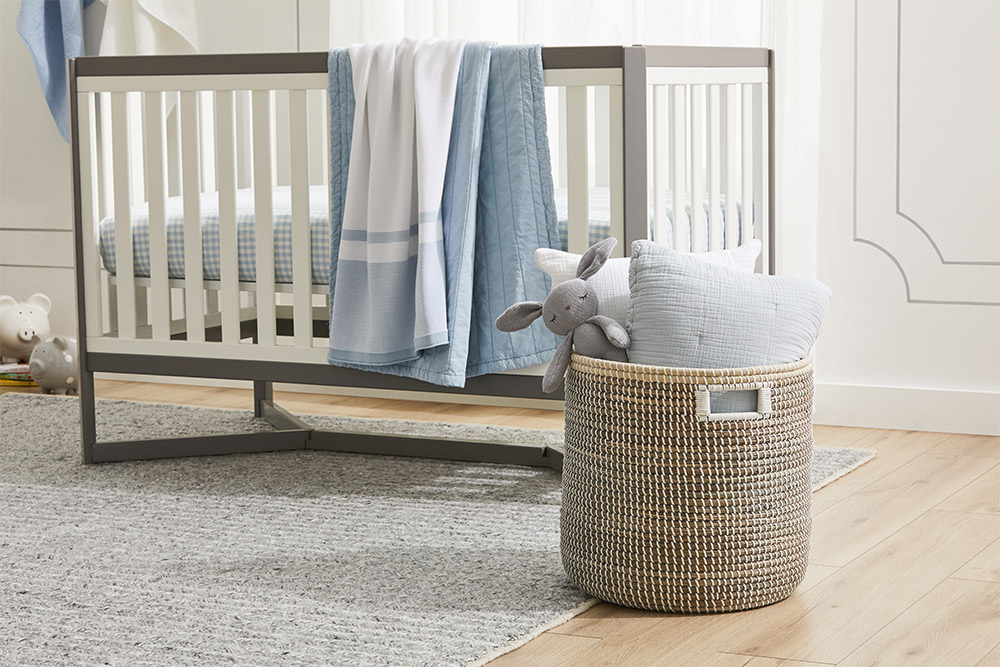 Incorporate whimsical details
With any nursery, you'll want to add a touch of whimsy. There are so many fun ways to add playfulness to the space, whether that be with faux painted panelling or a nature-inspired wallcovering on an accent wall. A painted dresser coordinated to match the shade of the walls adds a calming element to any nursery design. Add in cushions in the shapes of clouds and stars for a playful touch. Incorporate things they love through these smaller details, so that they're easy to swap out the moment they decide they're tired of turtles or bored with fairies.
Photography courtesy of Hudson's Bay