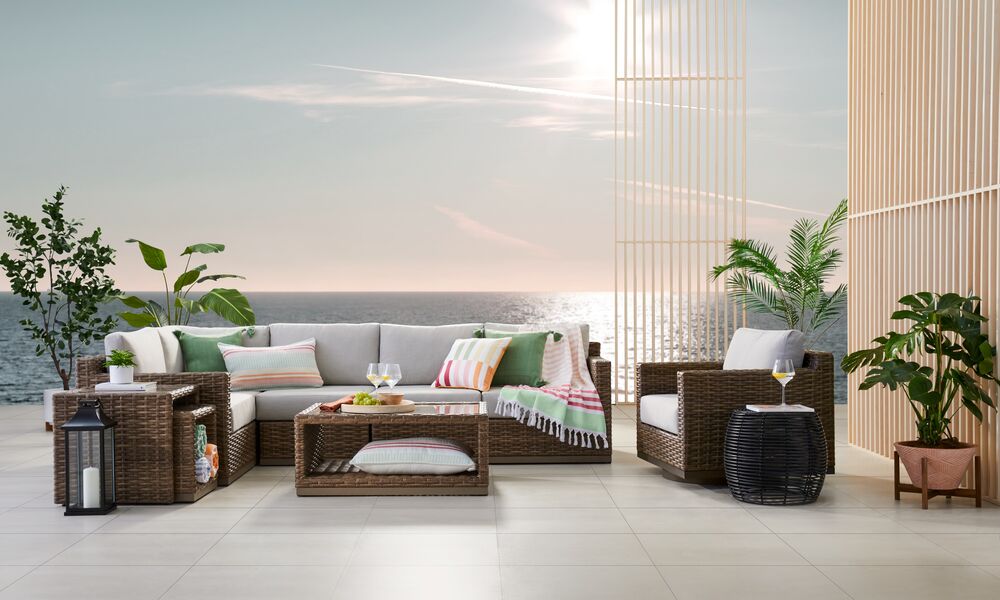 With the arrival of warmer weather, we're eager to throw open our doors and enjoy the fresh air and sunshine of our own outdoor spaces. Lucky enough to have a backyard, terrace, or balcony? Now is the time to truly make use of it! With a few key tips, you can plan your patio and turn your outdoor space into a summer haven that's both functional and stylish.
Know Your Space
Your first step in planning your patio layout is understanding the space you have to work with. Whether you have a balcony, front porch, or sprawling lawn, measure your space. Be sure to note trees, doorways, steps or other fixtures that could impact furniture placement or delivery. And don't forget about storage. You'll want covers for furniture sets that can't be moved indoors at the end of the season. And if space is limited, look for chairs that stack.
Brian's Tip: To keep cushions and accessories looking newer longer, store them indoors when not in use.
Suit Your Needs
Pick your pieces based on how you plan to spend your time outside. Do you like to relax with your morning coffee or a good book? Consider a lounger or a versatile conversation set with club chairs and a loveseat. If al fresco meals are more your speed, opt for a dining set. Do you like to extend your outdoor season as much as possible? Look for a fire pit or outdoor heater to keep things cozy.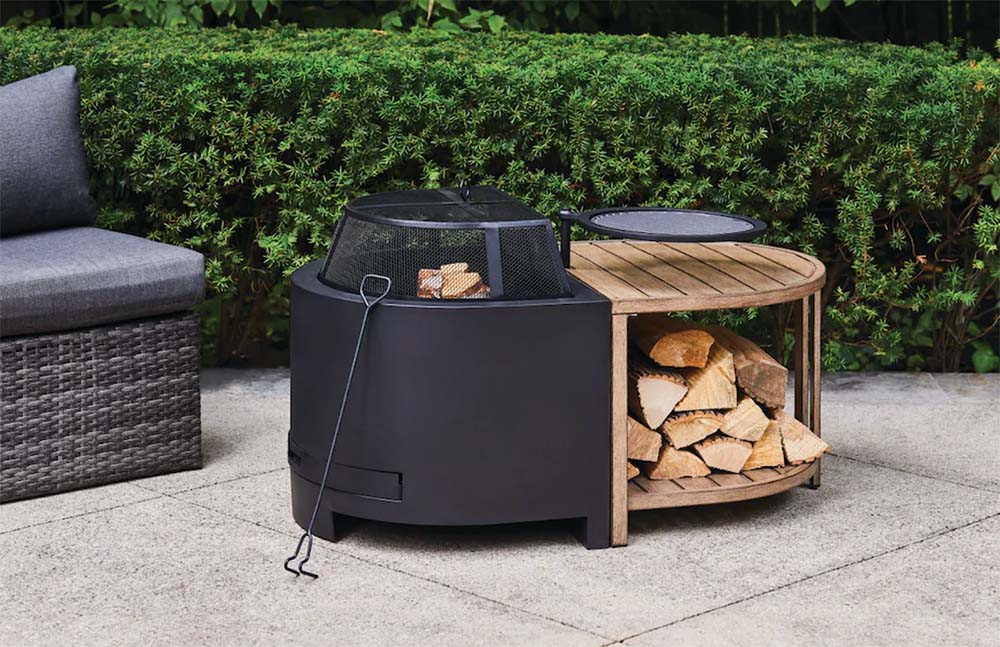 Learn the Materials
Familiarize yourself with the features of outdoor materials so you can make the best choice for your lifestyle. Aluminum is durable, rust-free, and lightweight making it easy to move around. Synthetic wicker is very similar-looking to real wicker, durable, and easy to clean. Eucalyptus wood is a weather-resistant wood that can either be oiled to maintain its colour or left to fade to a classic silver. Olefin fabric is resistant to fading, mildew, and moisture, making it an ideal choice for outdoor cushions.
Photography courtesy of Hudson's Bay