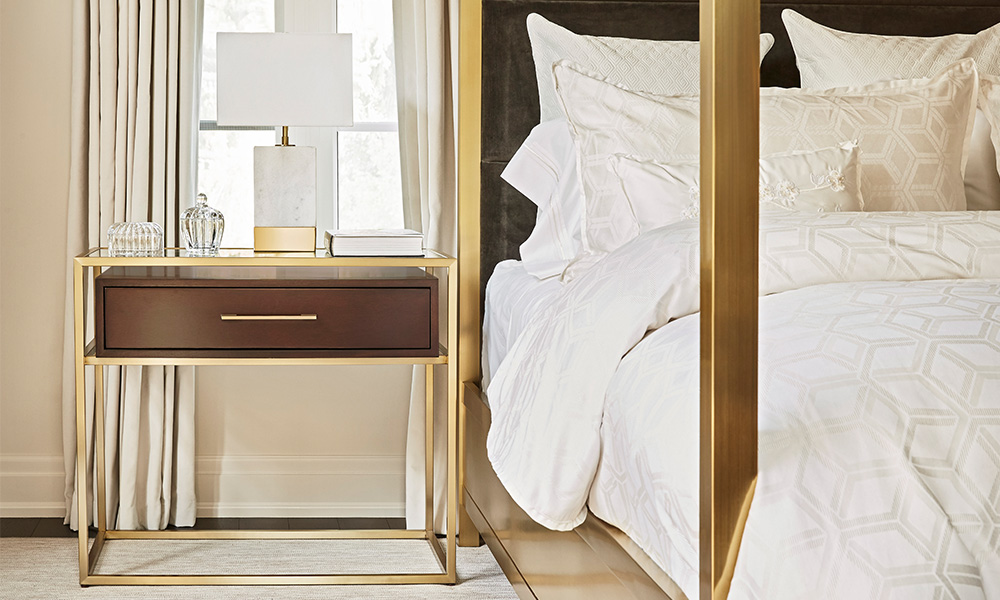 While it may seem as though four-poster beds only work in massive, grand bedrooms like those of Henry VIII, the reality is that they can work in any bedroom. So, whether you live in a modern, city-size condo or a sprawling, traditional home, a four-poster can add the drama and sophistication to make you feel as though you really are living like a king. And we're here to show you how to make it work in any space – no matter the size or style.
Here are a few tips to keep in mind when shopping for or decorating around a four-poster bed:
Think Scale
To avoid overpowering the space, choose a four-poster with a metal frame when faced with less square footage. If you do have a larger room, consider placing a sofa at the foot of the bed for added luxury. A narrow bench offers a similar effect without taking up too much space in smaller spaces.
Drapery
Drapery is optional when it comes to a four-poster bed. But keep in mind that it does tend to work better in larger, more traditional rooms. Opt for opaque drapes around the frame for warmth and privacy. Or look to sheer if you'd like to allow the light to draw through. Change up the drapery for a new look every once in a while, or remove it completely for a more modern feel.
Frame your Decor
The open space above the headboard is a great place to showcase art or a mirror as the frame naturally draws the eye in. Create contrast with the traditional style of the bed by choosing a modern mirror or an abstract piece of art. Depending on how much empty space is available, try hanging a detailed tapestry for some antique charm.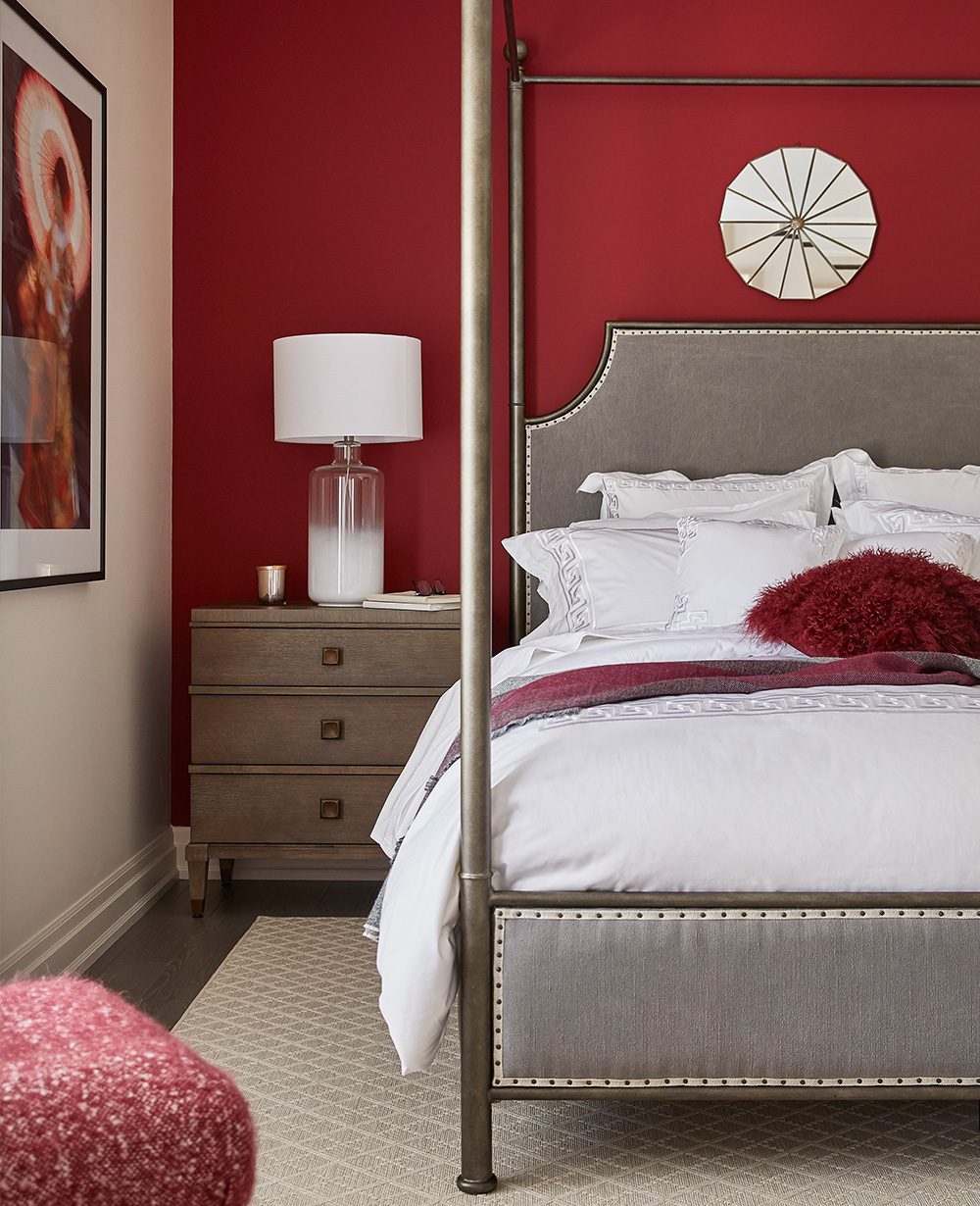 Bedding
With such a dramatic bed, you'll likely want to choose bedding in a subtler pattern or palette. If your four-poster has a richly textured headboard in velvet or silk, think about mixing in some coordinating accent cushions to tie the look together.
Up the Romance
One of the best things about a four-poster bed is the sense of romance and grandeur they add to a space. Carry the theme through the rest of the room with other elements. Think high-shine accents, a chaise lounge, or faux fur cushions and throws.