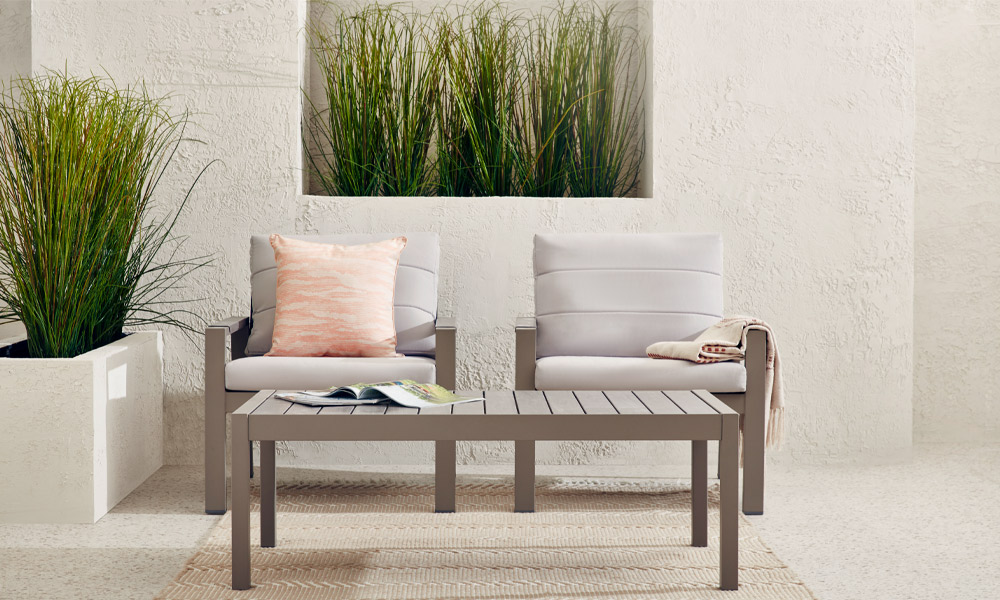 When it comes to decorating your outdoor area, there are two questions to consider; how much space do I have, and what is my lifestyle? Especially if your outdoor area comes with limited square footage, you're going to want to think wisely about how you'll use your time outside to make sure it's complimentary to the way you live. If you love to relax in the fresh air, you may be happiest filling that space with comfortable lounge chairs or a sectional. On the other hand, if you enjoy your meals outdoors, you'll want to opt for a dining set if room allows. As the weather warms up and your little slice of the outdoors becomes a much welcome extra "room" in your home, we're sure you can't wait to start decorating and enjoying the season.
Below we're sharing more tips for making the most of your small outdoor space:
Keep it Light and Airy
As with any small space, indoor or outdoor, you're going to want to avoid overwhelming the space with furniture that feels heavy. A stylish solution is to choose furniture items with slimmer profiles that are up on legs, paired with lighter-hued cushions that add beautiful contrast to a darker metal frame.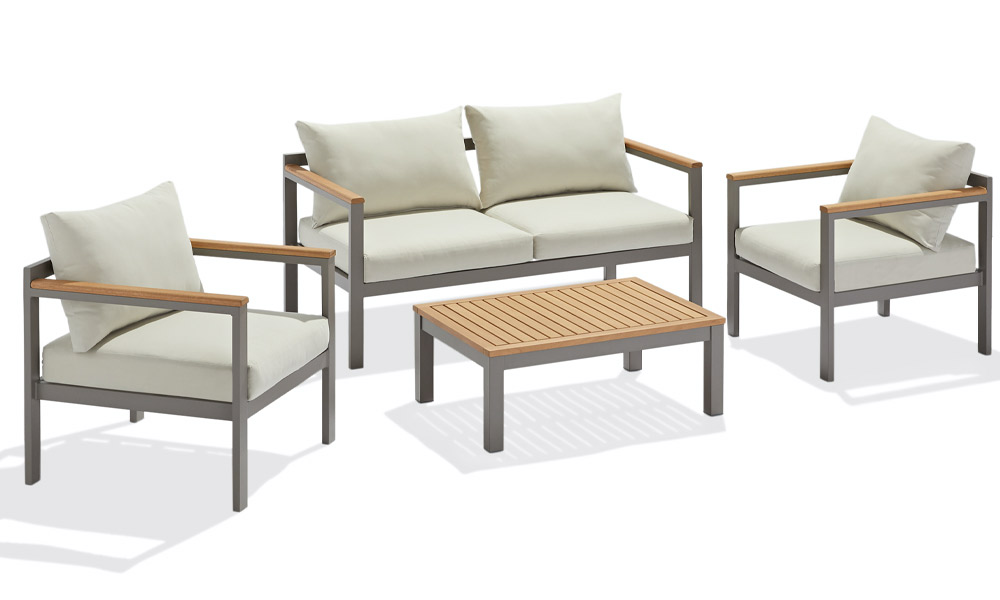 Look for Compact Furniture
Keep on the lookout for smaller scale pieces that fit seamlessly into your little space. Always make sure to measure your space and consider taping out the pieces on the ground with painters' tape to make sure the layout works and allows for adequate leg room and traffic flow. Nested furniture, like an end table with a small bench that tucks away when not in use, is perfect for occasional extra seating and added surface space.
Grow Greenery
Often times, a smaller outdoor space means a condo or apartment balcony. Adding some plants can do wonders to soften a less than scenic view. Create levels to your greenery with a variety of plants on surfaces and mixed height stands. Or even consider a wall of greenery that breathes fresh air into your space.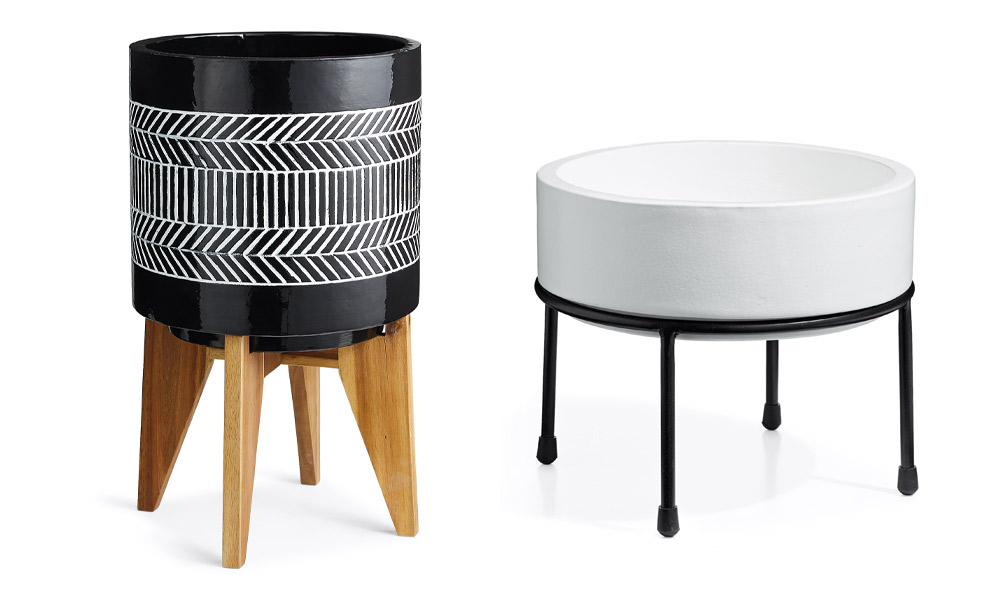 Add the Finishing Touches
A small space doesn't mean you can't max out on style. Ground your space with a beautiful outdoor rug, add string lights to set the mood after sundown, and bring colour in with toss cushions that are easy to swap out when you want to change up the look.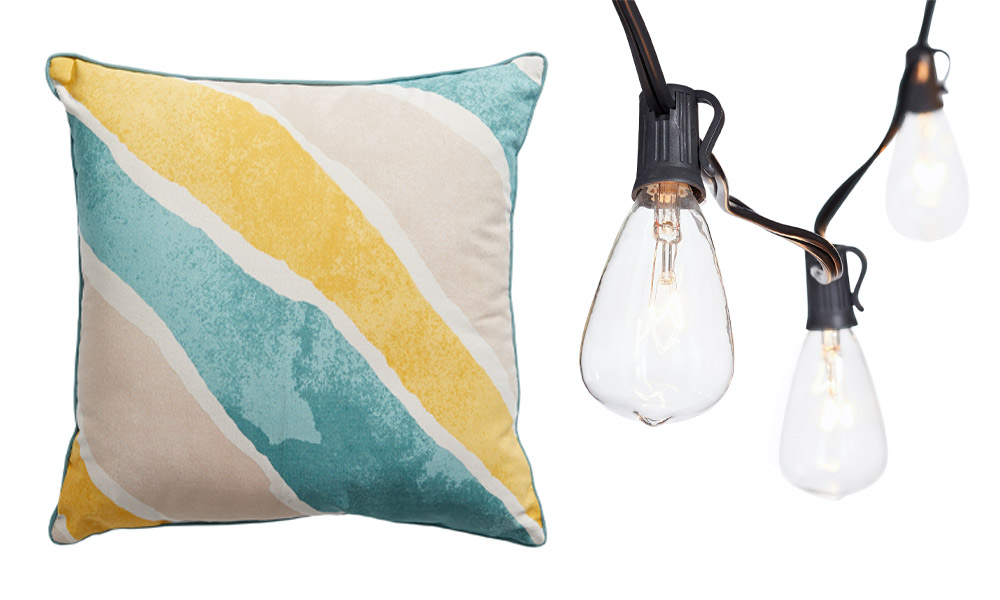 Photography courtesy of Hudson's Bay