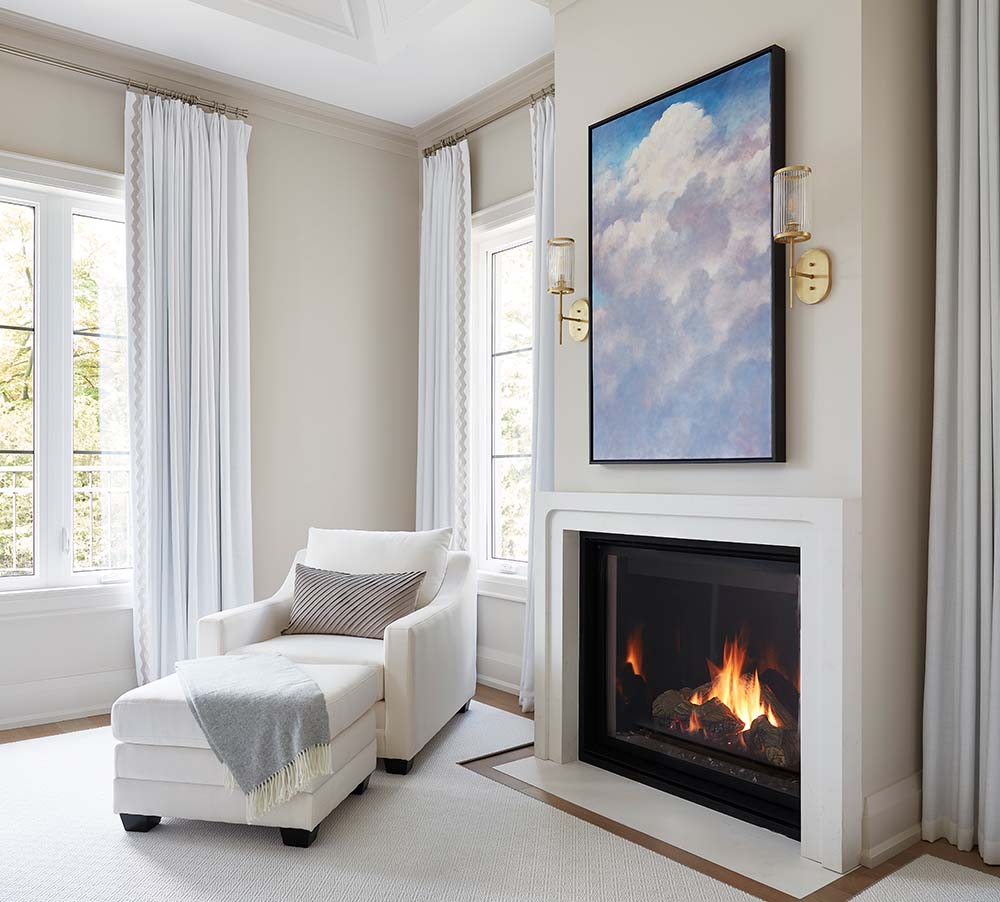 Now more than ever, it's important to carve out time – and space – at home for yourself. After all, we all need a quiet place to escape to every now and then for a bit of relaxing solitude. In fact, finding the perfect spot to read, meditate, or even scroll Instagram in peace can feel like a luxury. So what's the solution when you need your own mini getaway at home? The reading nook! Try our quick and easy tips to create your own reading nook in your home.
Location, location, location
Unless you've designed your home from scratch, chances are you haven't got a designated reading space in your house. Look to your home's architecture for opportunities to carve our your nook. A bay window, alcove under the stairs, or stair landing could become a cozy haven. But don't overlook your own bedroom. Adding a comfy chair or chaise to the corner of your bedroom could be the perfect place to start your nook. After all, your bedroom is usually far from the more hectic areas of the household, so it will offer some quiet space to focus.
Lighten up
Placing your reading nook next to a window is a great way to take advantage of natural light and also offers a view. But when you want to wind down in the evening with a quiet book, additional lighting is a must for both function and mood. Be sure to have a floor or table lamp nearby or, if space is limited, opt for a wall sconce.
Warm it up
A few comfy accessories will transform your reading nook into the truly relaxing spot you'll want to escape to at the end of the day. Think warm, tactile, and texture. Try a cozy cushion, a luxurious throw in chunky knit or faux fur, and perhaps even a plush area rug underfoot. Set a warm, relaxing mood with a beautiful votive candle.
Photography by Angus Fergusson