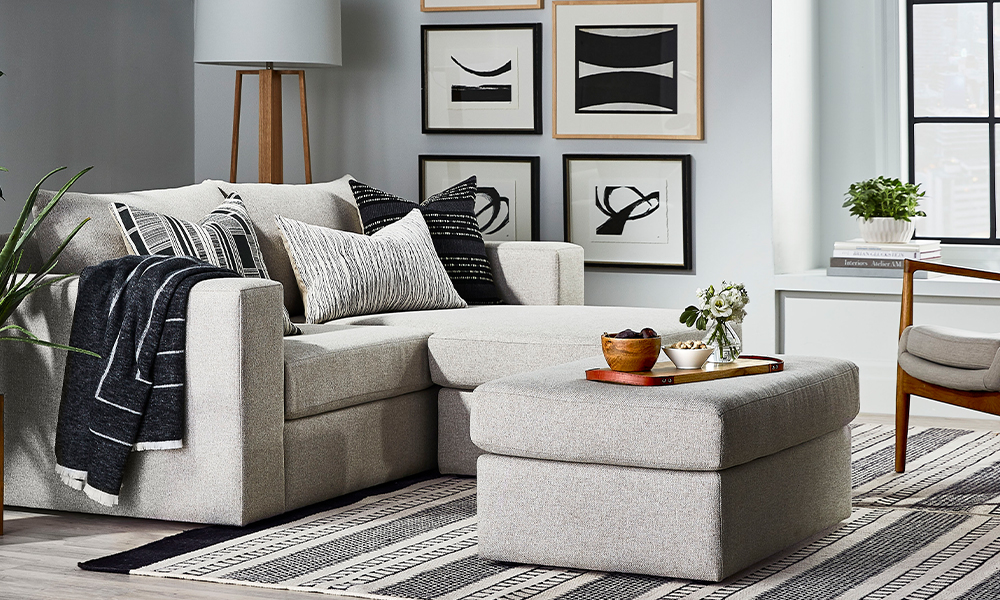 With the weather turning and darkness setting in earlier each night, we've replaced summer evenings on the patio with warm and cozy time inside. While many of us continue to live and work from home with our families, finding a quiet place to read, meditate, or even scroll Instagram in peace seems like a luxury. Now more than ever, it's important to carve out time – and space – for a bit of solitude, which makes the reading nook an ideal escape. Here are our quick and easy tips to create your own.
Location, location, location. Unless you have designed your home from scratch, chances are you haven't got a designated reading space in your house. Adding a chair or chaise to the corner of your bedroom is the perfect place to start your nook. Usually far from the hum of the household, it will offer some quiet space to focus.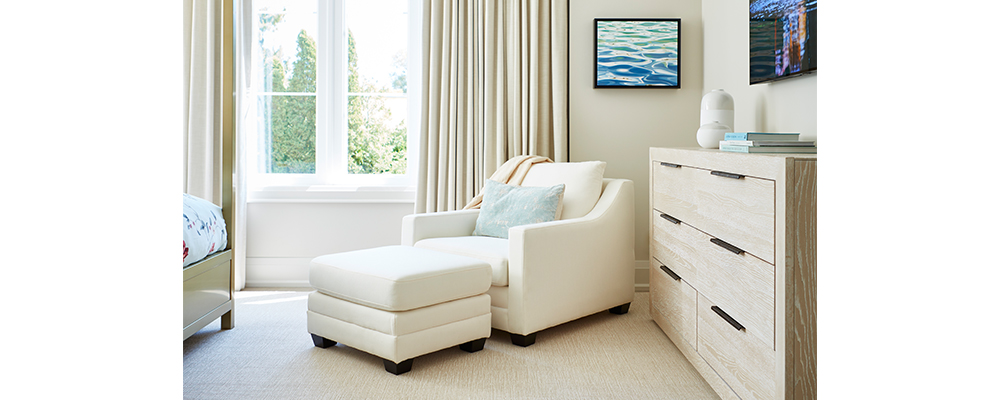 Carlyle chair and ottoman
Lighten up. Placing your reading nook next to a window is a great way to take advantage of natural light, but with the evening hours starting earlier, a floor or table lamp is a must. Look for something adjustable so you can cast just the right amount of light.
Brian's Tip: If floor space is at a premium, opt for a plug-in wall sconce.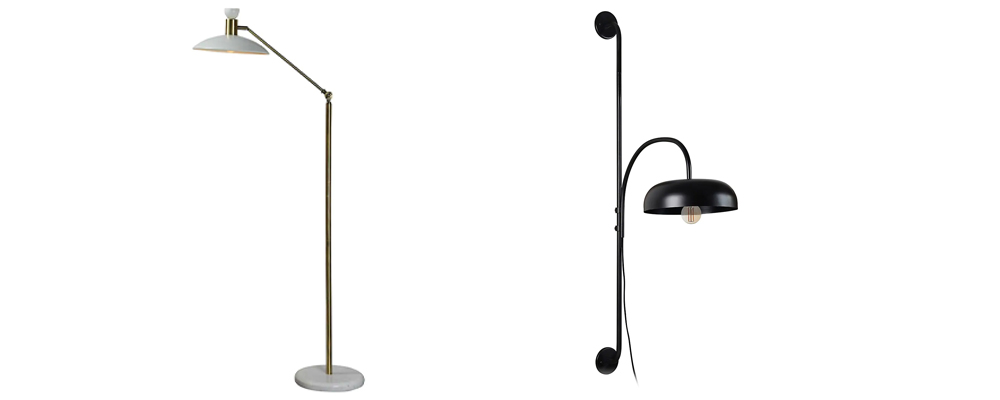 Troilus floor lamp, Draco wall sconce
Warm it up. There isn't much better than curling up by the fire on a chill winter evening. But don't worry if you don't have a fireplace in your home – a few plush cushions and a faux fur blanket will have a similarly cozy effect.

Glacier faux fur throw blanket
Photography courtesy of Hudson's Bay (1&3), Angus Fergusson (2), GlucksteinHome (4)