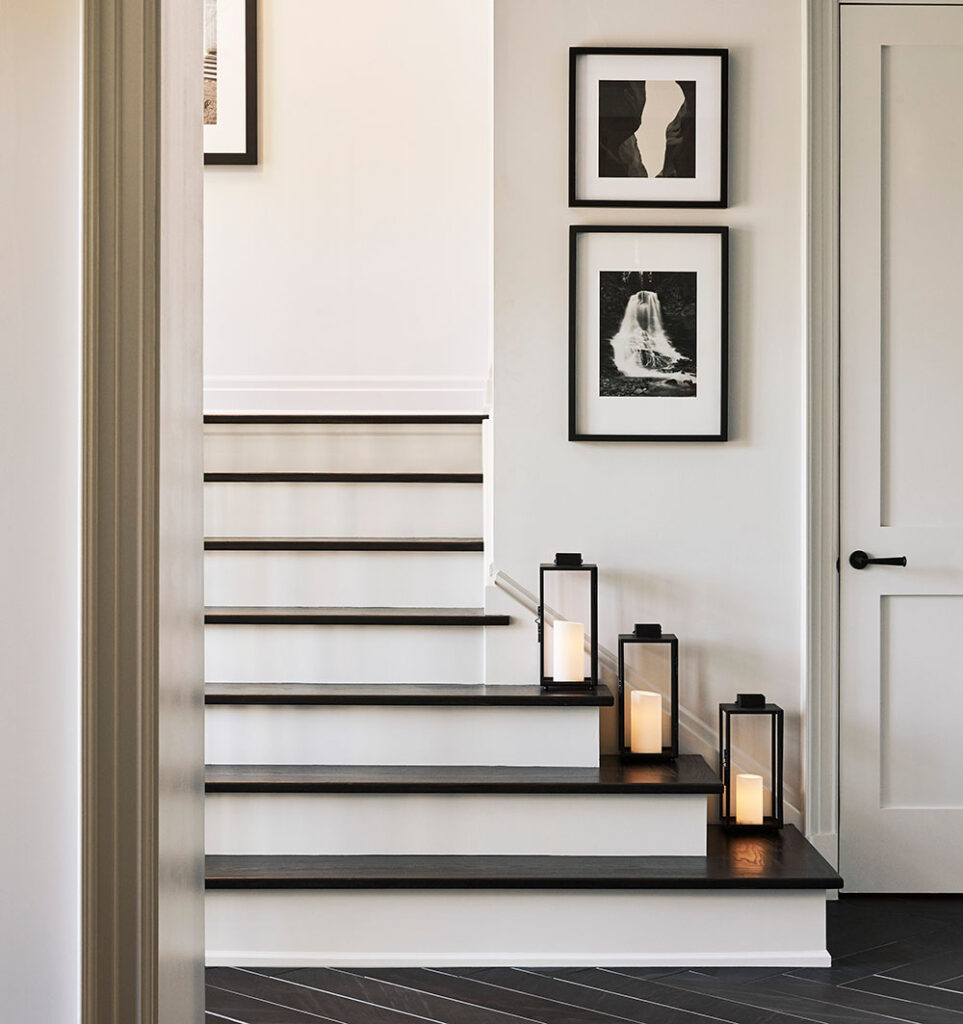 Unless you're doing a major home renovation, staircases aren't always top of mind when it comes to home improvement projects. But even a simple staircase update holds plenty of opportunity for an exciting design moment. With countless finish options and decorative elements to choose from, the staircase is a great place to showcase your personal style. With that in mind, it's important for the design of the staircase to flow with the aesthetic of the rest of the home. Whether your style leans more modern and cool or refined and traditional, your staircase update can help to incorporate that aesthetic while adding some unexpected excitement. To help you create your dream staircase, we've covered the simple updates you can make now for a look that's all your own.
Updated Materials
Modern staircases typically combine any number of the below materials in the railing and base for a look with depth:
Wood. The most common and cost-effective material used in staircase designs. Wood can be finished in a variety of stains depending on the look you're going for. Think traditional, contemporary, or rustic. Try refinishing your existing wood staircase in a new stain for a new look. Or use an oil-based, lacquer spray in the colour of your choice for a completely different style.
Metal. Make your staircase a touch more modern with a metal railing. If you already have a metal railing, consider swapping it out for a different style or finish. Metals like stainless steel and wrought iron are ideal for ornate designs because the material is incredibly malleable. They're available in countless railing designs. Go for an ornate design or choose a minimalist style, depending on the aesthetic of your home.
Glass and Acrylic. For an ultra modern look, try glass or acrylic paneling on the railing. Keep in mind that these materials tend to be more expensive options and aren't always ideal for homes with small children.
Decorative Add-Ons
The decorative additions below are the icing on the cake that can have major impact when making a more simple update to your staircase:
Finials. A decorative ornament to be placed atop the newel post. Finials can be selected in virtually any material, style, or shape depending on the look you have in mind. Try a smooth sphere for a contemporary look or an antiqued brass pineapple to add a hint of glamour.
Stair Runner. If you want to add a splash of colour or pattern, a stair runner is a great option. It also adds a cozy feeling to the space and can prevent slipping. Runners feel grander and more modern than fully-carpeted staircases.
Stair rods. Finished in a sleek metallic or subtle matte finish, a stair rod is another add-on that can be used to showcase your personal style. Previously, stair rods were used to keep the stair runner in place, but these days they are purely decorative.
Contrasting treads. For a clean and modern look, try different colours for the risers and treads. White risers look light and elegant when paired with any tread stain or colour.
Photography by A Plus Creative