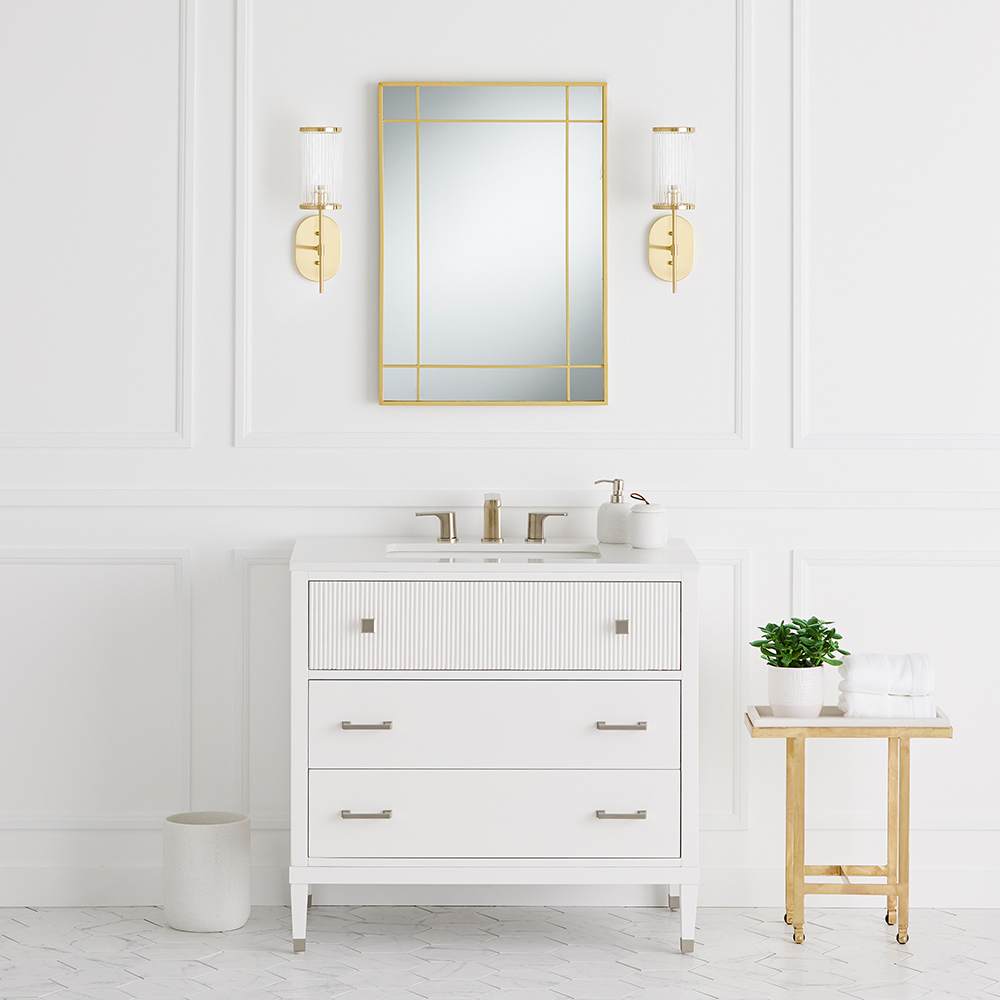 Bathrooms are having a major moment. It's the space where we start and end each day, and with self-care rituals on the rise, it's where we go when we're craving a little extra me-time. So, it only makes sense that more and more people are looking to make their bathroom a little more beautiful this year. But where should you start when redesigning your bathroom? Well, with a statement vanity. 
A builder basic vanity can often be more function than form. On the other hand, a statement vanity has a strong design point of view. After all, the vanity is the largest piece of furniture that you'll have in your space. So finding a vanity you love, with a real point of view, can offer the perfect starting point for a bathroom makeover. From there, it decisions on tiling, wallpaper, or paint updates, as well as the finishing touches like lighting, mirrors, and art can fall into place. 
To help inspire your next bathroom update, we're sharing a few of our favourite statement vanity styles:
Brian's Tip: "I usually recommend starting the design process with the largest furniture pieces in the room – for a bathroom, the vanity makes a great place to start."
The Vintage-Inspired Chest of Drawers
We love a vanity that feels like a piece of furniture for the bathroom. For this effect, look for one in a classic style up on legs with detailing that adds vintage character, like square knobs and classic polished nickel that elevates the look. Let this vanity lead the design by incorporating more lighting with a shaded sconce and consider a patterned wallpaper like a soulful Chinoiserie print.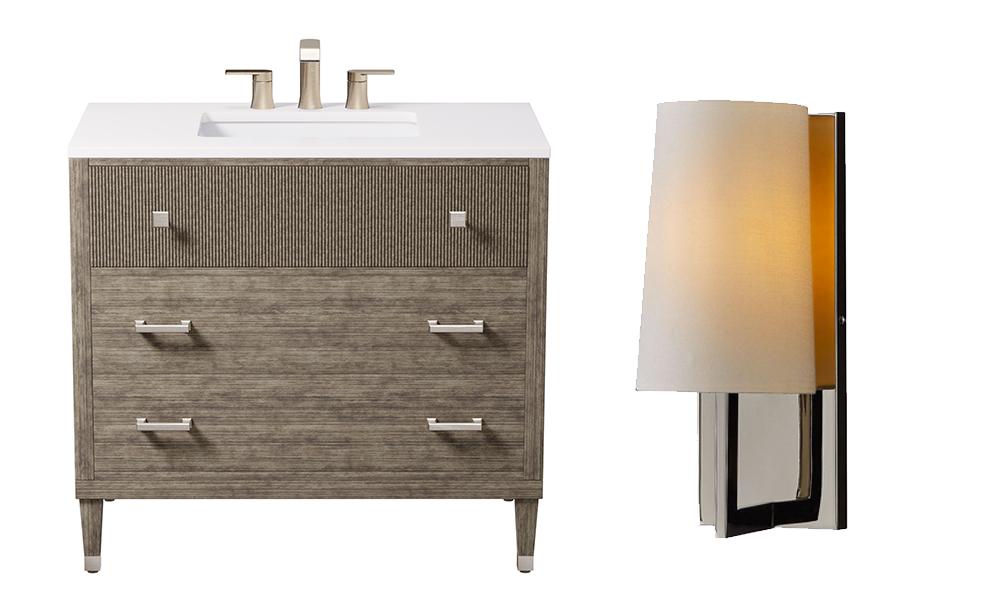 The Cool Mid-Century
If your style leans more modern, you'll love a cool mid-century inspired dresser. We're a big fan of this look, which feels fresh and of the moment. Look for vanities with features like sleek metal legs, beautiful wood accents, and with modern hardware finishes like curved matte black drawer pulls. Use this piece as direction for the rest of your bathroom by incorporating more modern pieces like a round pendant mirror, subway tiles, and lighting with a white opaque shade for a soft, 70's-esque glow.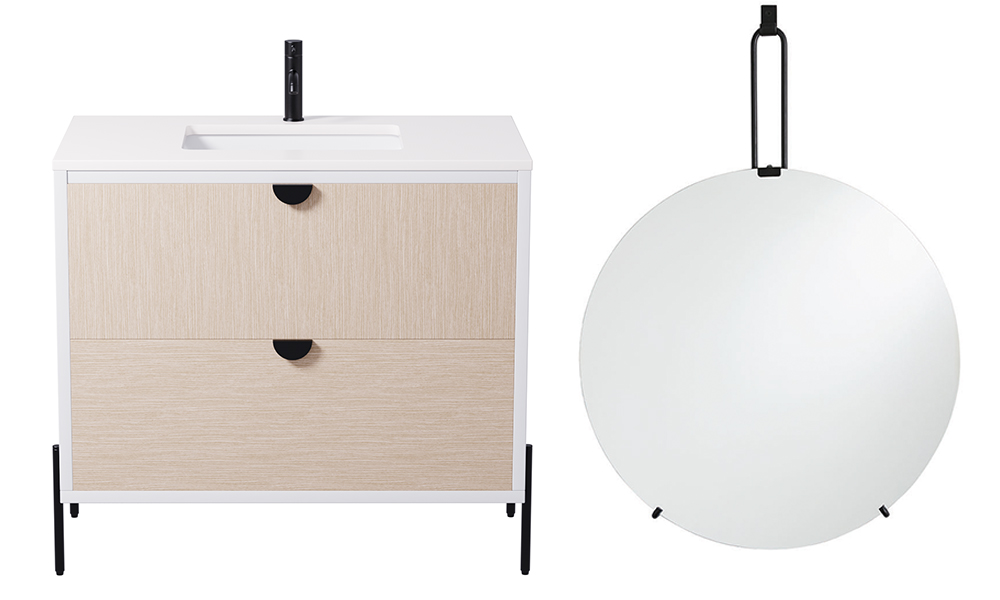 The Updated Art Deco
Looking for a little glamour? A white, fluted vanity can turn your bathroom into one fit for Gatsby. For a modern twist, choose a vanity that's full of contrast with graphic black hardware. Continue the style to the rest of the space with vintage-inspired lighting like a fluted brushed brass vanity light and intricate floor tile pattern that adds to the look.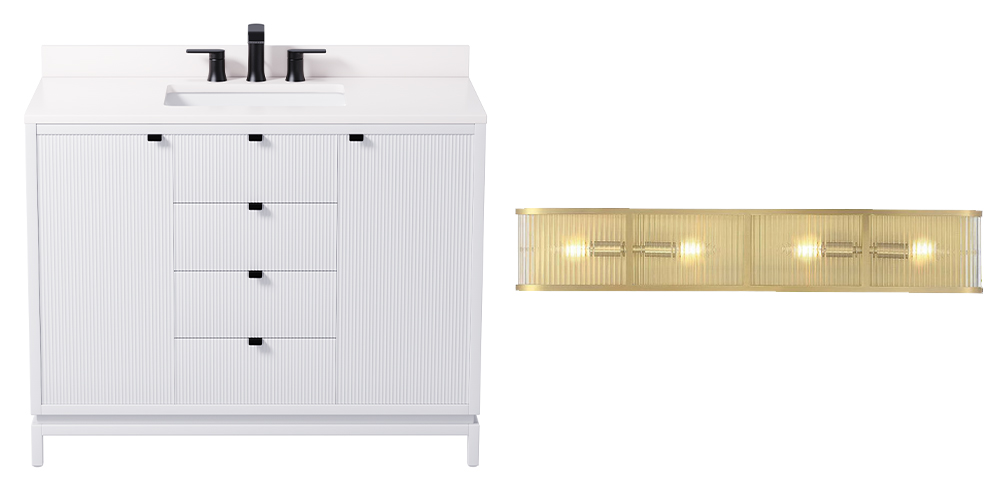 Photography courtesy of The Home Depot Canada