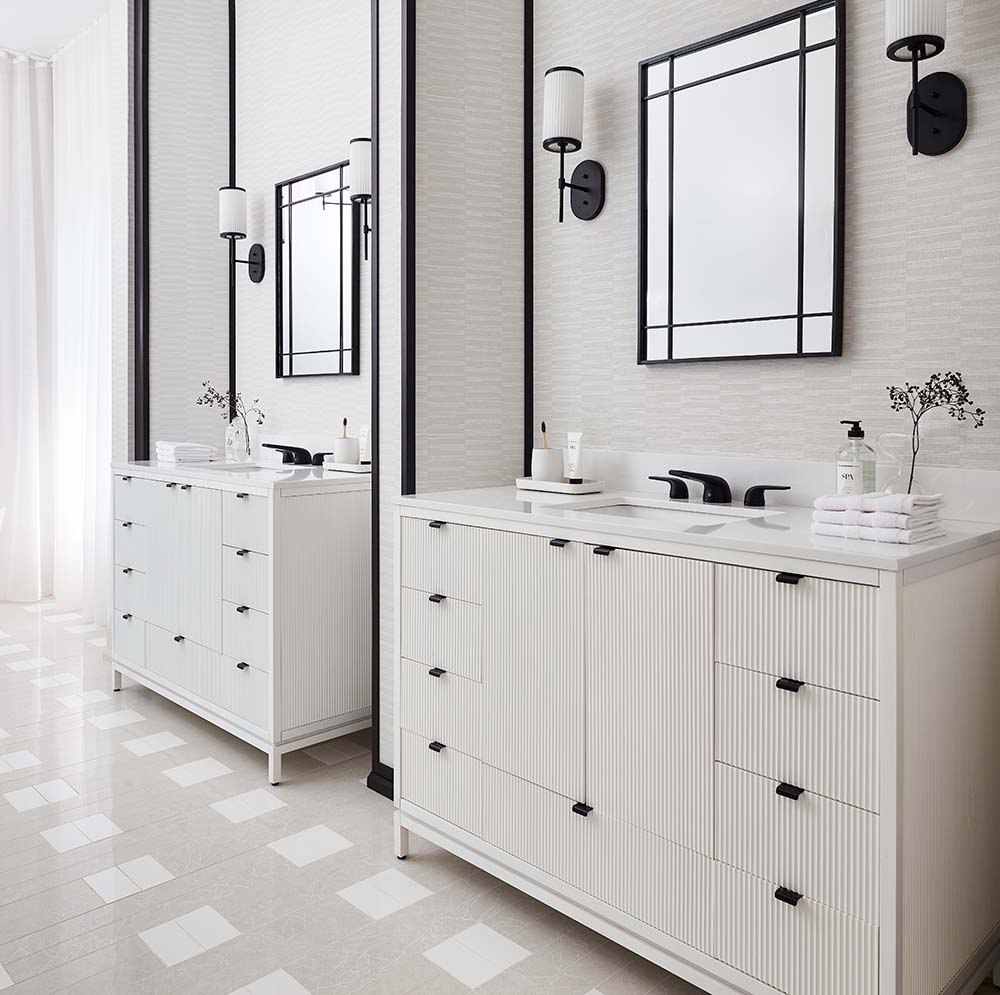 It may come as little surprise to you that black metal is so on trend for bathrooms these days. Scrolling through Instagram or Pinterest, it's hard to avoid seeing a beautiful bathroom accented with graphic black – and it's easy to understand why. Not only does black metal bring striking contrast to break up a white or neutral space, but it's also a stylish classic that's enticingly low maintenance. Black shows little to no marks compared to stainless steel or brass and holds the ability to make a space feel modern without leaning too trendy.
As convinced as we are? If you're looking to venture into a bit of black for your own bathroom, here are four ways to incorporate the look into your space:
1. Hardware
Hardware is arguably one of the easiest things to change up for a refreshing new look, so why not incorporate a little matte black into your bathroom by swapping out the pulls on your vanity? If you are looking to purchase a new vanity, there are many styles these days that include matte black hardware for a cool, modern look. Swap out your door handles and towel bars for black metal to complete the look.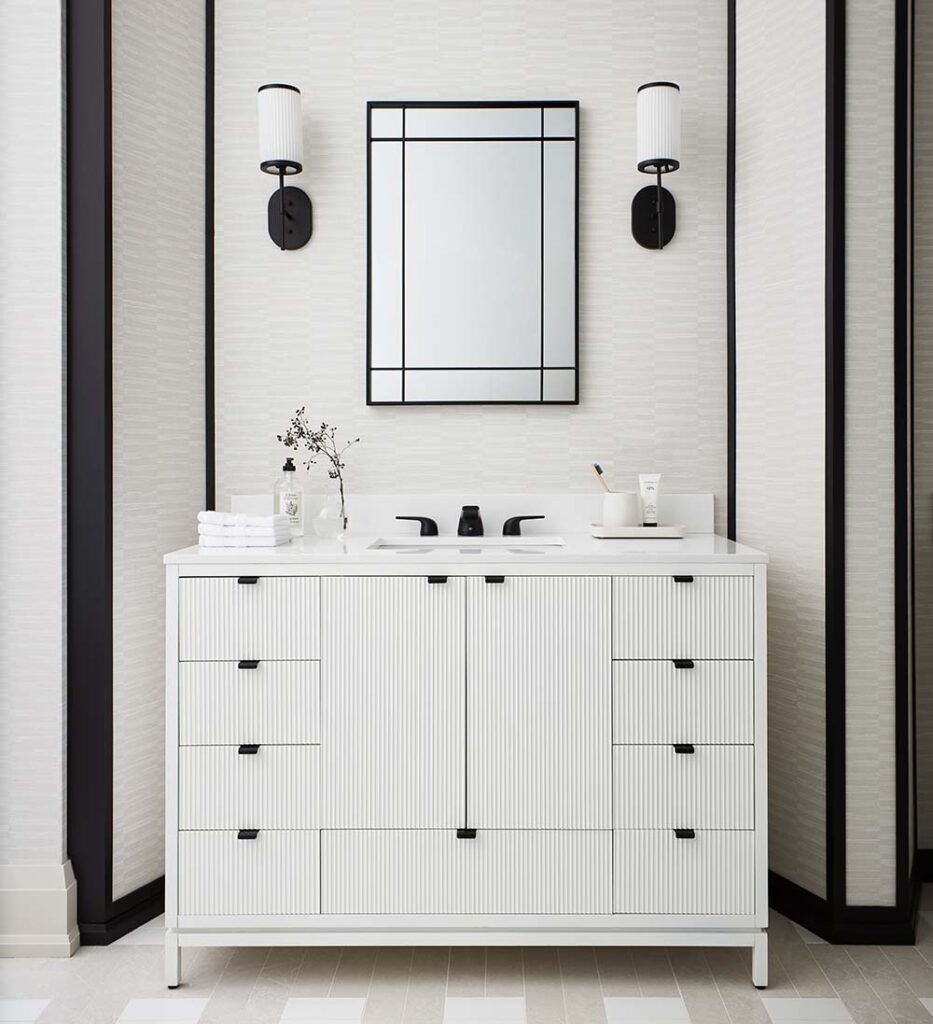 2. Plumbing fixtures
Consider accenting a beautiful tub or shower with a stylish matte black fixture. When it comes to the vanity, a matte black faucet looks clean and connected when paired with matching pulls and it adds visual contrast on a bathroom vanity with stainless steel, nickel, or brushed brass hardware.
3. Lighting
The jewellery of the home, lighting is one area where there is plenty of room for some exciting style expression. Matte black metal creates some truly captivating lighting fixtures, especially when paired with clear or opaque glass. Try matte black for a pair of sconces on either side of the vanity mirror and consider a matching hanging fixture in the space if room allows to really capture this bathroom trend.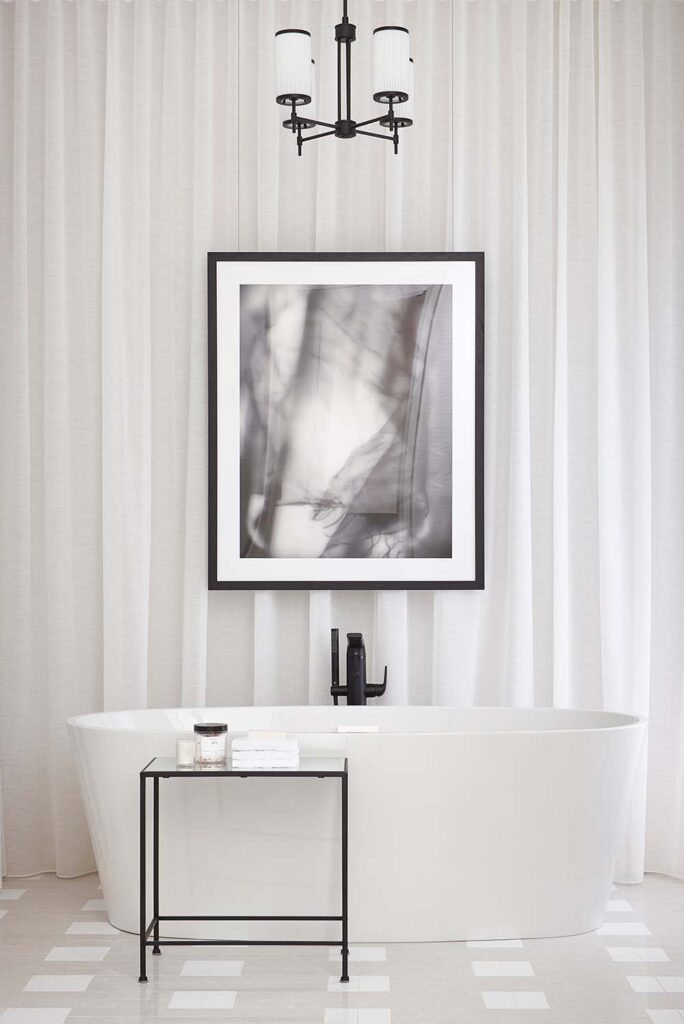 4. Framing
Black framed shower and water closet doors create an alluring look in the bathroom that has trended more and more popular in recent years. Taking things a step further, particularly if you are doing a new build, there's an opportunity to trim out the walls in chic matte black to define the area around your vanity for a dramatic look.
Photography by Angus Fergusson