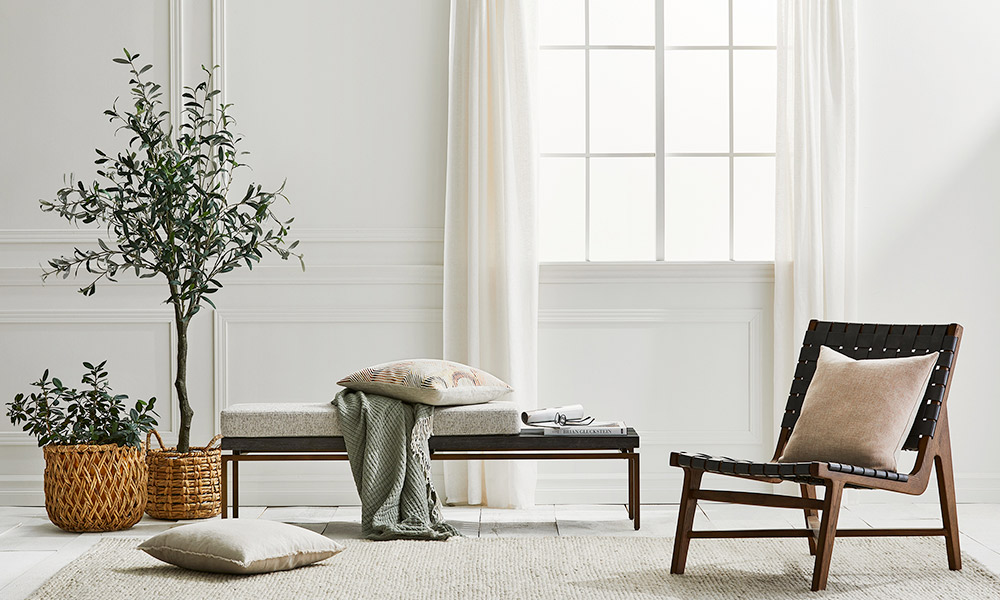 Wicker baskets are having a moment – and we can't seem to get enough of them. With beautiful texture and natural materials, they're an easy and affordable way to add style and storage to virtually any space in your home.
Not sure how to incorporate them into your home? Here are five of our favourite ways to style with wicker baskets:
As a planter
Add some greenery to your space with indoor trees and plants potted into baskets. While you can often pot directly into tighter-woven baskets, it's a good idea to line your baskets with plastic to keep soil in its place.
For rolled-up throw blankets
Try using a basket next to the sofa with a few rolled-up throws. It's great to have this on hand indoors for movie night or cozy mornings. You can even try this out on the patio for cooler summer evenings.
Filled with firewood
If you have a fireplace, fill a wicker basket with a few small logs. Keep it nearby for practical storage that adds an extra cozy – and stylish – look to the room.
For magazines
Rather than keeping your magazines out on your coffee table, create a home for them in an easy-to-access basket next to the sofa. This will make things look a little tidier while adding also style to your space.
As upgraded storage in the bathroom
Instead of a typical toilet roll holder, make a statement with your storage and pack rolls in a wicker basket.

Photography A Plus Creative