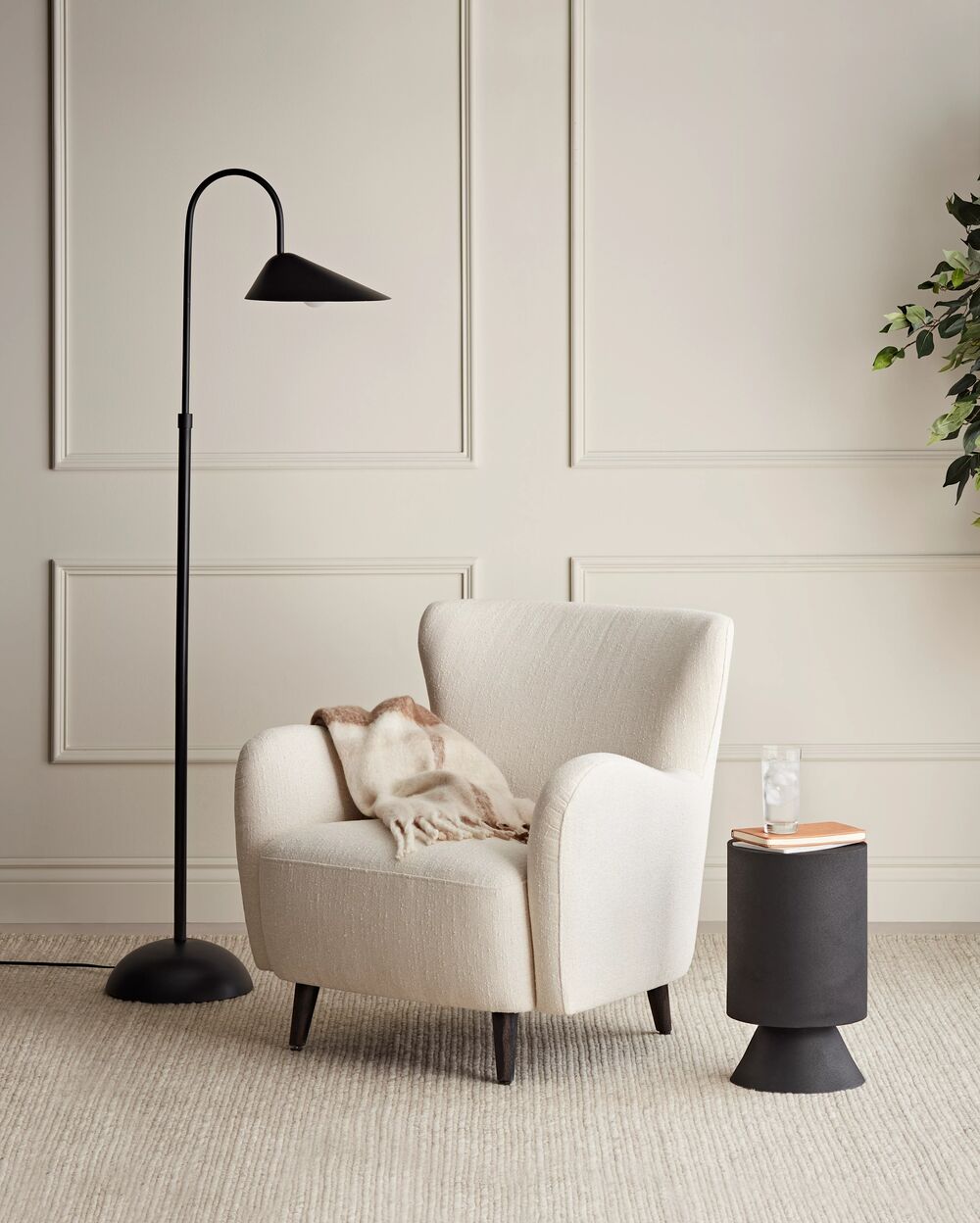 Are you feeling a bit bored with your home and craving a fresh look? Fear not, because we've got you covered with three easy ideas to update any room and give it that chic and elevated look you've been dreaming of. So, get ready to mix things up, embrace curves, and add a bit of black to turn your space into a haven of style and comfort.
1. Mix Up Your Finishes
Break free from the monotonous and embrace the magic of mixing different materials to create an eclectic and sophisticated space. After all, nothing elevates a room like a pleasing blend of textures and finishes.
Pair minimalist matte black accent pieces with soft, ivory hued upholstery that's as cozy to touch as it is stylish to look at. Or try combining textured metals with smooth marble surfaces for a luxurious feel. Don't be afraid to experiment with different elements, like adding a wicker storage basket or a sleek light fixture, to add layers of personality and depth to your room.
2. Embrace Curves
Say goodbye to sharp edges and welcome the comforting and balanced allure of curves. Whether you're going for a modern, bohemian, or even a mid-century vibe, introducing rounded silhouettes is an update that will elevate any room in your home to the next level.
In the living room, an accent chair with a softly curved profile can be the focal point, inviting guests to sit back and relax in style. A channelled headboard in the bedroom not only makes a bold statement but also adds a touch of luxury and comfort to your sleep sanctuary. And a table set with organically shaped Portuguese stoneware will make your mealtimes feel like a breeze on the Mediterranean coast.
3. Add a Bit of Black
Sometimes, all it takes is a little bit of black to bring out the best in your room. Black is bold, timeless, and effortlessly chic – the ultimate style statement. So to update any room in your home, simply sprinkle a dash of black across your space. Black will not only anchor your look but also create a striking contrast against lighter walls and furnishings.
Imagine a rich powder-coated iron accent table against a creamy white wall, or matte black hardware on your cabinets and doors – simple yet stunning. Glossy black stoneware pieces like pitchers or bowls can become eye-catching accents on your shelves or dining table. Embrace the power of black to add depth and drama, while maintaining a modern and elegant appeal.
Photography by A Plus Creative