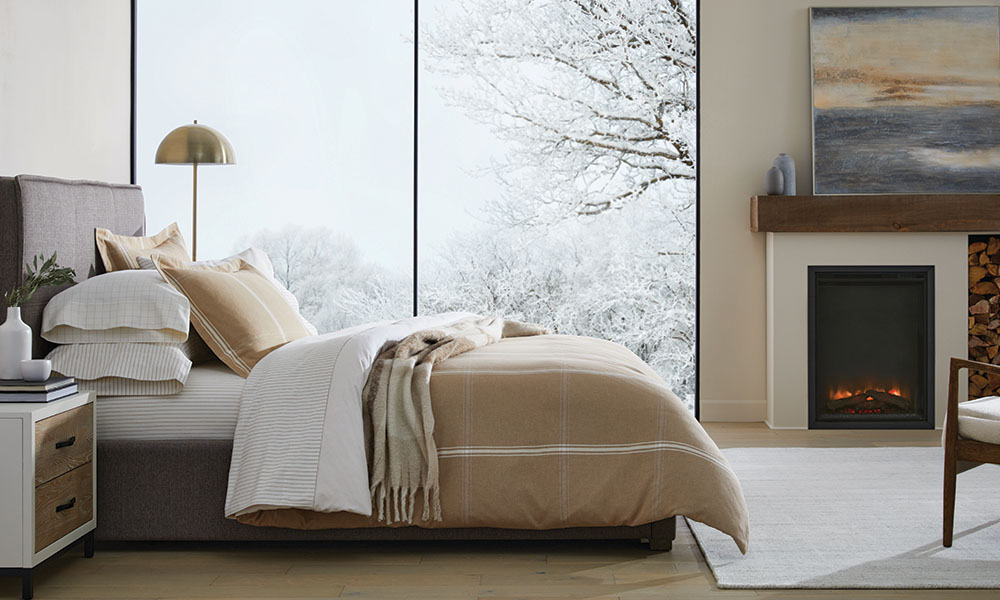 Shorter days and cooler nights signal the perfect time to update your bedroom into a calm, comfortable place to start and end each day. What's the secret to an instantly cozy bedroom? Layers of oh-so-soft flannel bedding.
With plush textures and modern designs that reinvent the classics for cool, cozy looks, flannel bedding is easily the quickest way to update your bedroom into a stylish and comfortable sleep sanctuary. The latest luxe flannels will have you feel like you're sleeping on cashmere.
Get to know this popular bedding with our top four reasons to invest in flannel now. And here's to mornings so dreamy, you may never want to leave your bed.
1. Flannel fabric is brushed for extra softness
The softest flannels undergo a process that involves being brushed by fine, metal brushes to create thin fibres. This process makes the fabric feel luxuriously soft on skin, making for the perfect cozy flannel bed you'll love jumping into at the end of the day.
2. Cozy flannel bedding ups the warmth, without the added bulk
Flannel sheets will keep you warmer than other fabrics, since it's a far better insulator than other materials. Because of the short fibres and fluffy pile of flannel, the fabric has more space between the fibres to allow it to trap air, which ultimately traps more heat.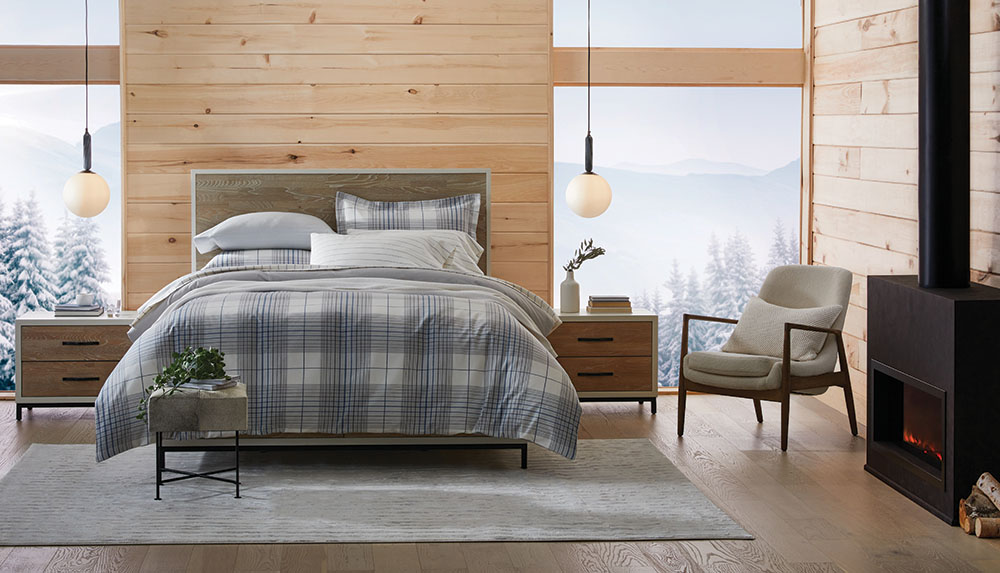 3. Flannel is a great excuse to bring in seasonal pattern
If you're someone who typically sticks with classic, solid white linens, a cozy flannel bed can be a great seasonal excuse to experiment with colour and pattern. Classic flannel plaids and stripes look luxuriously cozy in the winter months. If you want to start with just a little bit of pattern or colour, try a flannel sheet set. If you find that you love the look and feel, level up with a coordinating duvet cover set for the full effect.
4. Cozy flannel is easier to care for than other winter bedding
Silken or wool bedding can be difficult to care for as they need specialty dry-cleaning techniques. Flannel is a lower maintenance winter fabric – just machine wash in warm or cold water. Avoid fabric softener, as it will stiffen the fabric, and wash and dry sheets on a gentle cycle to avoid pilling.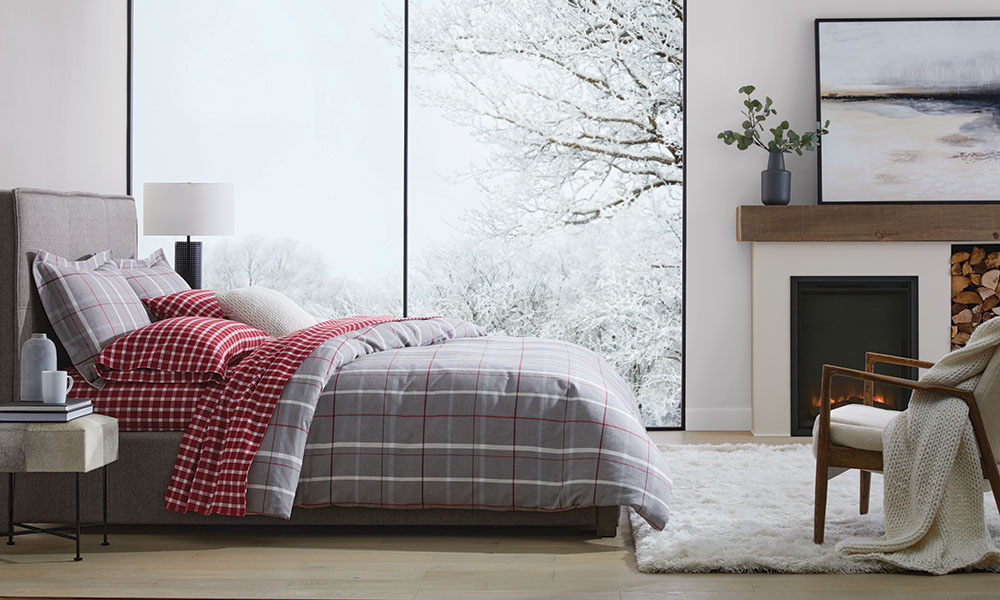 Photography courtesy of Hudson's Bay