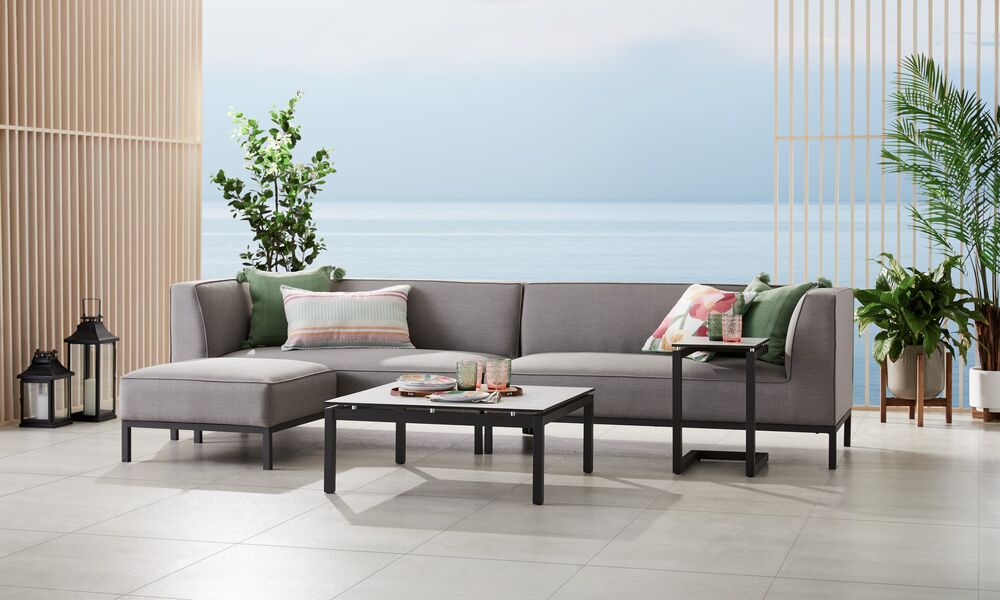 As the warmer weather approaches, many of us are looking forward to enjoying that highly coveted extended area of our homes – the outdoor space. Whether yours is a small condo balcony, a sprawling backyard, or a front porch, it's a good time to set up that slice of exterior to make it not only functional, but beautiful, for the season ahead. After all, who wouldn't want their own relaxing outdoor retreat at home?
One trend we've been eyeing lately is the move toward pared back comfort and natural palettes, to create a calming place to destress. And as many of us continue to work and study from home, it's important to find tranquil, private spaces to unwind. Your own outdoors can be just that. Here are our suggestions for designing an ultra-relaxing outdoor space in just four steps.
1. Choose a Neutral Palette
We've gravitated towards neutral interiors the last few years. Now, we're seeing that look translate to the outdoors with soothing neutral hues like greys and creams. We love how well this translates to a relaxing outdoor retreat. It's cool, it's calming, and perhaps best of all, it makes it easy to redecorate later. The look offers flexibility if you decide you want to change up your style. You can easily add colour through accent décor in the seasons to come.
2. Make it Comfortable
Nothing is as calming as a comfortable place to rest, so first things first, make your space comfortable. Look for thick, plush seat cushions, and layer up on outdoor cushions and throws that bring a softness and warmth to the space. If your space gets a lot of direct sunlight, find a stylish umbrella or gazebo to keep you cool during your time outdoors.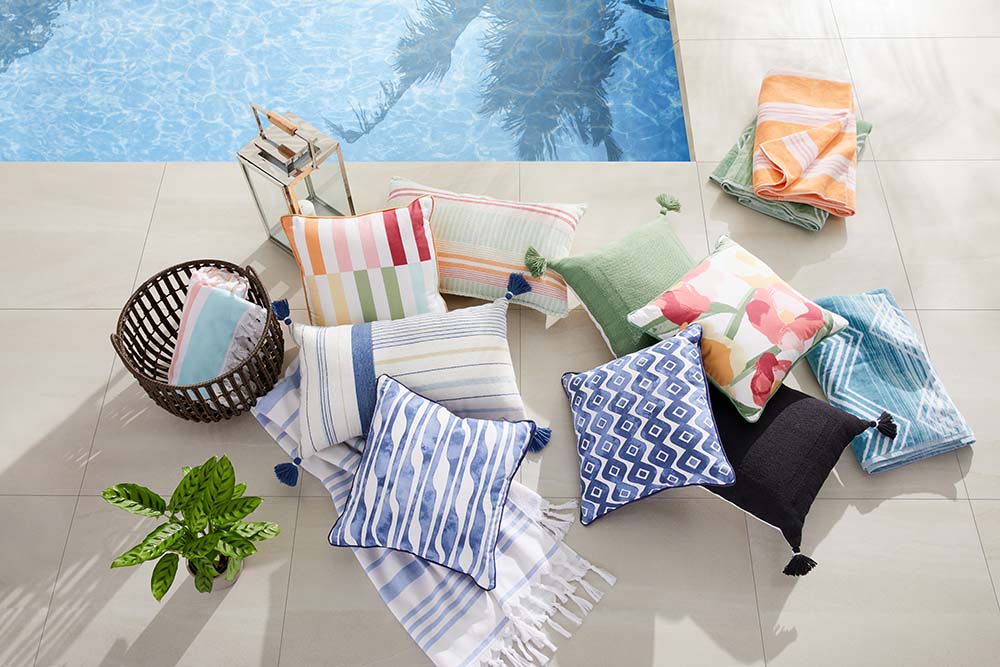 3. Connect it to Nature
Connecting to nature has been shown to have an uplifting effect on our moods. One way to do that is through greenery. After all, you can never underestimate the power of plants to liven up your balcony, deck, or patio. There are so many options, from flowering walls to herb gardens, but one of the trends we're loving lately is the look of desert palms and succulents. In fact, this option is great if you're someone looking for lower maintenance greenery.
4. Create a Lightness
Look to inject some lightness into the design of your relaxing outdoor retreat in two different ways. First, consider patio cushions in soft hues like creams and pale grey. With performance fabrics that are easy to spot clean and weather-resistant for added durability, you no longer have to shy away from lighter patio cushions. Next, consider choosing furniture and planters on slender legs as another effective way to add a beautifully calming sense of lightness to the space.
Photography by A Plus Creative