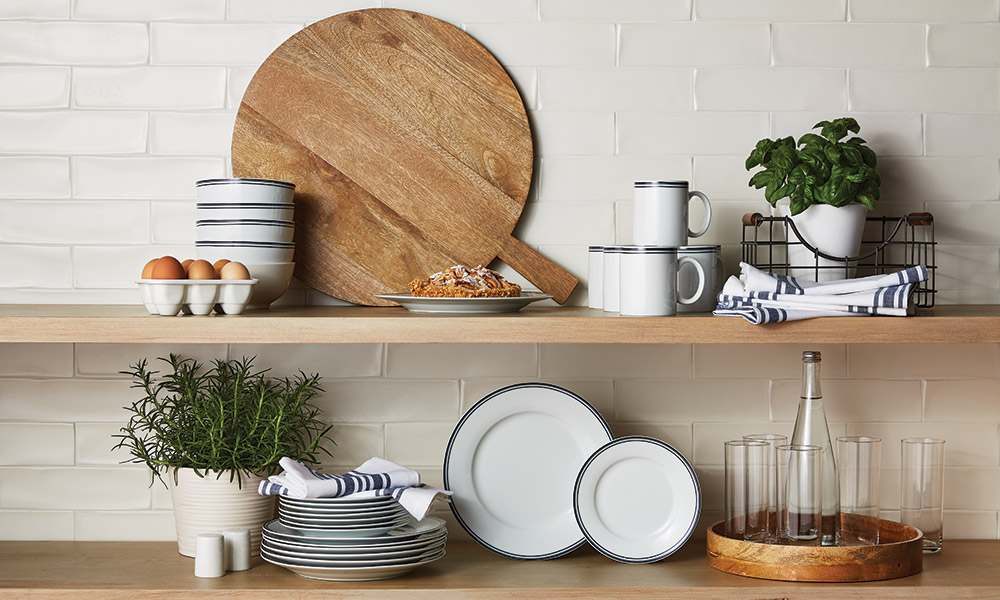 Open shelving is one design element that many homeowners tend to disregard as an option for the kitchen. There's the fear of dust collection and the potential chaos of exposed dinnerware, but it's hard not to adore the look – especially when its history is rooted in old Parisian apartments.
Whether you go full-force with entirely open shelves or use a few with a mix of traditional cabinets, they create a relaxed effect where both cooks and guests feel at ease. Because nothing makes a guest feel more welcomed than being free to help themselves or lend a hand with no need to ask where things are kept.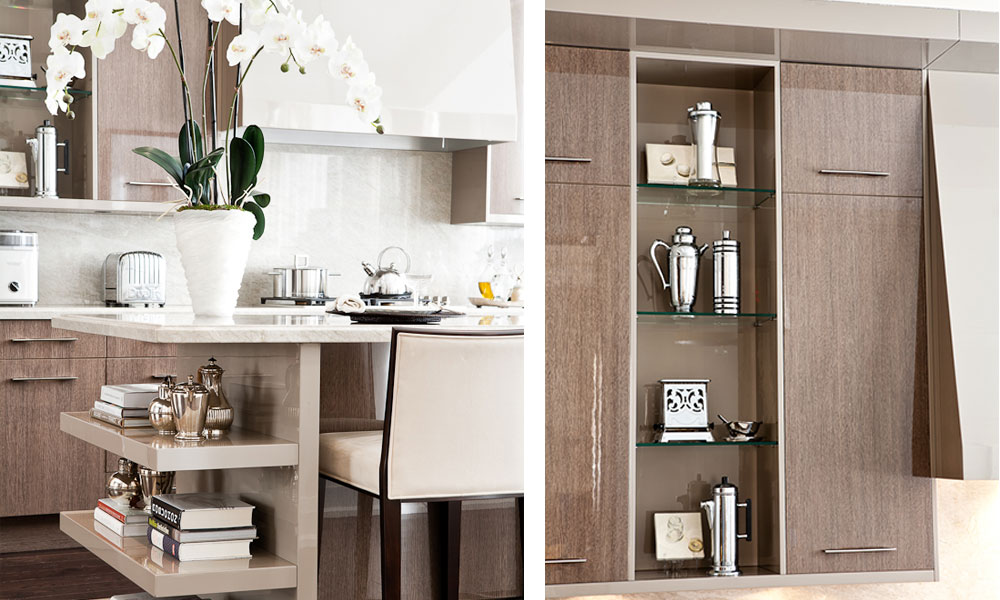 Still not won over? Here are our top-five reasons to include open shelves in your kitchen:
Removing some upper cabinets in favour of open shelving allows you to showcase beautiful serving pieces or heirloom collections. It also gives you easy access to these items so they can be put to more frequent use.
Open shelves on the kitchen island are an ideal place to store a cookbook library for easy access to all your favourite recipes.
Closed cabinets are fixed spaces and can be awkward to access or have limitations on size, which prohibits storage of larger or bulkier items. With open shelving, you can arrange the shelves in a way that allow you plenty of overhead space for storing taller items such as large decanters or vases.
It gives the appearance of a larger, more open kitchen space. Upper cabinets can close in a smaller kitchen footprint whereas open shelves lighten the look of the room.
They provide an opportunity to introduce a new material or colour to the space. Open shelving and their brackets can be painted a different colour or finished in an entirely new material from the closed cabinets in the space.