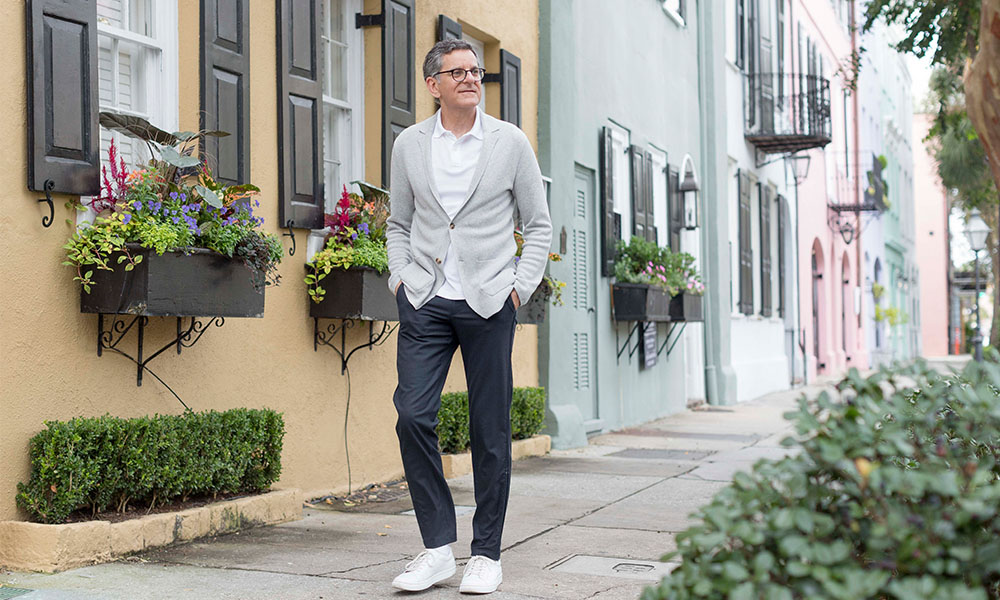 If you've ever visited Charleston, you were more than likely taken aback by the picturesque beauty of the place. Not only is it known to be one of the world's friendliest cities, this South Carolina locale is rich in stunning architecture, great antiques, and a pastel palette that is truly enchanting. A speaking opportunity and book signing in collaboration with Benjamin Moore at Southern Style Now – one of the region's largest annual design festivals – recently brought Brian to the city for the first time.
To offer a glimpse into how Brian spent his time, we've collected some of his most memorable moments while exploring the town: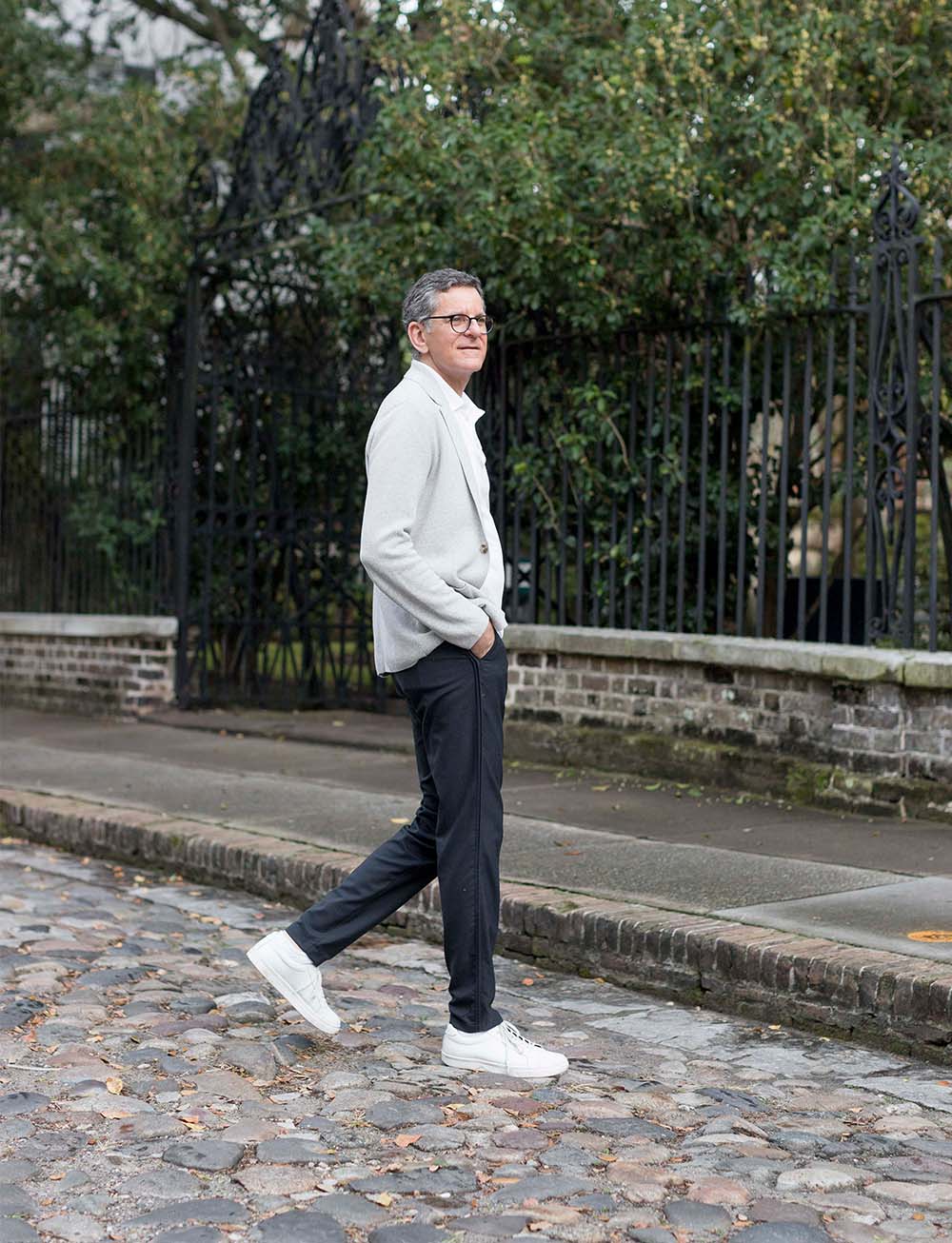 9am. Brian heads on a quick walking tour to soak in some of the city's unique architecture and gardens. He starts his day in the Historic District, one of the country's National Historic Landmarks.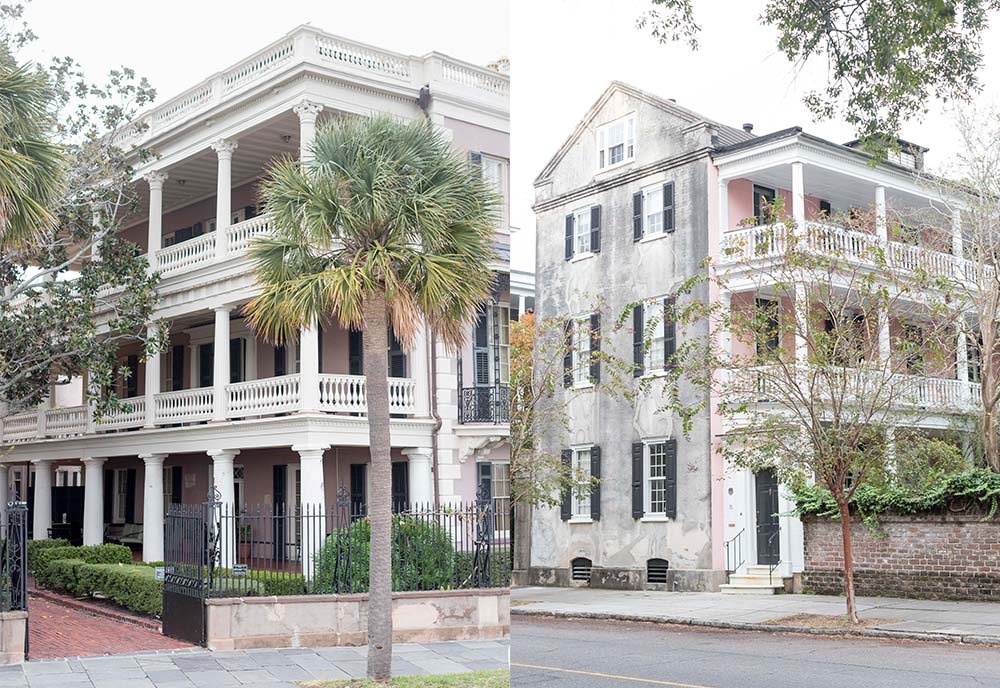 Brian spots a typical 'Charleston Single House'. These quintessential homes are built on deep lots with narrow fronts, a street door set to the side of the house. This door actually opens to an exterior porch, while the front door is centered at the side of the house. The second story porch is called a 'sleeping porch' because families would often sleep out there during the summer.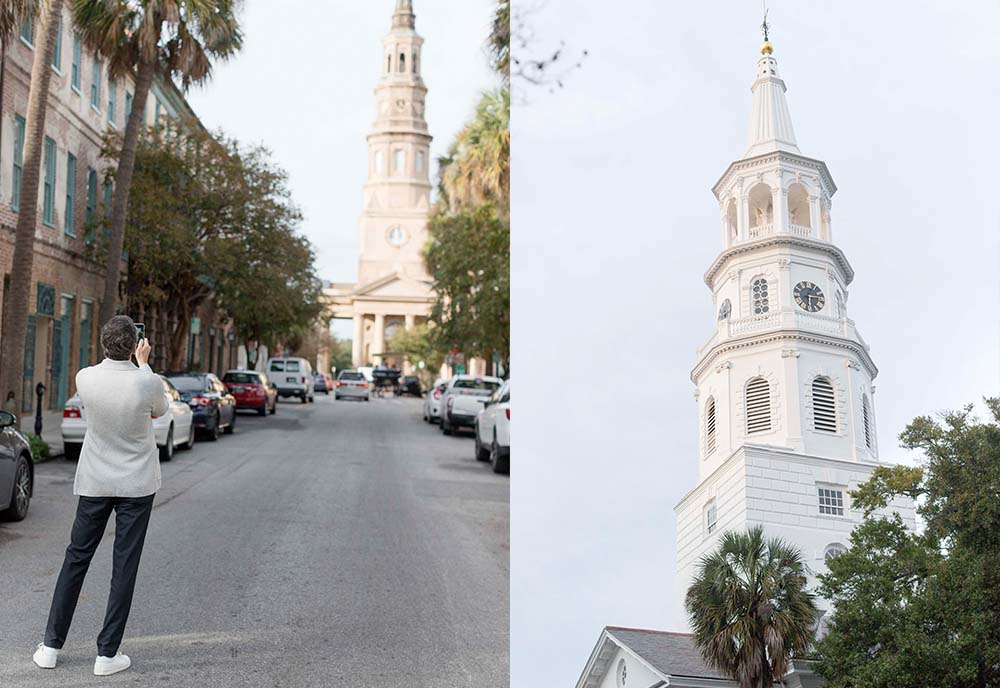 Nicknamed the 'Holy City', Charleston has many churches home to a number of different religions throughout the city. On the left, Brian takes a photo of the historic St. Philip's. On the right is St. Michael's, the oldest surviving religious structure in Charleston.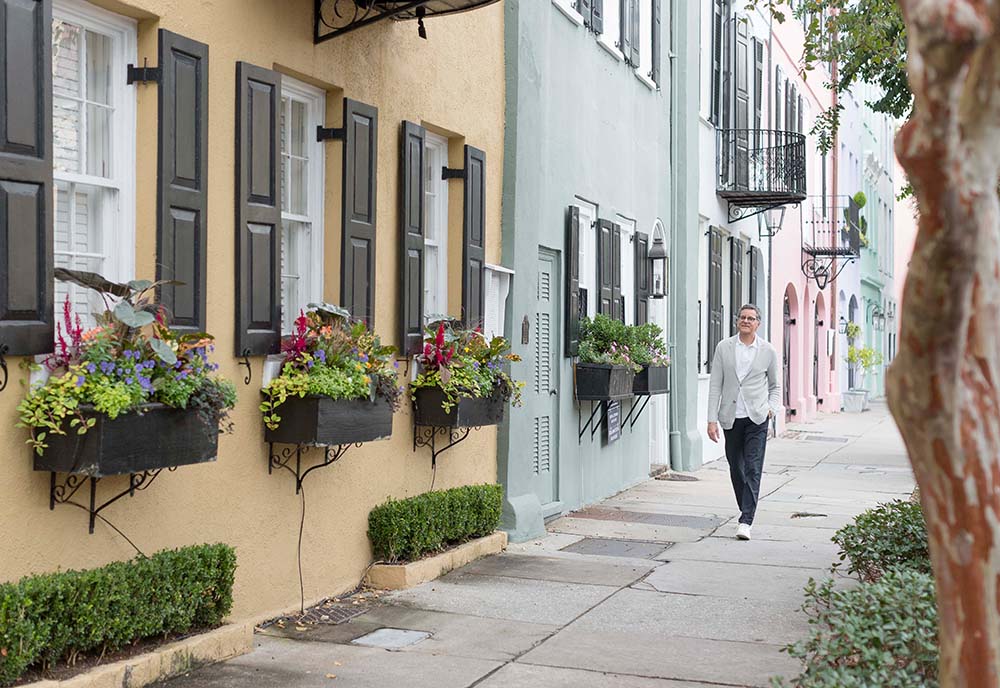 Strolling down lower East Bay Street, also known as Rainbow Row. The strip is complete with thirteen pastel-hued, Georgian row houses – the longest grouping of this style of house in the United States. These stucco houses are thought to be painted in colourful shades as inspired by the tropics.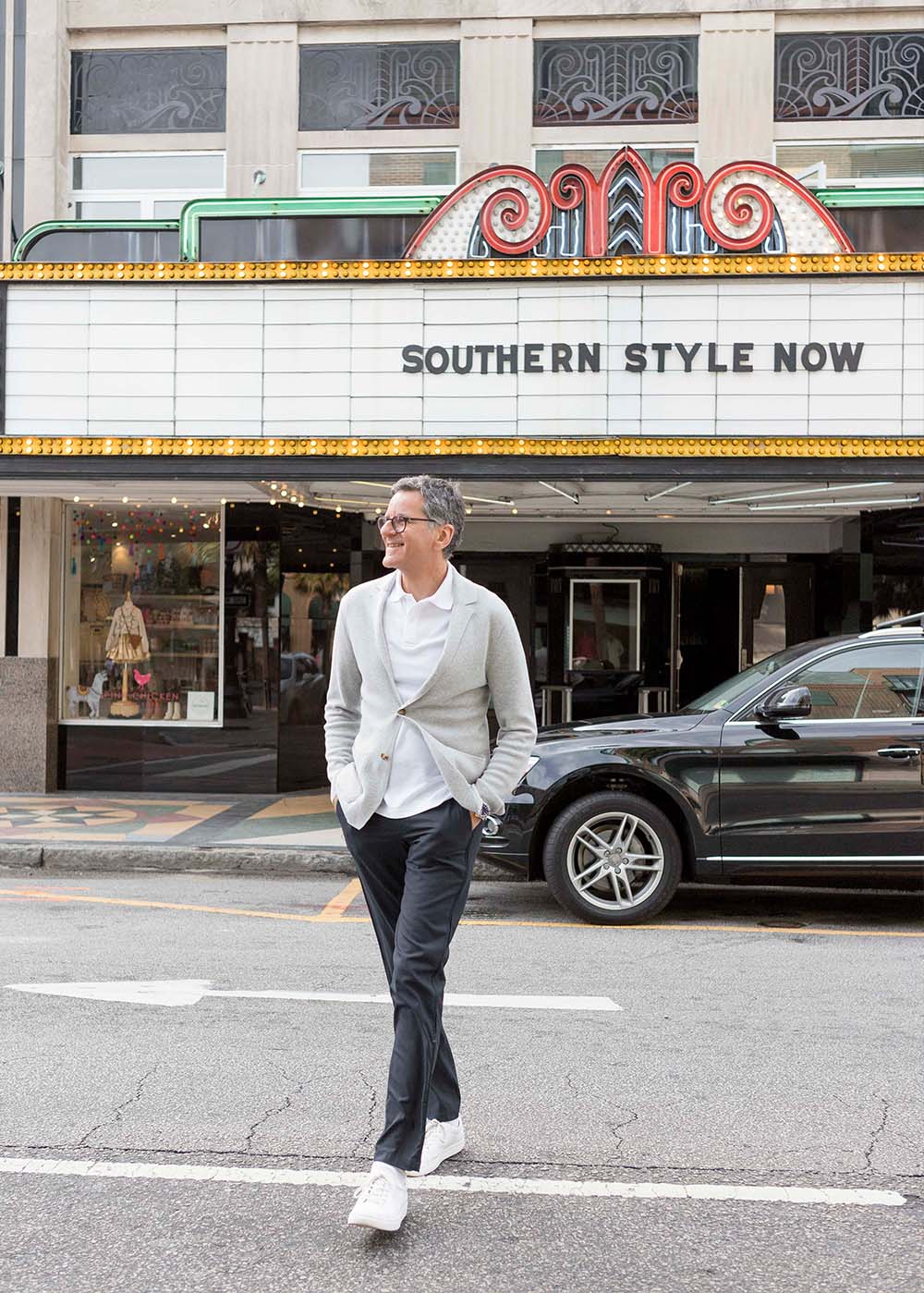 11am. Brian heads to his panel appearance alongside designers Nick Olsen and Amanda Nisbet, as well as Benjamin Moore Creative Director, Ellen O'Neill.  On stage at the Riviera Theatre, they discussed colour, pattern, and creating the perfect palette.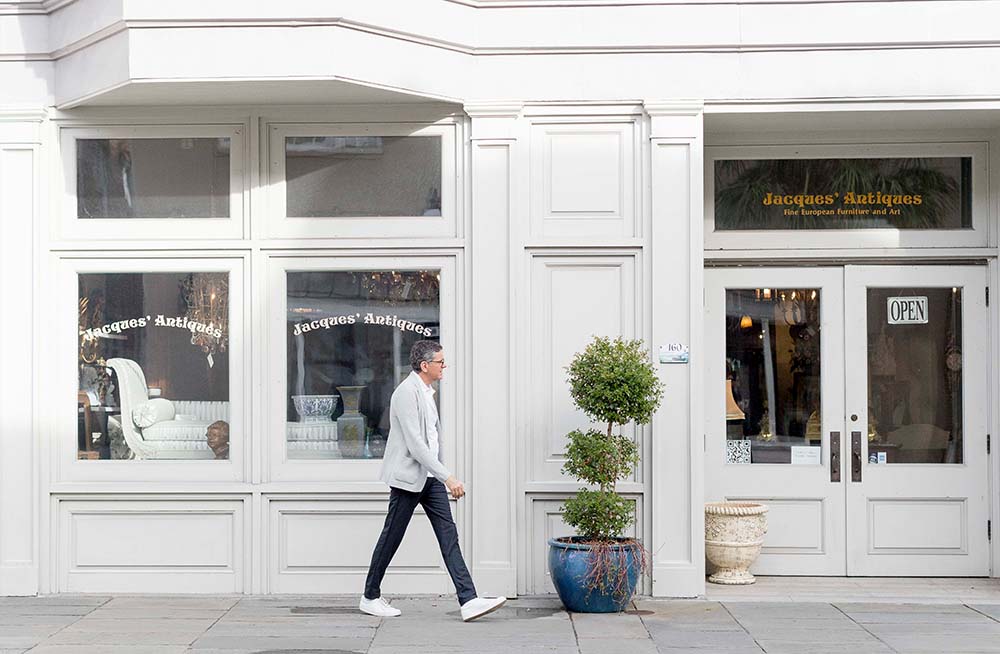 1:30pm. Brian hunts down the city's best antique shops. The first stop is Jacques' Antiques in historic downtown Charleston, which specializes in European and Asian pieces from the 15th century to 1939.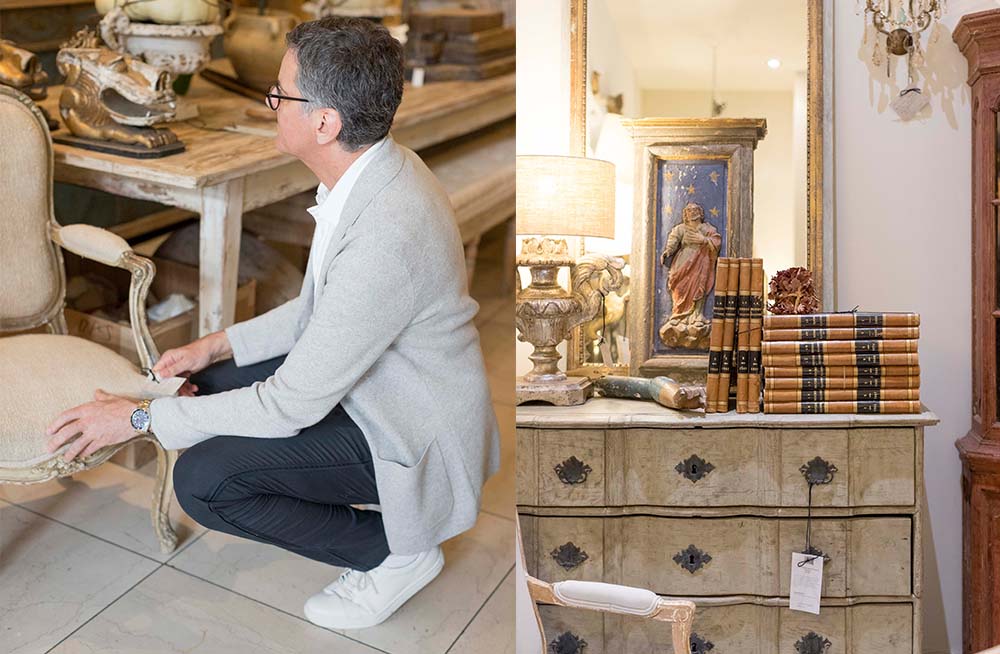 Left, he inspects a chair from the Louis XV era. During this period, chairs were designed for comfort, with slightly angled seat backs. Right, a beautiful vignette in the shop features a selection of French books and antique decor.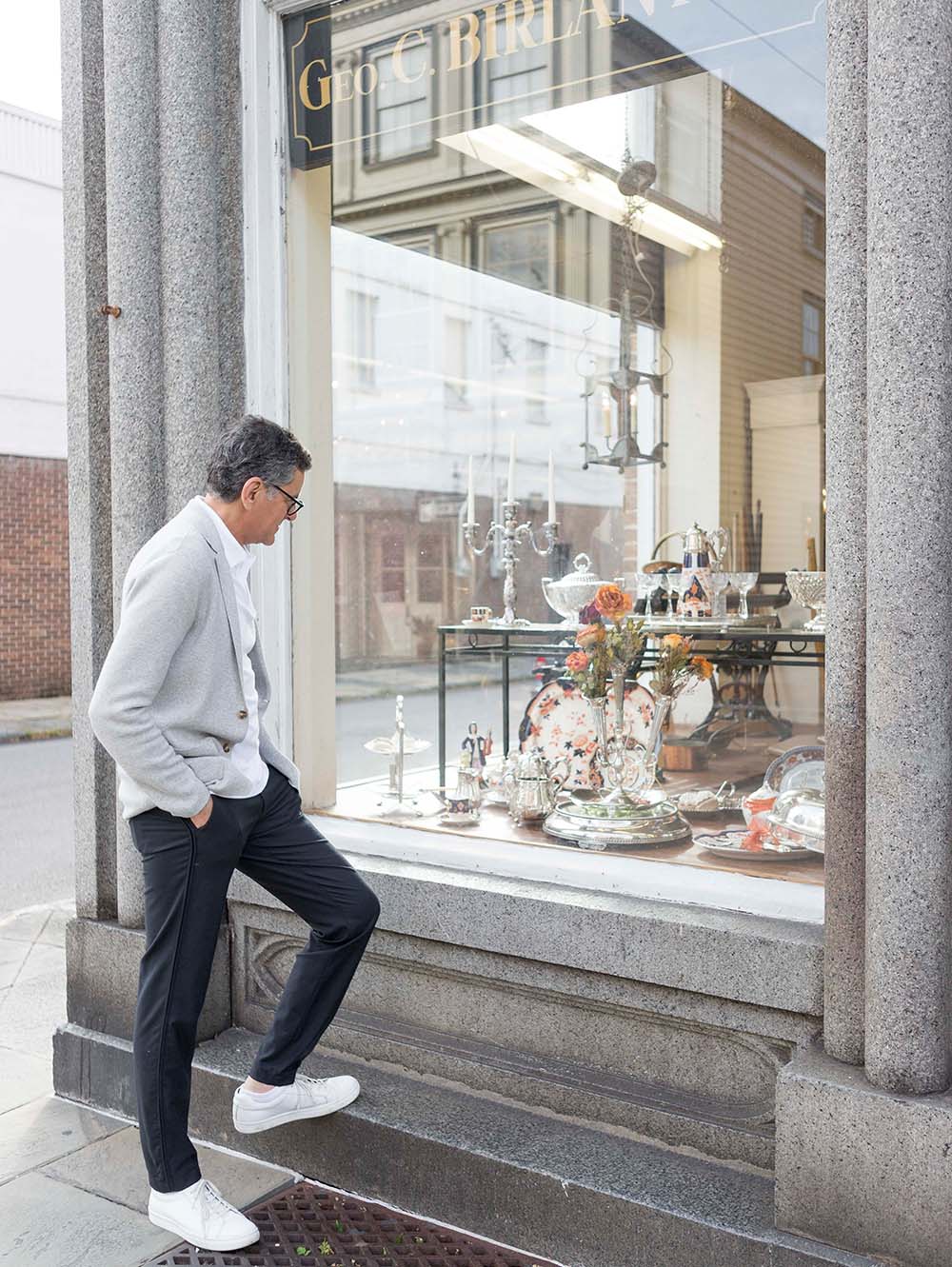 2:30pm. Next up is Birlant Antiques, also in the historic district, which specializes in 18th and 19th century English furniture and housewares.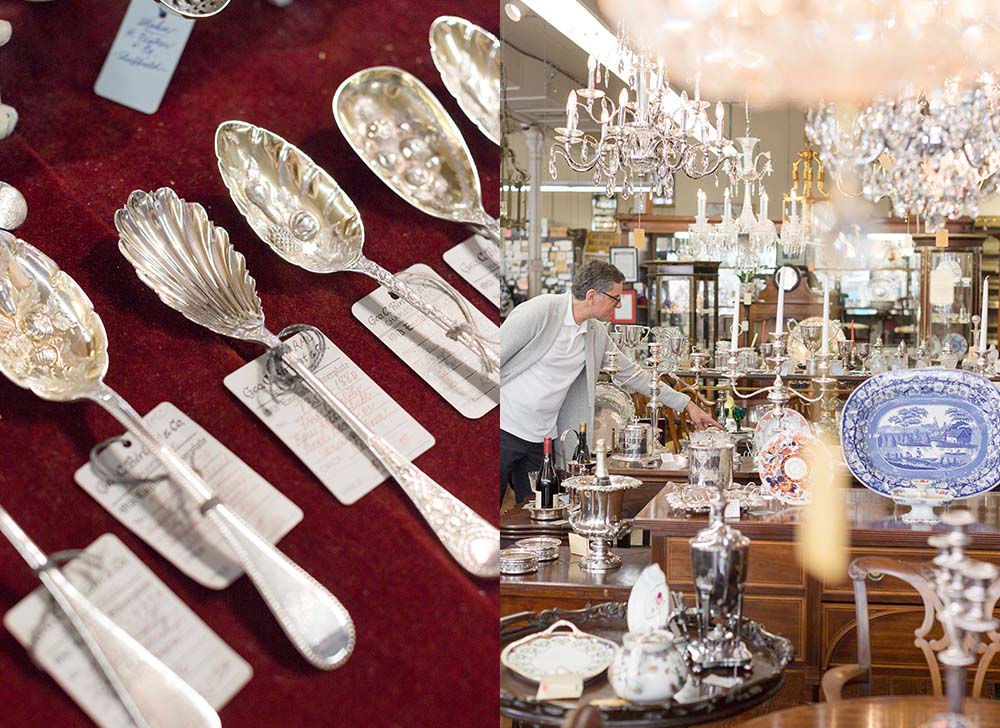 The shop has been open since 1920 and houses a range of beautiful tabletop items made from silver, crystal, china, glass, and more.
3:30pm. Brian decides to spend the rest of the afternoon continuing his walking tour of the city.
He hunts down the city's most beautiful homes, including this white one with a double staircase and balcony above the front door.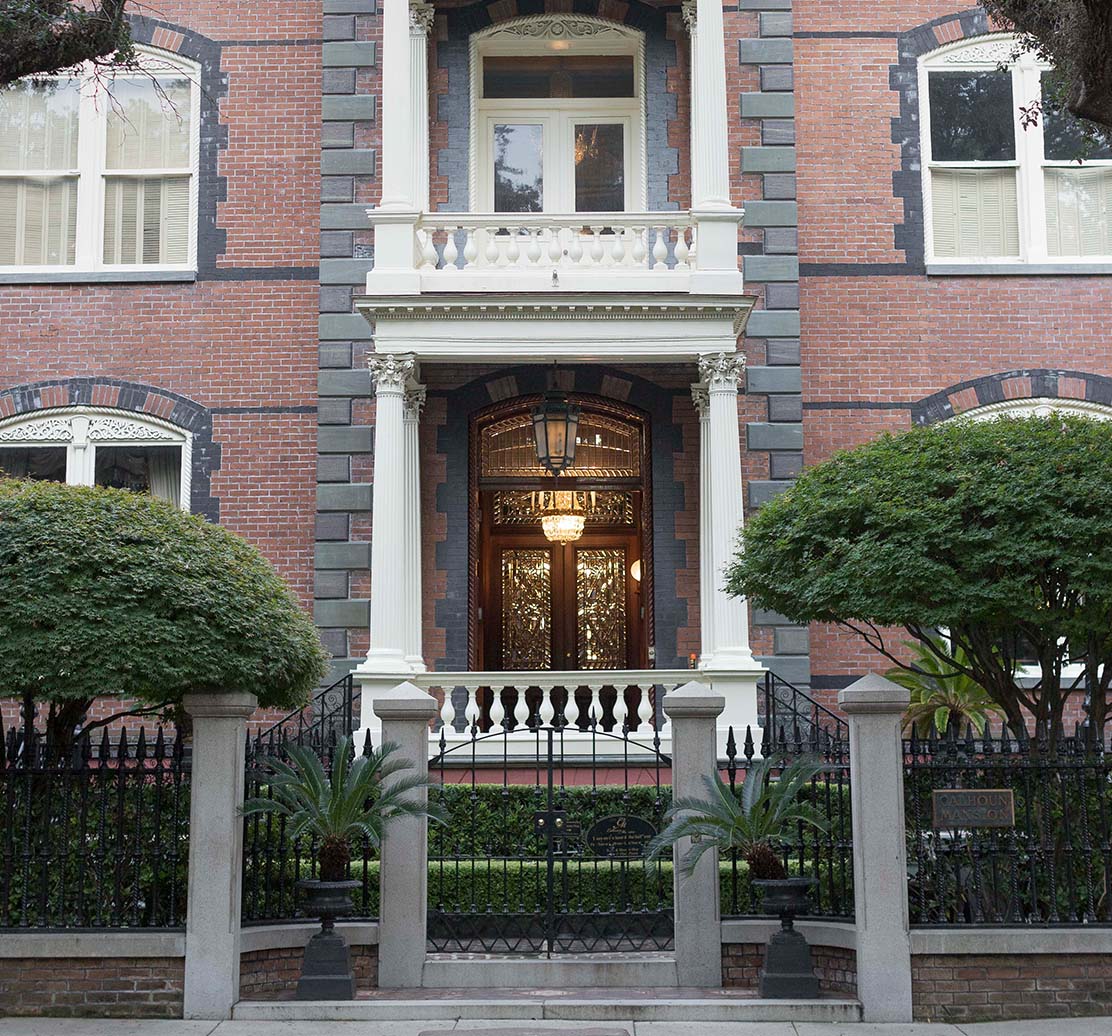 One of Charleston's unique housing materials is a brick called Charleston Grey. It's red, but not as bright red as you see in Boston. It also contains black flecks as ground oyster shells were used in the brick mortar.
4pm. A pair of Canadian expats biking around town spot Brian and say hello. They decide to stop and chat about the city and the countless reasons they've decided to call it home for part of the year.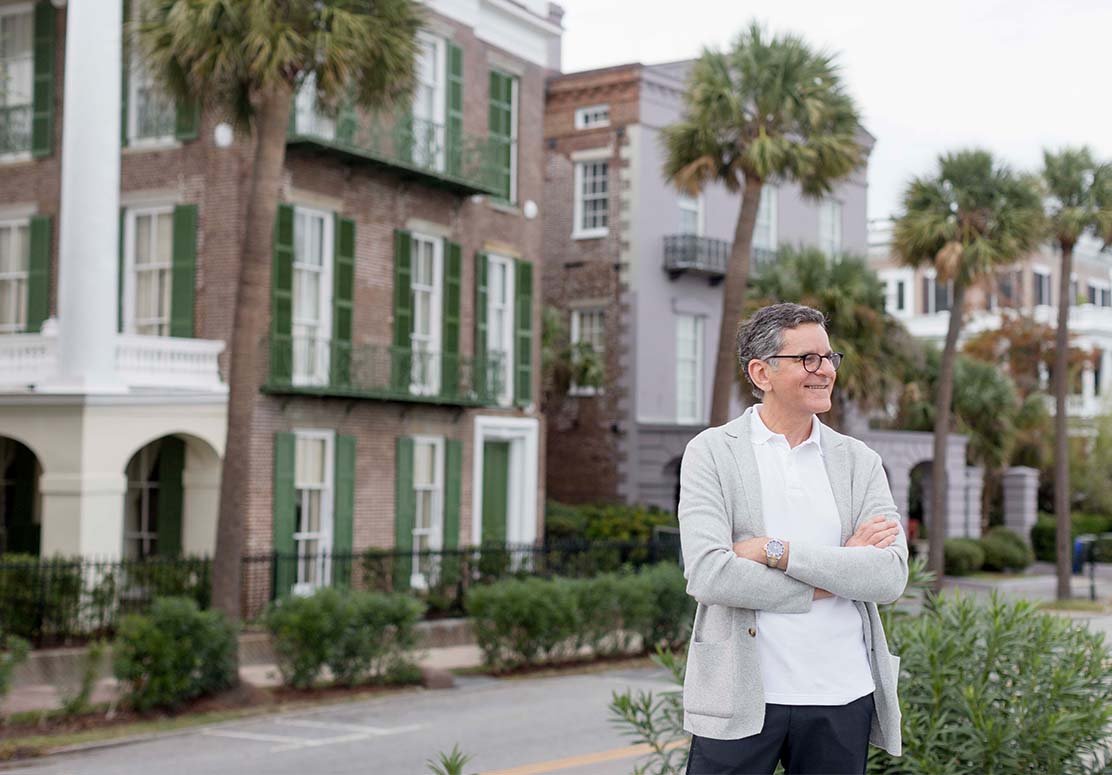 With such rich history and architecture, Brian appreciates having another day left to explore this charismatic city. Tomorrow, he'll be going on a factory tour of one of his favourite lighting manufacturers to learn the ins and outs of their operations and better understand the process behind creating custom lights. Stay tuned for the story coming soon!
See what inspired Brian on his trip to Charleston in this CityLine clip
Photography by Kate Thornton