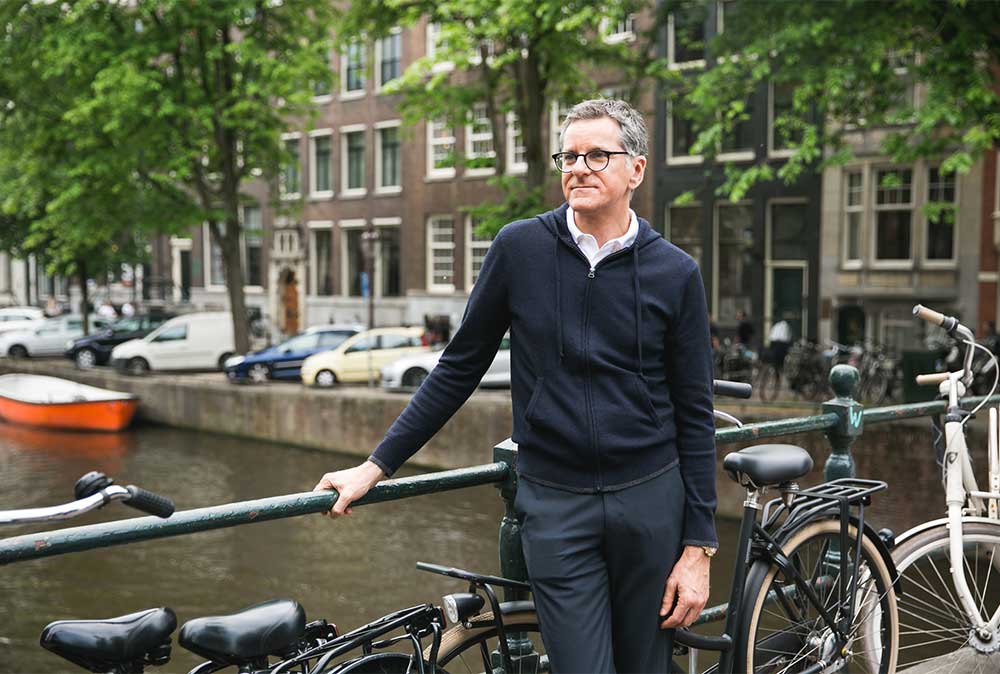 The recent opening of Hudson's Bay in the Netherlands brought Brian for a visit to the infamous canal-teeming city of Amsterdam. Along with checking out the new Dutch flagship and the GlucksteinHome product carried within it, Brian took some time to source design inspiration and enjoy the unique culture of this incredible locale. See how he spent his day in the Dam through the photos below.
9:00AM. Brian starts the morning with a latte at Kaldi Cafe, a quick walk from the canal-side Hoxton hotel where he stayed – a stylish and hip boutique European hotel chain.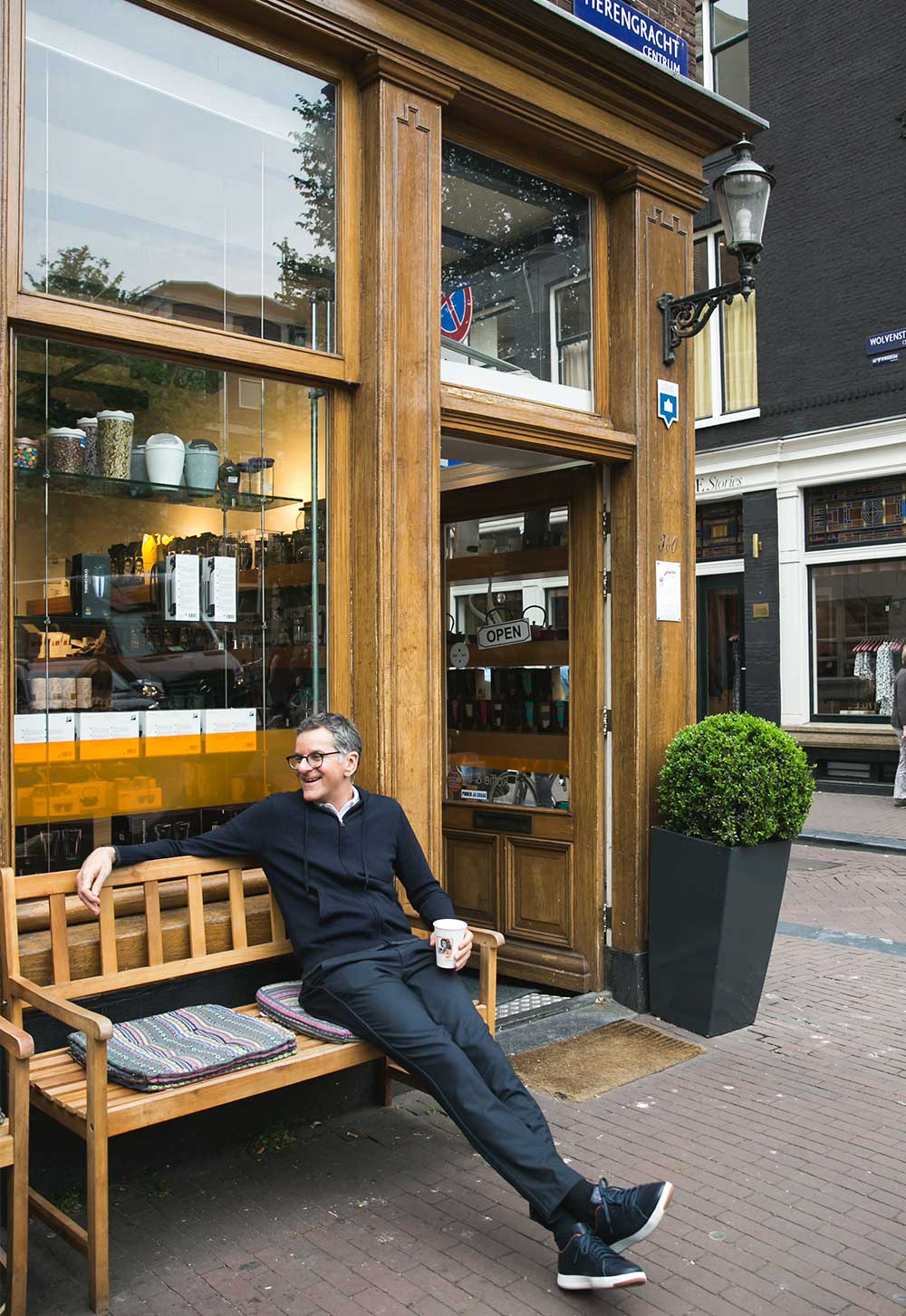 9:30 AM. Brian strolls into the city centre, appreciating the quintessential canals and beautiful homes he passes along the way.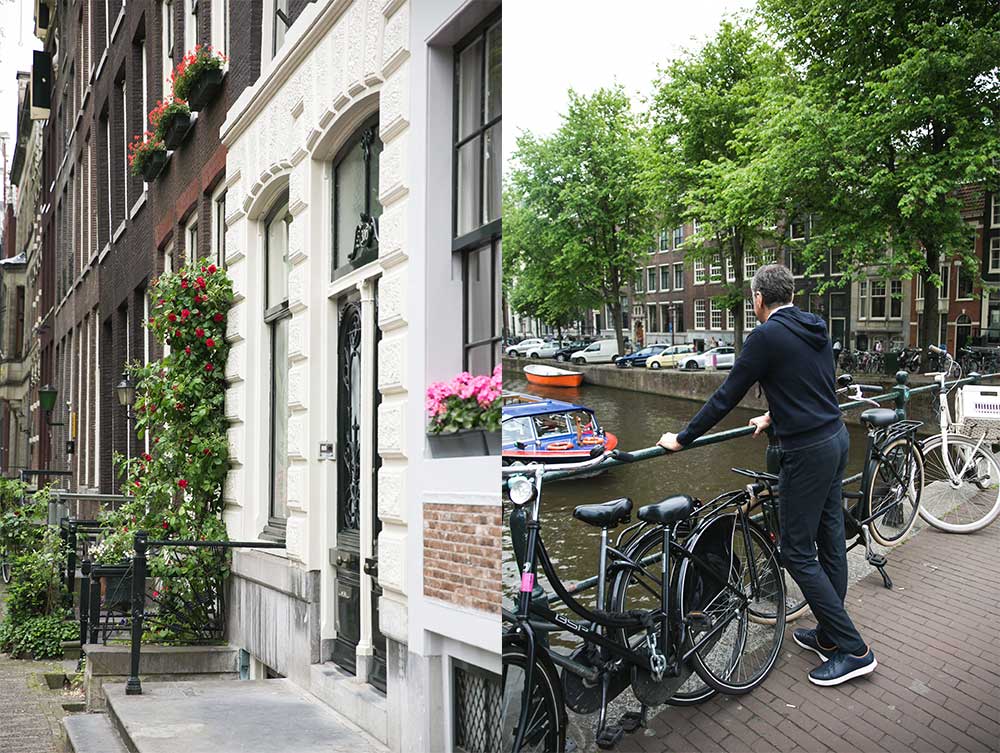 Passing the Magna Plaza – a stunning shopping centre built in the former main post office – Brian pops in to snap a picture of the impressive neo-gothic architecture.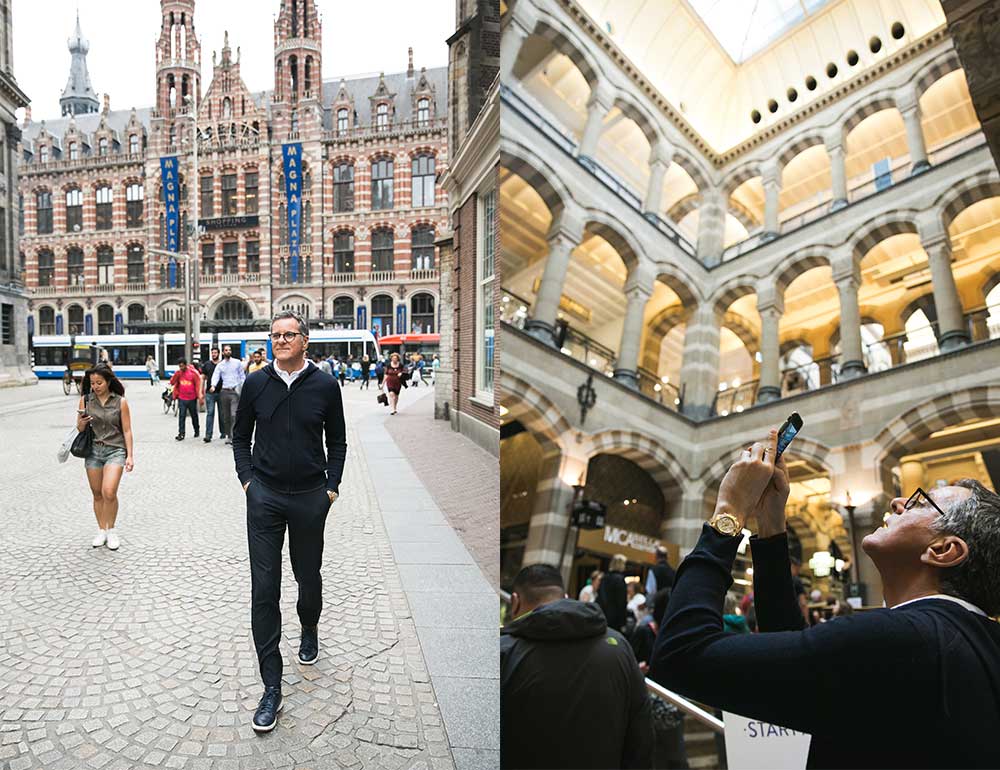 10:15AM. Brian takes a tour of the brand-new Hudson's Bay store in Amsterdam. It's one of 13 new Hudson's Bay locations in the Netherlands that now carries the GlucksteinHome collection.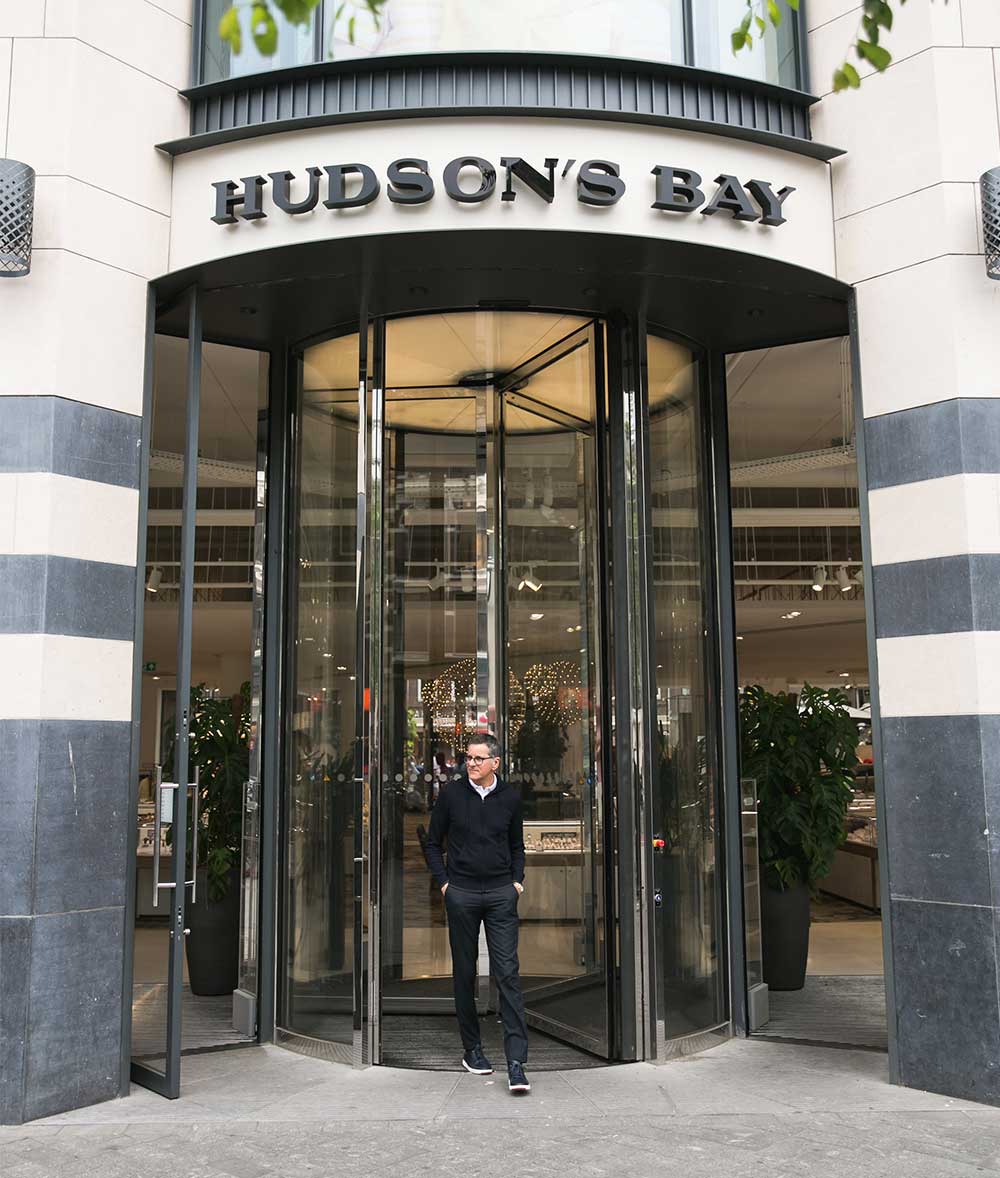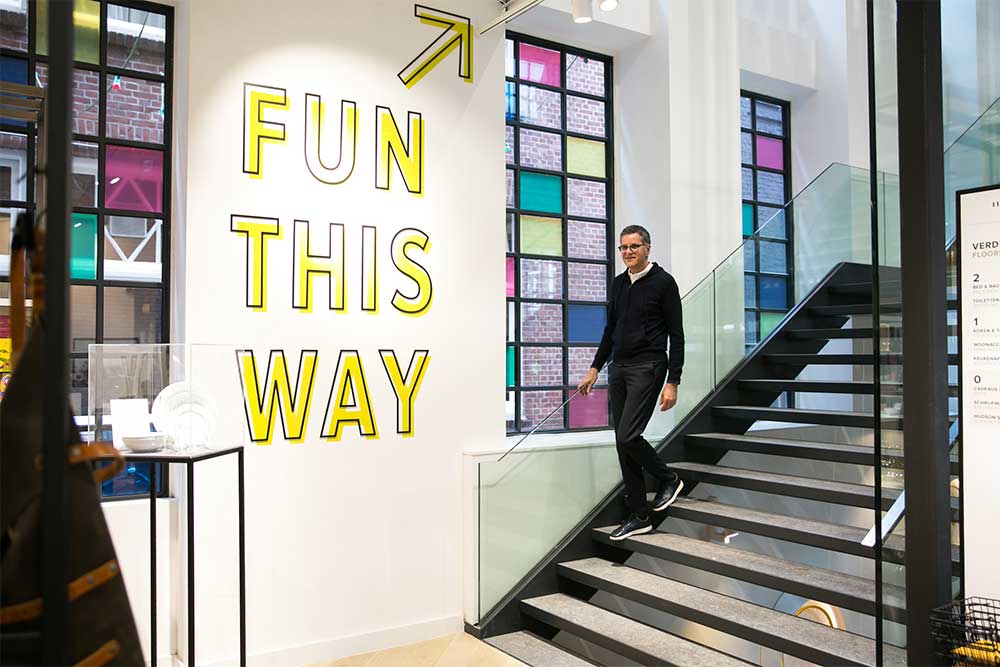 He meets with the managers of the store to talk about his GlucksteinHome line and walks them through the inspiration behind the current collection.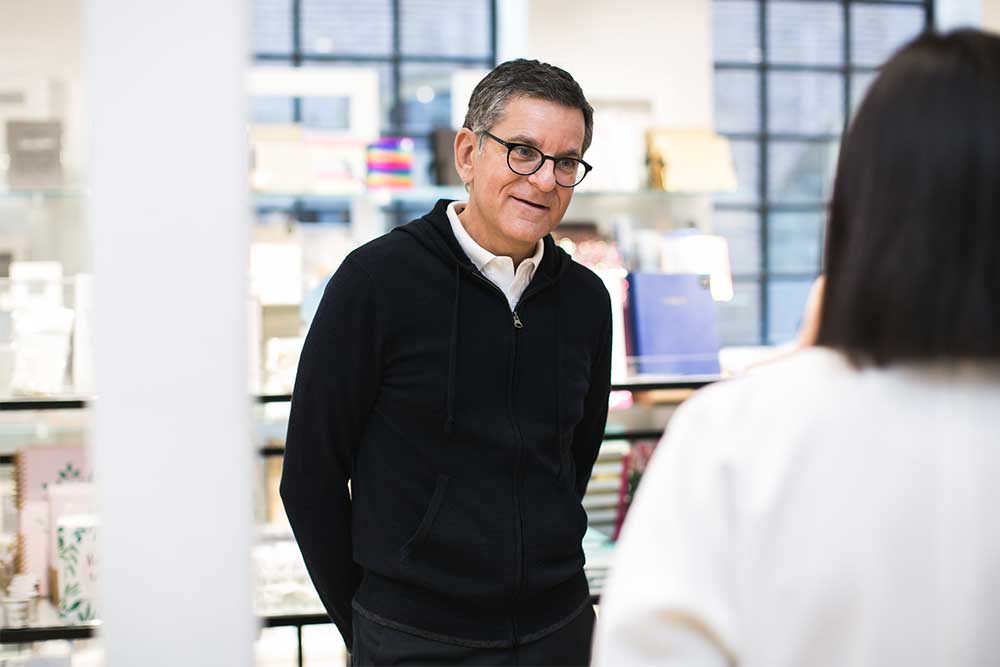 12:00PM. For a taste of authentic Dutch fare, Brian enjoyed lunch at Dutch Delicacy, a popular Amsterdam institution among tourists and locals alike. Here they sell delicious local cheeses like Gouda and Edam, as well as savoury pastries and sandwiches.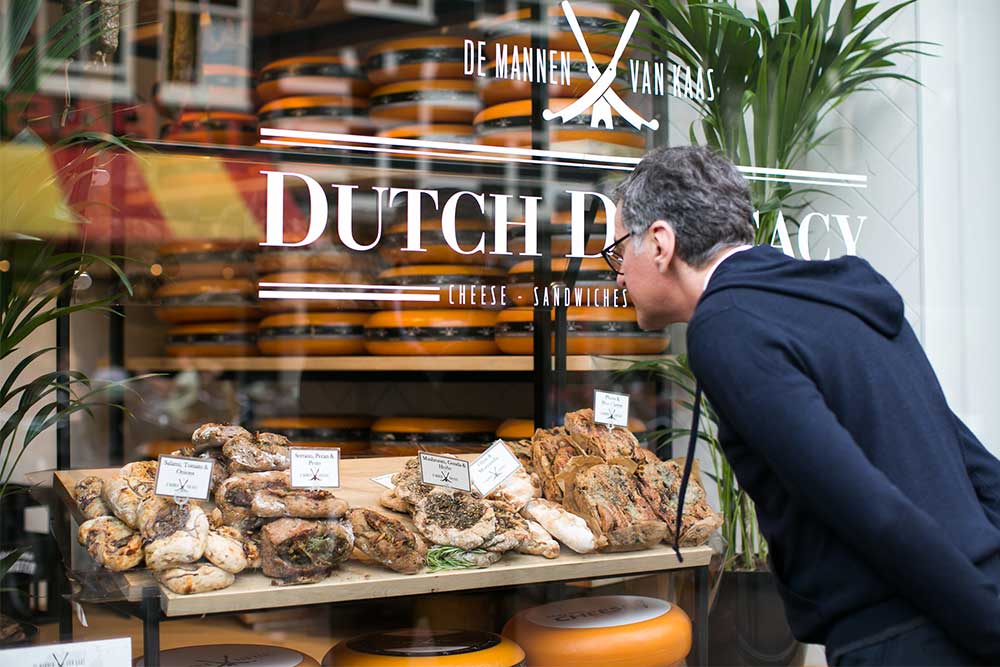 Brian estimating just how many cheese wheels he can pack into his suitcase for his return home.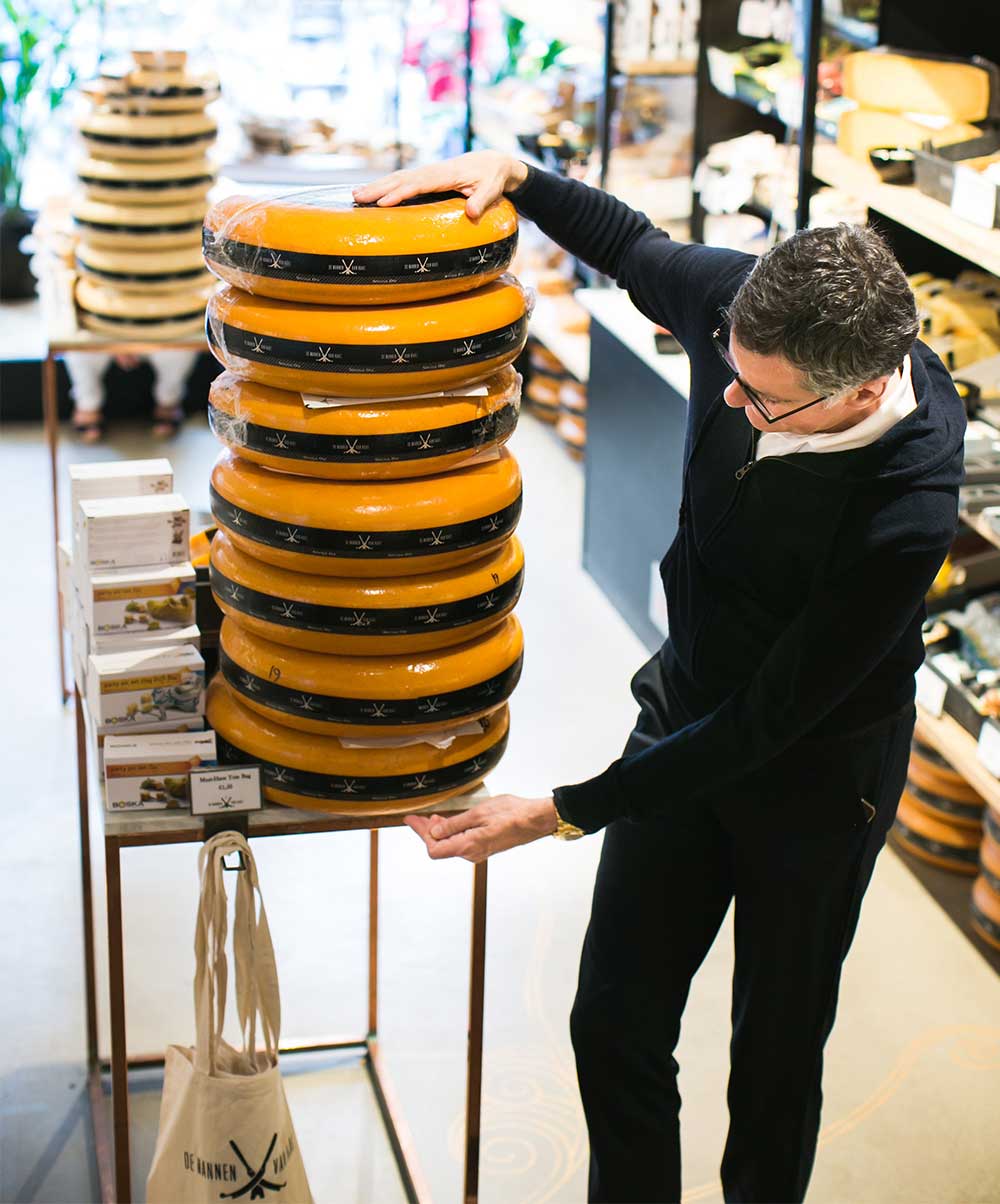 1:30PM. Antique shopping on Nieuwe Spiegelstraat – a charming street lined with shops that are filled with both Dutch and international treasures.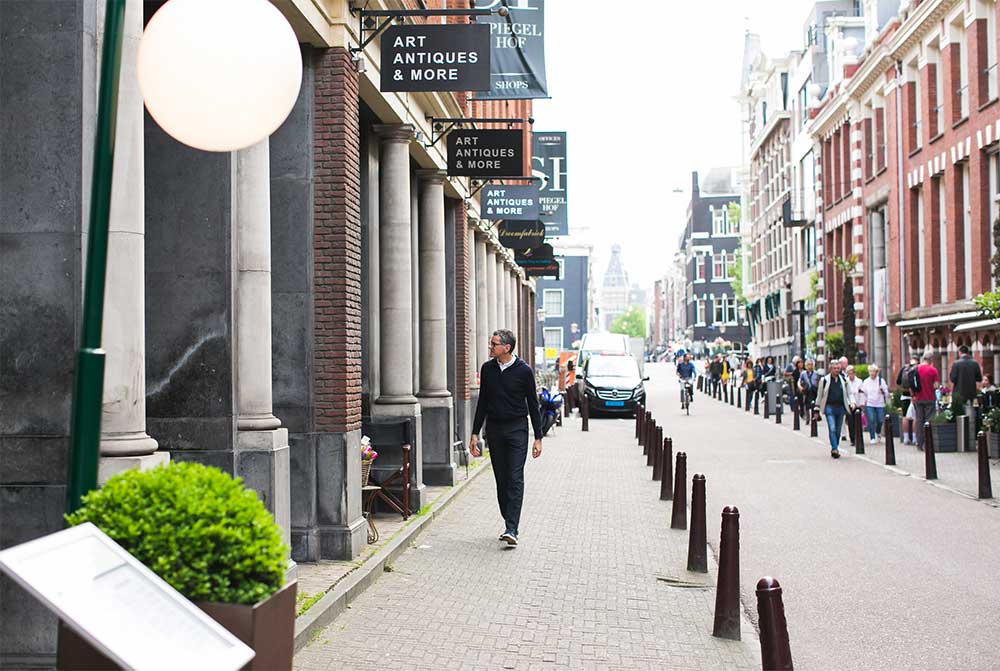 Brian peers into a shop packed with the country's iconic Delftware – gorgeous blue and white earthenware made in the western city of Delft. The Netherlands has been celebrated for this style of pottery since the town started producing it in the 17th century.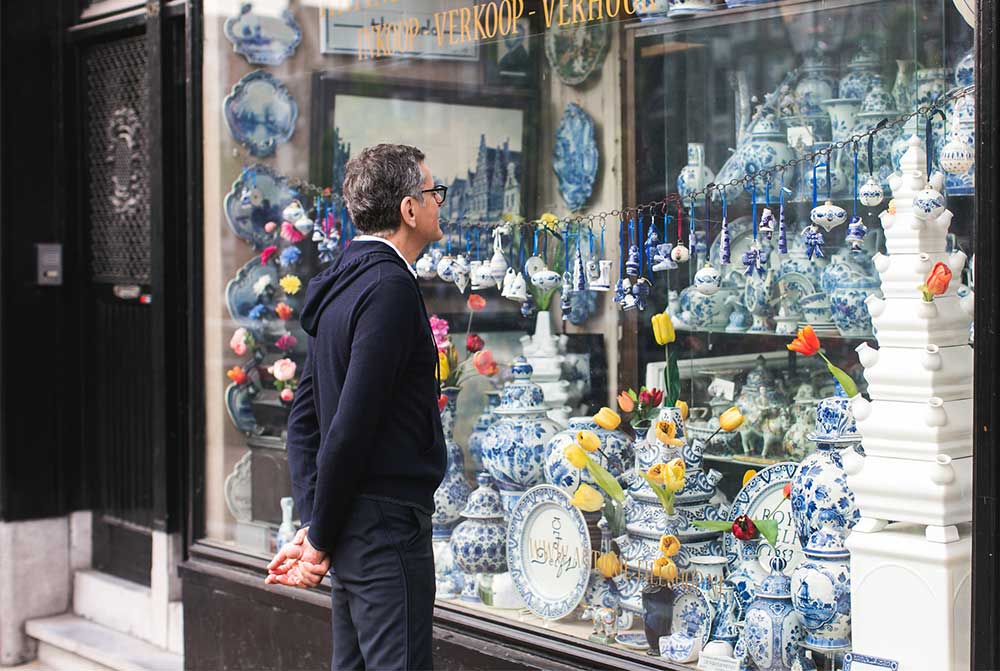 As an avid fan of maps, Brian was excited to stumble upon a shop teeming with vintage ones of the Netherlands. Maps picked up on travels make for great pieces of art, especially when they serve as reminders of great memories.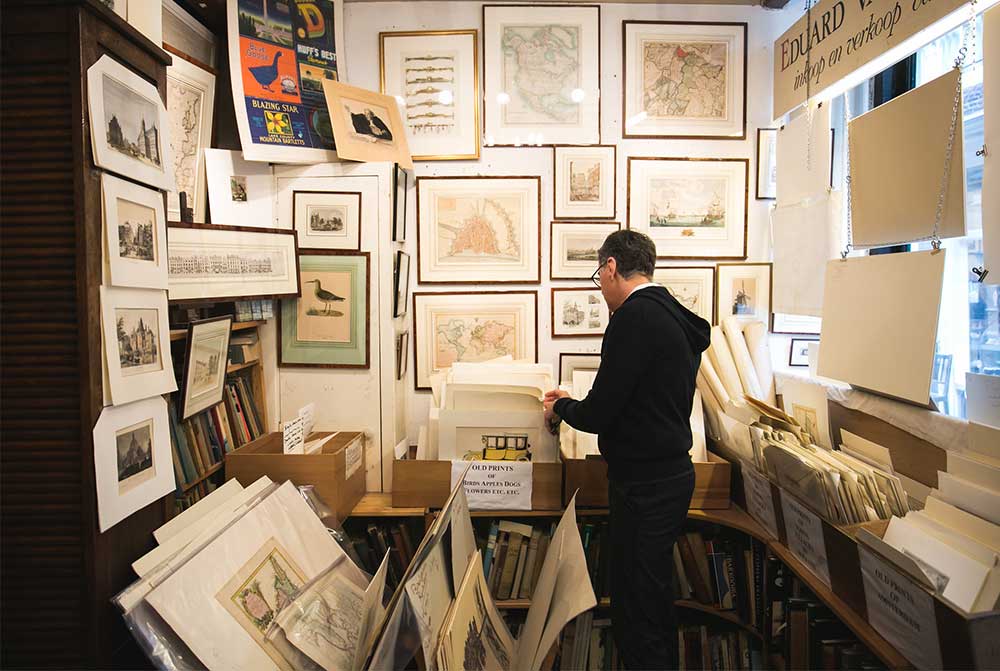 2:45PM. A Canadian expat recognizes Brian on the street and asks to take a photo. It's always nice to run into fellow Canadians when travelling abroad.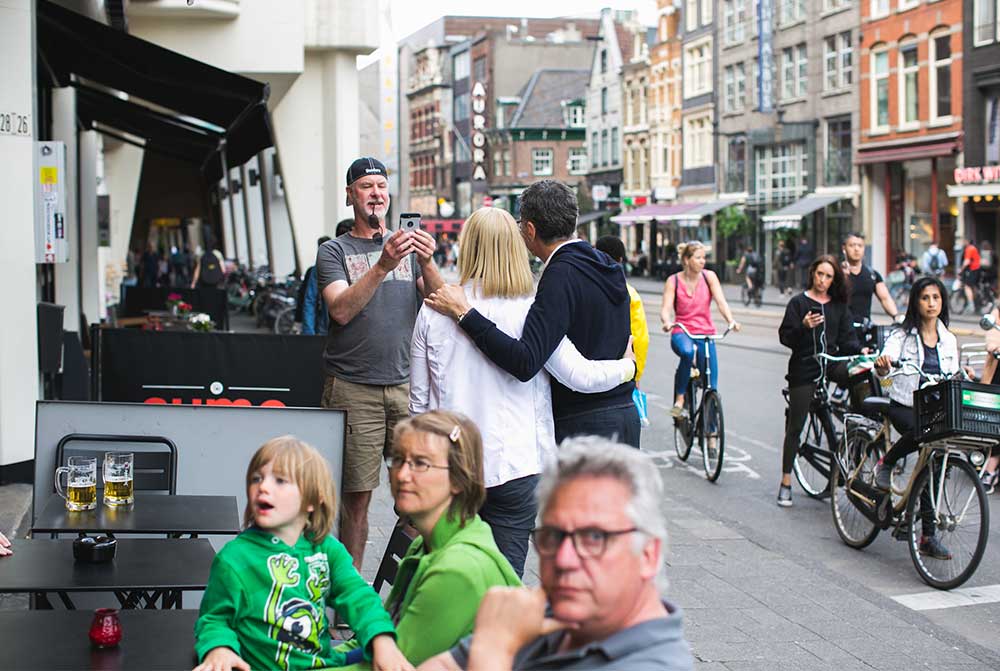 3:15PM. Brian visits the iconic Rijksmuseum, which is dedicated to the arts and history of Amsterdam. The architecture of the museum – which was influenced by the gothic and renaissance styles – is just as much a work of art as the collections inside.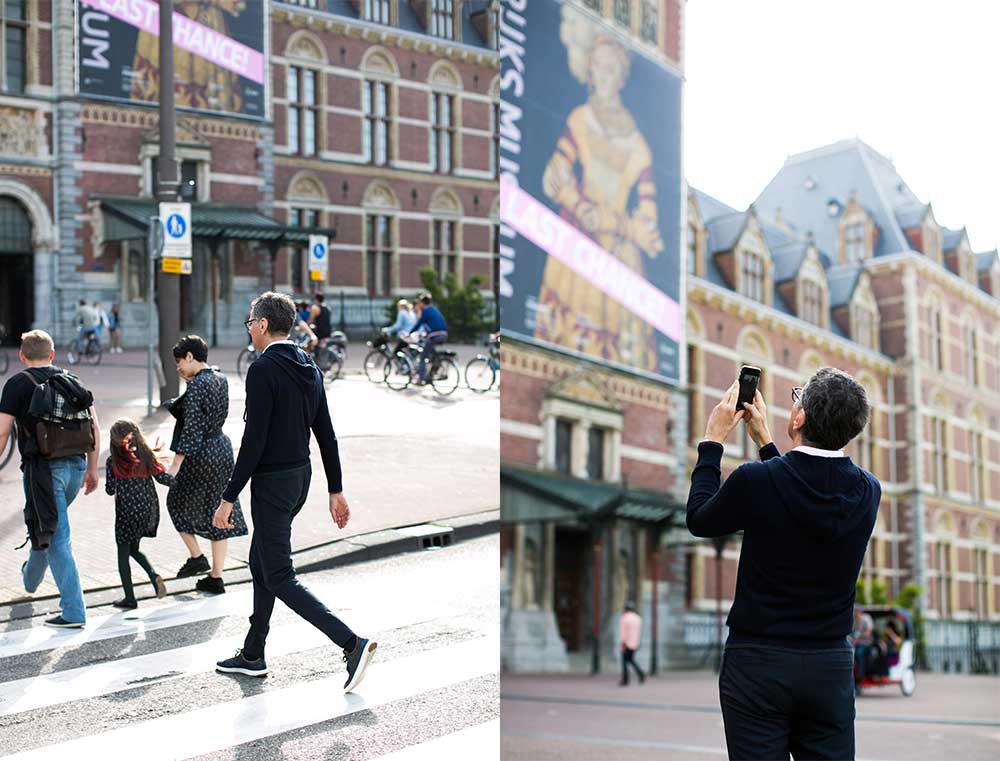 5:00PM. After a full day exploring, it's time to find an incredible restaurant to unwind and enjoy some more Dutch cuisine. Any recommendations?
Brian shares his design finds from Amsterdam in this CityLine clip