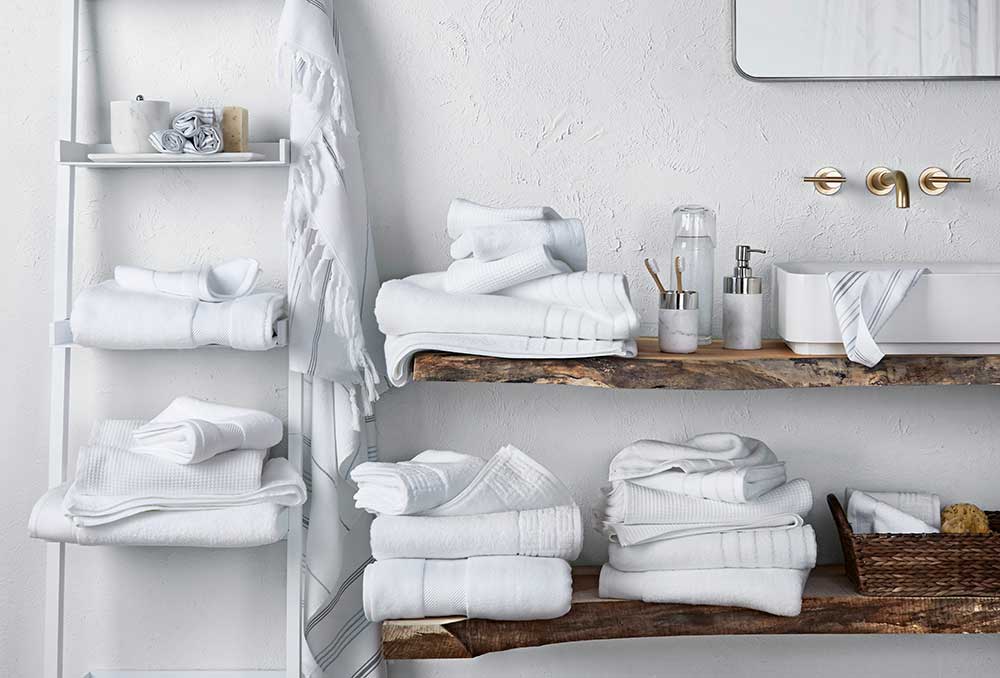 While we all long for a dreamy, spa-worthy bathroom, this small space is often relegated to the bottom of our home improvement list in favour of kitchen makeovers and bedroom updates. But creating a relaxing bathroom sanctuary can be as easy as reaching into your linen closet. The right towel collection will give your bathroom an instant upgrade, as long as you shop with the following tips in mind.
A Complete Set
Towels come in a variety of sizes and nothing feels more luxurious than a complete set. Get to know the options: A standard bath towel is used to dry off after a bath or shower, while the larger bath sheet performs the same function but offers more coverage. A hand towel is used primarily to dry hands. The smaller washcloth is a multi-tasking piece that can be used at the sink for face washing or in the shower with soap or body wash.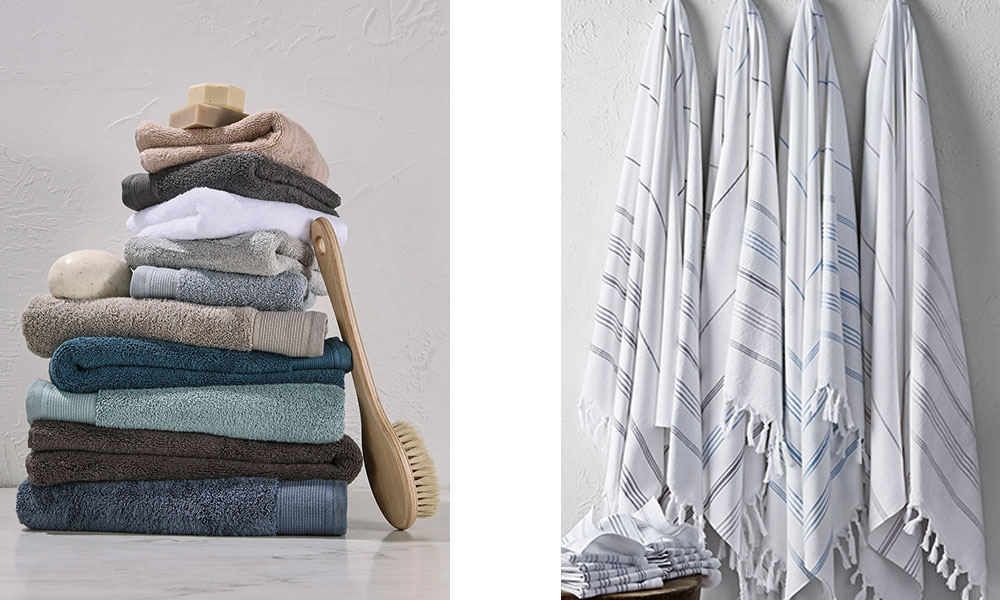 Seasonal Switches
Just as you prefer to cozy up in the cooler months with flannel bedding and then switch it out for crisp percale in the summer, try changing up your towels each season. A pure combed cotton feels wonderfully thick and plush in the winter, while a lightweight and quick drying Turkish cotton hammam towel is a fresh choice for summer.
Brian's Tip: When it comes to quantity, use the rule of three. You'll have one set of towels on the towel rack, one freshly laundered set in the linen closet, and one set in the hamper.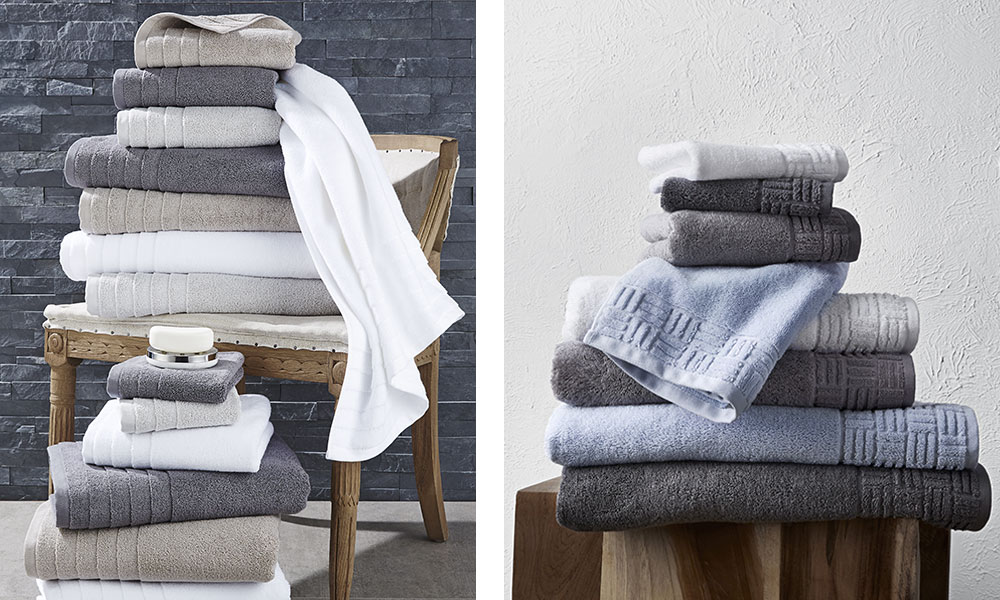 Think in Colour
Towels come in a wide range of colours so use the opportunity to express your personal style. If your decor and wardrobe stay on the neutral side, select from quiet colour like soft taupe or stone grey. If your clothes closet is full of bold hues, opt for a standout shade like aqua or grass green. A beautifully-coloured towel can even provide inspiration for a fresh coat of paint to turn your bathroom upgrade up a notch.
Get Layered
Don't be afraid to mix up your towel wardrobe. Brian likes to start with a full set of white and then layers in a tonal striped hammam towel as an accent. Or go with a set in rich charcoal and layer in a bright white, textured waffle towel. Layering beautiful piles of different towels on a floating shelf or multi-level rack is a great way to showcase and store your collection.