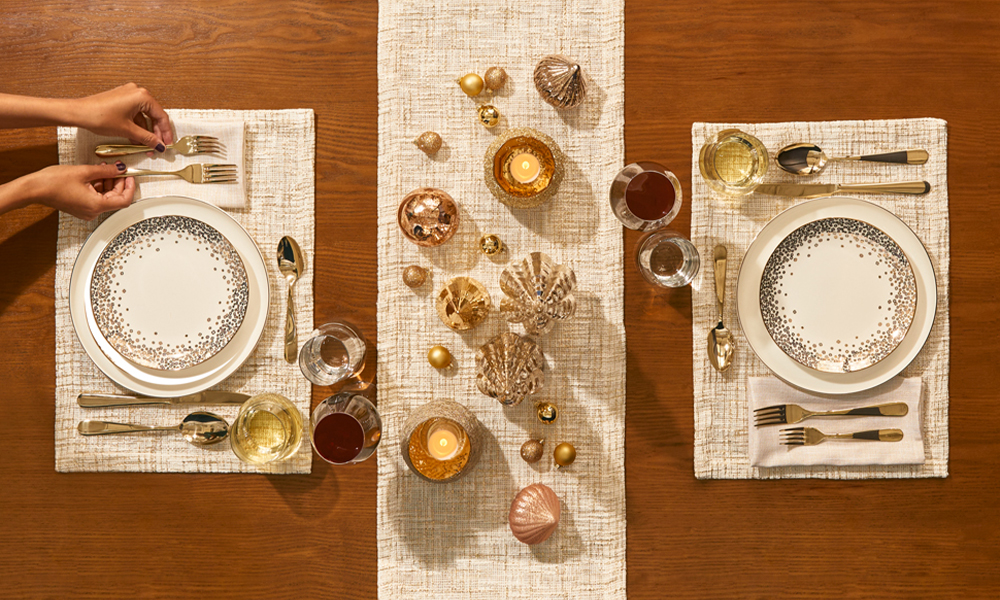 This year, the pace of daily life has slowed down significantly for many of us. From hectic schedules that at times had us feeling a little worse for wear, we turned to cozy nights spent at home relaxing and recharging. Among other things, we learned to experiment in the kitchen and celebrate big occasions virtually. Most importantly, we focused on enjoying quality time with the ones we love.
As we head into the cold winter months and the upcoming holiday season, we're looking forward to more of those quiet evenings from the comfort of home. A big night in, as we'd call it. Because more than just staying safe, staying home means appreciating the simple pleasures in life, and we're totally here for it.
Here are a few tips for celebrating a big night in at home:
Go Tech-Free
These days it's easy to get lost in an endless spiral of technology. Be it email, social media, or Netflix, sometimes it can be hard to break out of that cycle and live in the moment. But a big night in with your household works best if everyone is present and engaged with those around them. Why not try having everyone turn off their devices? Choose a tech-free activity you can do together as a group. Opt for a board game, work on a puzzle, or simply listen to some Christmas music.
Celebrate Like it's a Special Occasion
Just because it isn't a special occasion like Christmas or New Year's every night, doesn't mean you can't celebrate like it is. Treat any evening like a truly special one. Dress up the dinner table some sparkly ornaments, add festive appetizer plates with metallic details, and kick off the evening with a champagne flute toast – even if you aren't actually drinking champagne.
For Dinner, Try Something New
Nothing shakes up your routine and makes a night feel extra special like trying something different. Decide to make a dish (or order it in) that no one's tried before. That way you can all experience it together. And consider multiple courses – like appetizers and dessert – alongside your main. It's an easy way to make the evening feel special.
Warm It Up
Half of the fun in a big night in is getting the house ready for it. A few simple ways to prepare for a cozy night at home? Ligh some candles, start the fireplace, put up some string lights or pre-lit holiday garlands, and make sure to have plenty of soft throws on hand for everyone for the night ahead. 
Lead photograph courtesy of Hudson's Bay