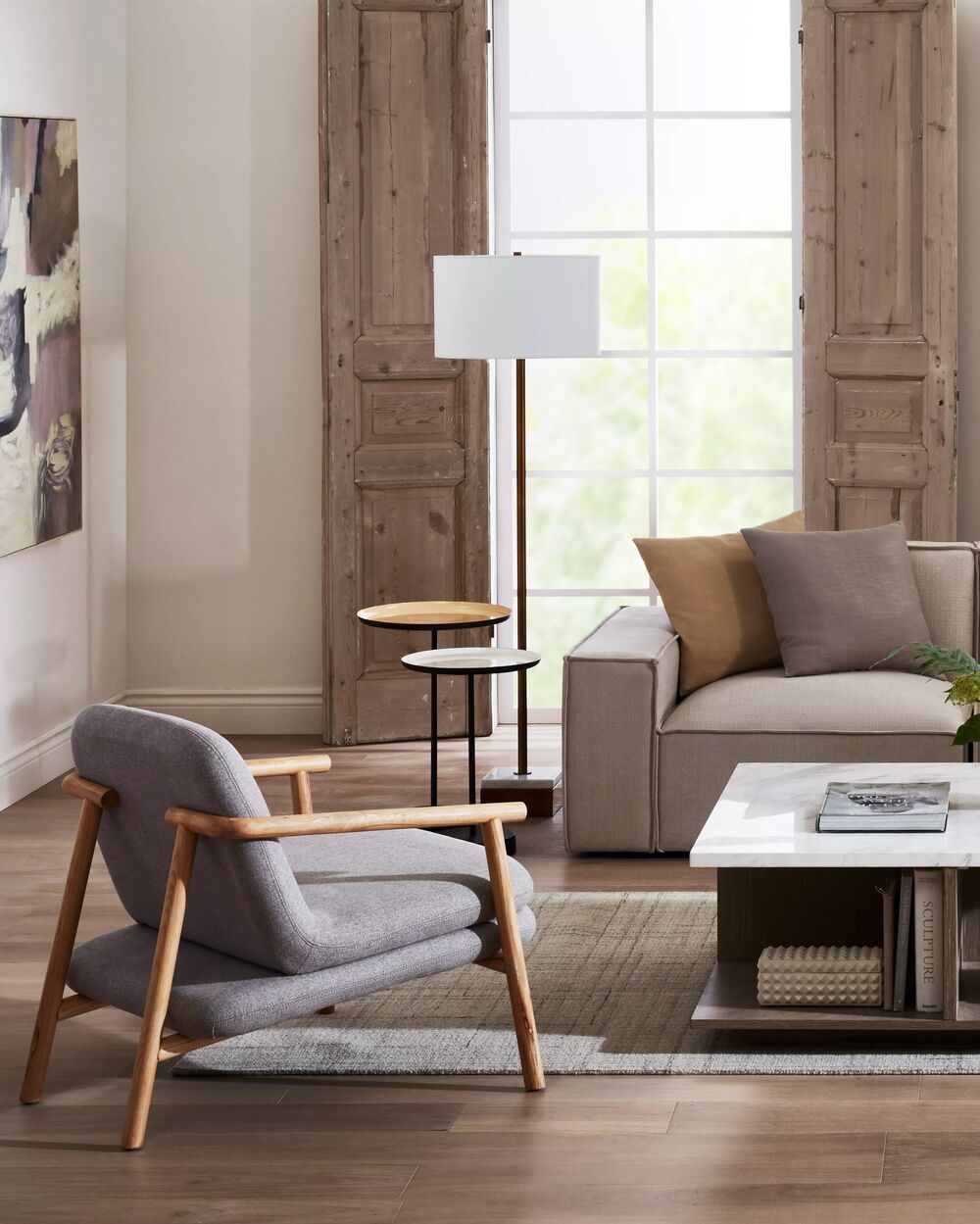 While we think comfort is the one aspect of design that should never be ignored, we're embracing it so much more these days as we continue to live, work, and do virtually everything there is to do from home. Gone are the days of precious rooms for special occasions, as we find ways to use every space available. And prioritizing comfort in your home doesn't mean you have to sacrifice on style. We feel the two should always go hand in hand.
Want to make your home more comfortable? We're sharing a few of our favourite ways below:
Generous Seating
We love a sectional with plenty of room to sprawl out during movie nights with the family. A plush ottoman supplies extra seating and offers flexibility to the space. Look for a comfortable accent chair with generous proportions you'll want to spend hours reading and lounging in.
Calming Colours
It's no surprise that colour can have such an incredible impact on our homes. Subdued and earthy hues connect us back to nature and add a sense of tranquility to a space, leaving us to feel more at ease. Add some comfort to your home with creamy white walls, soft neutral upholstery, pastel toss cushions, and beautiful light woods that together create a softness to the space.
Furniture with Storage
We don't always think of storage as comfortable, but anything that improves the way you live, and the function of your home deserves credibility for adding comfort. Especially if you live in a smaller footprint home, look for double duty furniture that not only looks beautiful, but stores your day-to-day items, like a coffee table with built in shelving for easy to grab reading material. Clearing away the surface clutter is sure to make your home feel more peaceful and comfortable, too.
Soft Lighting
Add a subtle glow to your space in the evenings to make it feel all the cozier and more comfortable. Use a variety of fixtures for a well-lit space, with ambient lighting in the form of flush mounts or pot lights overhead, task lamps for your workspace or next to a reading chair, and accent lighting like wall sconces to call attention to specific areas of the room you'd like to show off. Consider setting some of your lights on dimmers to create a comfortable mood no matter the occasion.
Lead photo courtesy of Hudson's Bay