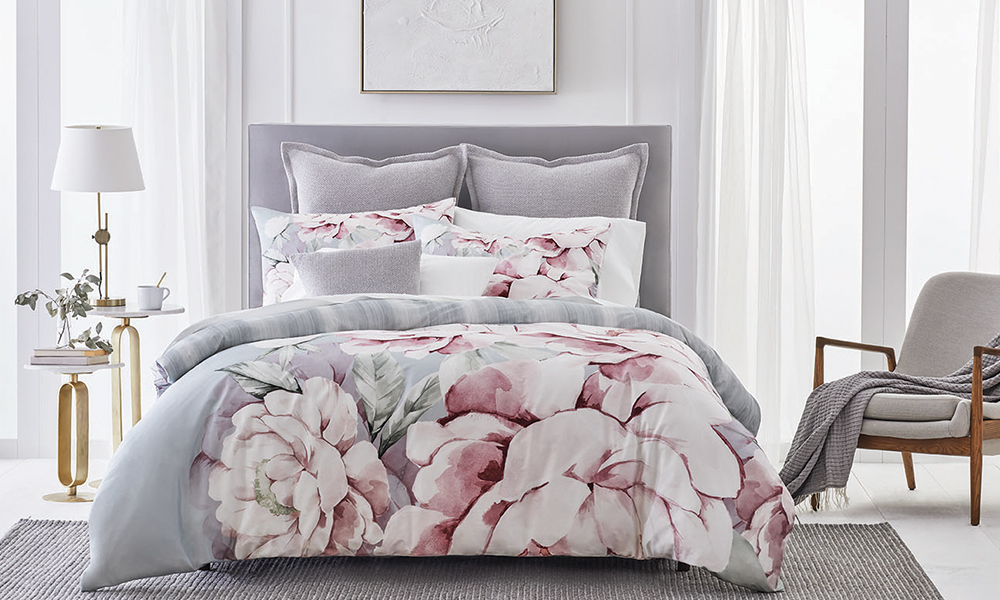 If you're someone who doesn't feel quite at home in either a completely modern bedroom or an overly traditional space, a transitional bedroom could be the perfect design style for you. Transitional spaces are loved the world over. These rooms tend to offer a more timeless look and an inviting aesthetic. Rather than pinning the design of your space into one design period, transitional spaces use furnishings, fabrications, and decorative elements from both modern and traditional design for a look that spans decades.
So how exactly does one achieve the transitional look for their bedroom? Here we're sharing our tips to help you get the look:
1. Mix Styles
Of course, the best thing about transitional spaces is the ability to mix modern and traditional pieces for a unique look that suits you. But transitional design is not about going to extremes. Unlike an eclectic design approach, transitional style often pairs the cleanest of traditional and softest of modern items for a look with playful variation.
2. Go for calming monochrome
Transitional spaces often embrace neutral hues for a soft, soothing aesthetic. Monochrome works particularly well in transitional bedrooms since colour and pattern won't compete and conflict with the contrast of periods and styles here. Save the more colourful or patterned pieces to smaller decorative details like bedding and décor.
3. Have fun with texture
As with any more monochromatic space, another great way to bring in contrast is through texture. Incorporate an interesting mix of different materials for a look that's as exciting to the eye as it is to the touch. Consider linen, soft cotton jacquard, and brushed brass accents.
4. Make it inviting
Add to the inviting ambience by incorporating cozy details and accessories. Soft rugs, throws, and toss cushions make a transitional style bedroom feel plush and comfortable. A soft headboard and large euro cushions at the back of the bed make the bed inviting and also help insulate the room from noise.
5. Go light on accessories
Keep from overwhelming the look with décor by choosing just a few signature pieces for your space. As with the furniture, the accessories should be a bridge between modern and traditional design.
Photography courtesy of Hudson's Bay