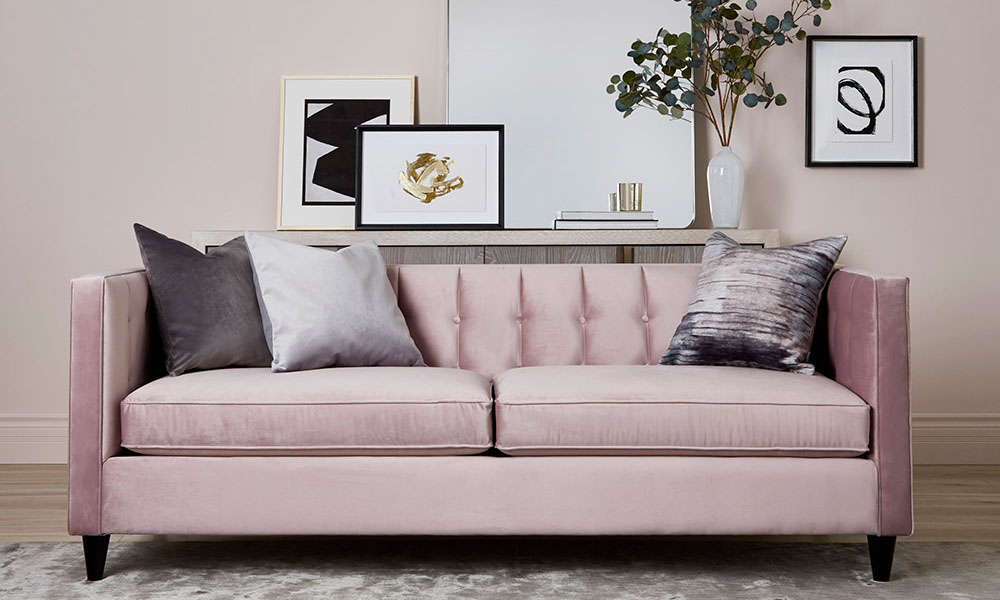 One major design opportunity that many of us neglect to consider when decorating is the option to create unique layouts with the sofa. Most commonly, sofas are simply placed up against walls in the home – but this doesn't have to be the only option. In fact, we have four alternate sofa layout ideas that you should consider for your space.
These days, open concept homes are very much the norm. In these homes, the lines between living spaces are typically blurred, and so sofas can be used to help define areas to create an improved layout and a stylish look. In larger living rooms, it often doesn't make sense to place the sofa directly against the wall with so much square footage. If you're looking for a more interesting sofa layout as a way to use the space around your sofa, there are plenty of options that offer great flow and function to the home. With so many ways to experiment, why not make use of that space and create an exciting design moment?
Here are our top suggestions for improving the layout around your sofa:
1. Try a Desk
If you have the space and often work from home, create a functional workspace behind your sofa. Add a small task light and some decorative boxes to conceal your office supplies and keep the space looking tidy.
2. Add a Styled Console Table
A layout that works for many spaces, is the addition of a console table behind the sofa. Make sure the table is a few inches lower than the height of the back of the sofa, if not the same height. If the console table is placed against the wall, try layering leaning art and mirrors for a stylish look and casual feel.
3. Use a Decorative Screen
A decorative screen is a particularly useful solution in an open concept home. Place a screen a foot or two behind the sofa to add style while also creating zoned areas. Screens are also a wonderful opportunity to inject some pattern and personality into a space.
4. At the Foot of the Bed
A layout idea for the bedroom, where a sofa is luxurious alternative to a bench at the foot of the bed. Placing a sofa here adds an incredible sense of comfort, giving us plenty of reason to spend even more time in our favourite room in the house.
Brian shares more tips in this CityLine video below:
Photography by A Plus Creative